Description
London, 1750. Henry Burmester and John Nash start the brand, marking the beginning of the history of the Burmester wines. Burmester is renowned for its British roots and the quality of its Port and DOC Douro wines sold in more than 30 countries. The wines honour their terroir and give the brand one of its distinctive traits, elegance.

Burmester's individuality and character are the universal principles that define and inspire it.
---
HOUSE OF CONNOISSEUR is delighted to welcome International Business Manager of Burmester, Fernando Oliveira, to showcase a range of awarded Burmester Port Wines from Douro Valley. We look forward to welcoming you to an insightful evening with all of us.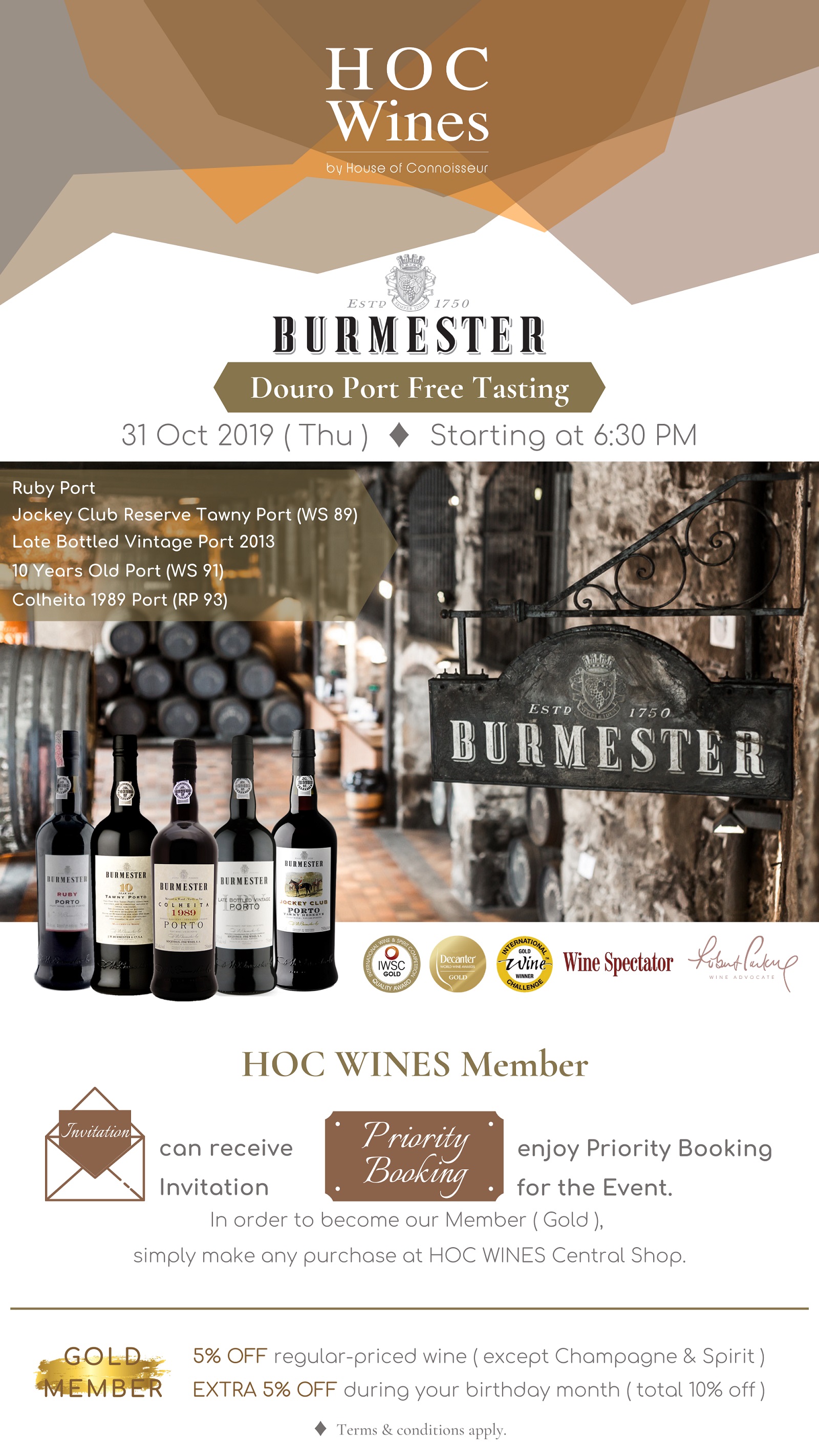 ---