《VIS 國際實驗教育》PBL 線上成果展覽 VIS Project Based Learning Virtual Exhibition
本學期,VIS 實驗教育機構完成了三項「專題式學習」(Project Based Learning)專案,涵蓋了生活設計、心理健康和台灣認同。
About this event
🚀 你想了解實驗教育的最新的創新嗎? 你是否有足夠的勇氣透過互動式虛擬8位的網路世界去探索教育計畫? 過程中你可能會遇到哪些人呢?
VIS 是位在台灣台北的一所實驗教育機構,我們的「專題式學習」(Project Based Learning, PBL),鼓勵學生結合在地與全球之力、解決真實的生活問題。教師協同教學,使學生能以整合學科全面學習(如9年級和10年級的專題即結合了公民、歷史及工程)。本學期,我們企劃了超棒的學生設計專題,但礙於台灣的疫情限制,我們得徹底改變計畫。PBL並非設計為線上學習,但是學生和老師們仍會秉持PBL精神繼續執行、絕不放棄。
雖然無法親身齊聚,但我們仍希望可以與您分享作品。一向以科技為動力的VIS,將在 Gather Town 平台舉行線上展覽,呈現我們的專題作品。竭誠歡迎您共同來支持年輕學子、為他們本學期努力的成果喝采。
🚀 Would you like a window into the latest innovations in experimental education? Are you bold enough to explore educational projects through an interactive virtual 8-bit world? What persons and avatars might you encounter along the way?
VIS is an experimental high school in Taipei, Taiwan. Our Project Based Learning (PBL) program encourages students to solve real-life problems while collaborating locally and globally. Teachers co-teach to facilitate students through interdisciplinary learning (such as the Grade 9 & 10 project which combines Civics, History, and Engineering into a single classroom). This semester, we have some amazing student-designed projects planned, but due to Taiwan's sudden COVID-related restrictions our projects have had to make some radical changes. PBL is not designed for online learning, but the students and teachers will carry on in true PBL spirit. We will not give up.
Although we can't be together to build our projects, we hope to share our work with YOU. Powered by technology, VIS will hold an online exhibition on a virtual platform called Gather Town to showcase our projects. The three projects (Grade9&10, Grade 11, and Grade 12) have separate exhibitions on three separate days to allow for maximum engagement from the public. We hope you can join us in a magical world custom-built by our students and support our young learners to celebrate all their hard work this semester.
展覽介紹 Project Descriptions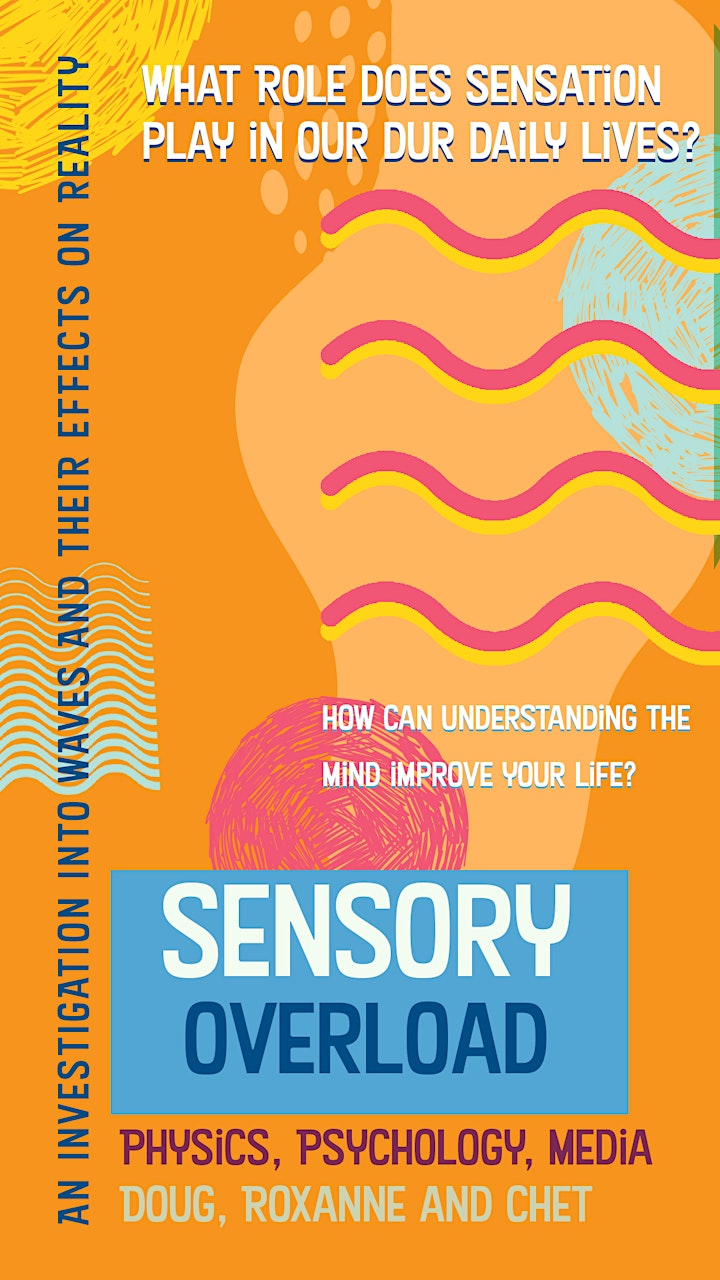 👁️ 11年級展覽: 「感官超載」
Grade 11: "Sensory Overload"
13:00-15:30 (GMT+8), 2021/6/15
提倡大眾對心理健康的重視並提供有用且有趣的資訊是11年級今年展覽的目標。您可至主空間查看專案設計與我們專門為此建立的網站,也可獲得心理健康的相關資料以及我們所創建「心理健康展台"The Bluthes"」的虛擬體驗。學生們將會向您介紹此展台並回答相關的問題。
此外,您將有機會參觀主空間以外更多的展覽隔間,隔間裡分別由六個不同小組所設立,六個組別分別是美學、建築、科技、媒體、通訊與銷售、巡查。在這些隔間裡,您能更清楚地從每個小組的角度去了解各別的工作內容。所有空間內皆設有可互動的圖片、影片和關於心理健康展台的更多細節,同時也能讓您從幕後一窺整個專案與設計的過程。誠邀您蒞臨我們的線上成果展!
The goal of the 2021 Grade 11 exhibition is to provide awareness of mental health and deliver information that we believe is useful and interesting. Through our Gather Town platform, you will be able to view our booth project design as well as an informational website in the main room.
Here, you will have access to useful information about mental health as well as a virtual experience of our mental health booth, "The Bluthes". Students will present the project and be available to answer any questions. After which, you will have the opportunity to visit subsequent gallery rooms which are dedicated to six different groups all working together, but with a special focus on different aspects of the project. The groups are: aesthetics, build, technology, media, communications and marketing, and the police.
In these rooms, you can learn more about the process of our project, but with the viewpoint of each group's focus. All rooms will be filled with interactive pictures, videos, and information which will provide an even better understanding of our mental health booth and its purpose. These galleries will also provide an opportunity for a 'behind the scenes'' peek of the various aspects of project development. We hope to reach our overall goals by sharing the experience with anyone that might find it useful. We cannot wait to share our purpose and project with you all!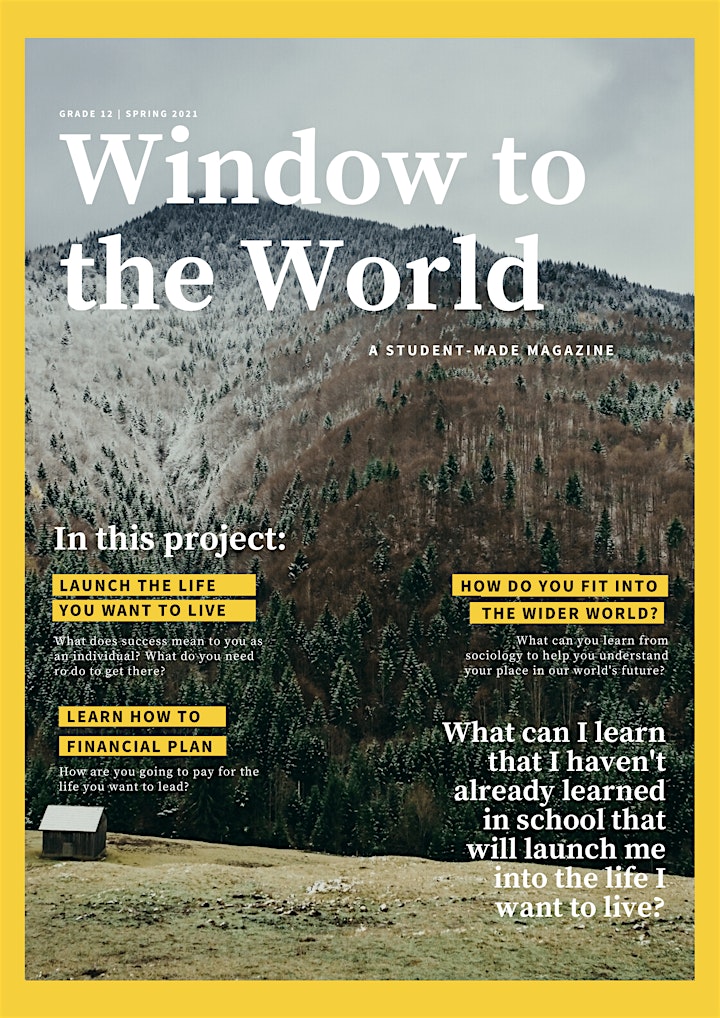 🌎12年級展覽: 「世界之窗」
Grade 12: "Window to the World"
13:00-15:30 (GMT+8), 2021/6/16
在本次12年級的展覽中,觀眾能參觀我們的線上雜誌總部,閱覽由12年級生製作的數位雜誌「世界之窗」; 透過此雜誌,能更深刻地了解畢業生的希望和夢想,而透過閱讀雜誌內文,亦能一探準大學生最興味盎然的風趣議題。
此外,您可以利用各個編輯團隊的「傳送塢」到我們「領航」、「設計」、「後製」和「內容編輯」團隊的獨立空間以詳細瞭解每個團隊創建雜誌的過程。各個獨立空間內皆設有小型互動藝廊、音樂體驗和雜誌網站供您在休閒時瀏覽。誠摯邀請您參與我們的線上展覽會場!
During the Grade 12 exhibition, participants will be able to visit the online Magazine HQ, read the digital version of 'Window to the World' the Grade 12 magazine through which you can get to know the hopes and dreams of our graduates, as well as read their articles about intriguing questions they are most interested in. Participants can then visit each of the editorial teams' 'portals' (separate rooms for the Leadership, Design, Logistics and Content teams) to learn more about each team's process in creating the magazine. In addition, the rooms will be filled with small interactive galleries, musical experiences and the magazine website for you to browse at your leisure. We look forward to seeing you there!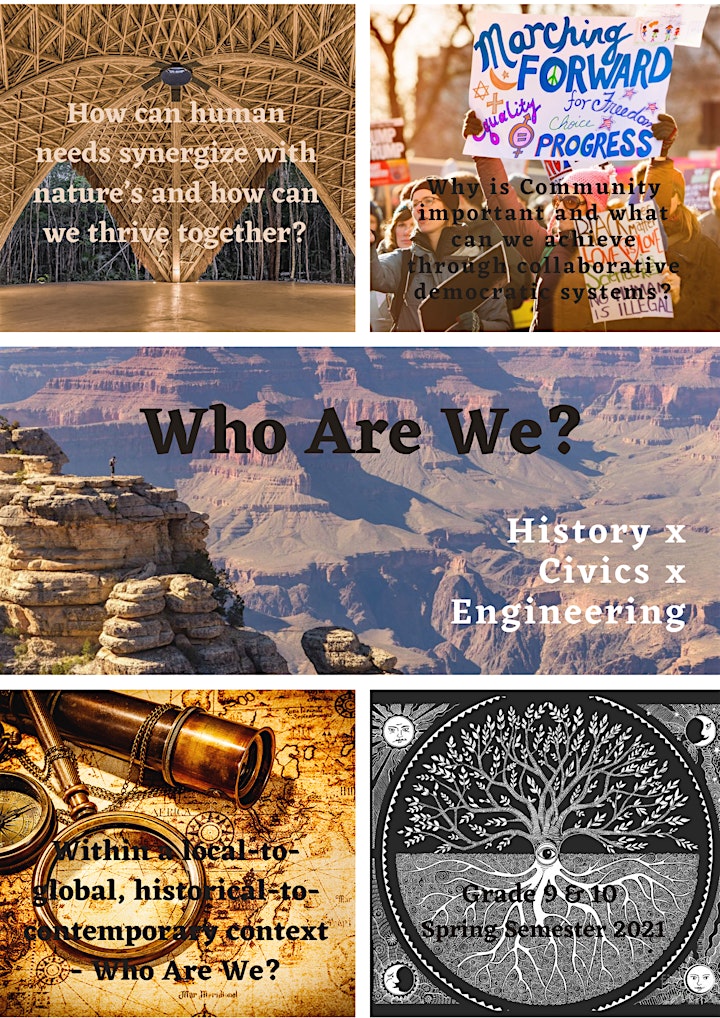 🕵️9&10年級展覽: 「咱是啥人」
Grade 9 &10: "Who Are We?"
13:00-15:30 (GMT+8), 2021/6/23
身處在地/全球、歷史/當代的環境中,我們究竟是誰?
「社群」為何重要,我們能夠透過合作式民主制度達成什麼成果?我們該如何協同人類與自然、該如何共榮?
9年級和10年級的同學們,經過一學期的辛勤耕耘,在陽明山打造了一座社區花園。花園以原住民為主題,並以當地蔬果為主要特色,服務社區居民。學生們結合公民、歷史及工程知識,提出了社區花園的精彩專案。礙於疫情限制,木造工作無法施工,但是專題繼續執行。9年級和10年級的團隊將用虛擬方式呈現花園理念,敬邀您一同參與。一起來逛逛虛擬花園、認識我們、了解我們的作品吧!
Within a local-to-global, historical-to-contemporary context - Who Are We?
Why is Community important and what can we achieve through collaborative democratic systems? How can human needs and Nature synergize, and how can we thrive together?
Grades 9 and 10 have been working hard all semester to build a community garden at a local museum in Yangmingshan. It will be an educational garden open to the public. The garden will be aboriginal themed and feature local fruits and vegetables while serving the local community. Students have combined their knowledge of civics, history, and engineering to come up with amazing project ideas for the community garden. Due to COVID restrictions, the woodworking will remain unbuilt for now but the project lives on. The Grade 9 and 10 team will be presenting their garden ideas virtually and would love for you to join us. Come walk with us through our virtual garden and learn about who we are and what we will do!
歡迎選日期報名!
Select a Date to Register NOW!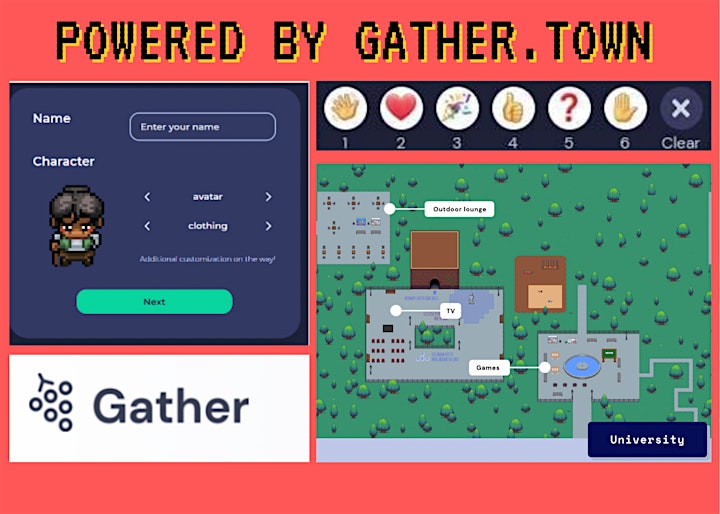 Organizer of 《VIS 國際實驗教育》PBL 線上成果展覽 VIS Project Based Learning Virtual Exhibition