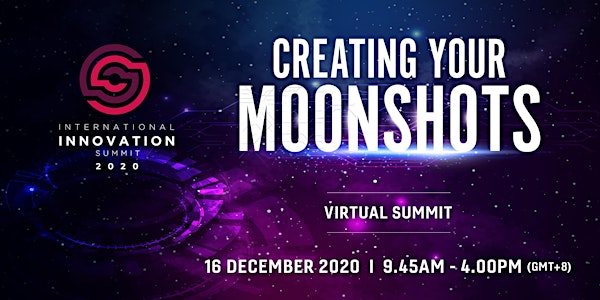 (Virtual)4rd International Innovation Summit (IIS) 2020
The Summit gathers more than 400 world's top innovators and business leaders to share insights about the latest disruptive innovations.
About this event
We can't build tomorrow using yesterday's tools. Especially when a global pandemic forces rapid and disruptive changes across the marketplace, corporates today face more ambiguity than ever before.
This is where strategic moonshot thinking comes into the radar to rediscover innovation. Taking moonshots required taking bold and creative leaps in thinking, inspiring people to do their very best and go beyond what they think they can achieve. To be imaginative and yet achievable, always in pursuit of daunting but doable ideas should be a vision for innovative corporates in these times, those who don't leap far enough will be left behind.
Businesses must always be ready to be turned into a moonshot, to breathe new life into the business by seeing opportunities in different ways. One moonshot cannot change the world, it's by working in collaboration with start-ups, government, building strong teams within the organisation, creating moonshot culture, with this, IIS 2020 brings a stellar line-up of renowned and elite minds to address all the above and to deliver actionable insights that help create a new world of possibilities for organisations.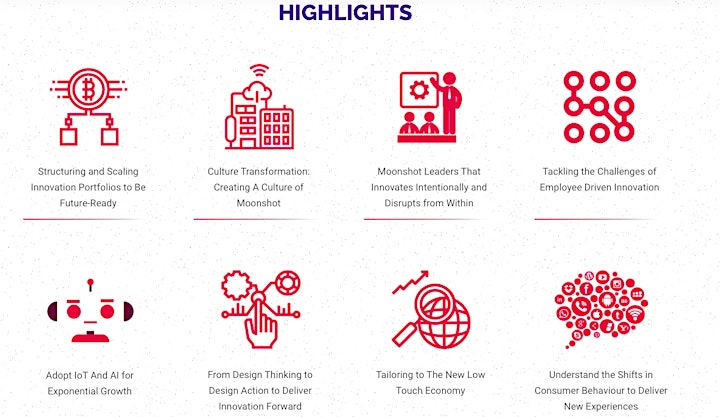 For more infomation and agenda on the Summit, visit: https://innosummit.org/
If you would like to partner with us, contact us as marketing@enterpriseasia.org