Experiential training solution that guarantees to skyrocket engagement - JOIN NOW our free sessions and experience it for yourself!
About this event
Desert Survival is a fun exercise where groups evolve into teams as they communicate, build trust, synergize and engage in collaborative problem solving and decision making.
These scheduled games are hosted by KORU Consulting Limited, and the experience demo will be facilitated by James Bishop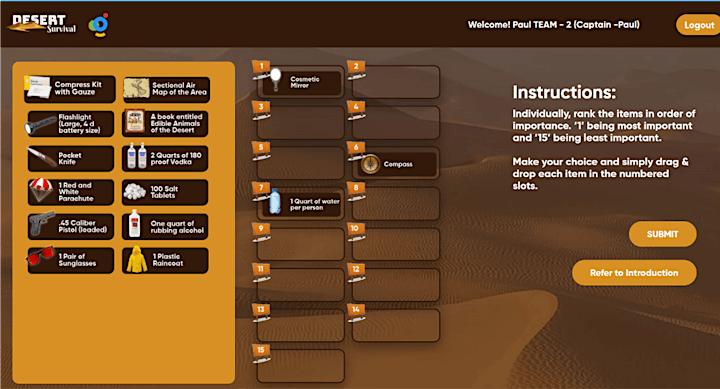 Organiser of Virtual Team Building - Intro Experience to Desert Survival
Koru Consulting is an organization dedicated to creating dynamic learning interventions, especially for leadership teams. Based in Hong Kong but operating throughout Asia.

The "Koru" is a symbol used extensively in Maori culture. It is a 'spiral', based on the shape of a new unfurling silver fern frond and symbolizing new life, growth, strength and peace.