Sales Have Ended
Registrations are closed
經已截止報名 Registration ended
Sales Have Ended
Registrations are closed
經已截止報名 Registration ended
Description
堅跑 Virtual Marathon
隨時隨地,堅持信念,一齊起跑!
4個星期,42公里,磨練意志,跑出堅毅,
完成後將跑步紀錄上載,就可以得到你的完成獎牌!

4 weeks, 42km. Run anytime and anywhere.
Show your grit and determination.
Upload your records to claim your finisher's medal.
報名費 Entry Fee (HKD) $99 (HK) / $150 (Overseas)
報名日期 Registration 19/6 21:00 - 6/7/2018 23:59 (GMT+8)
提交紀錄日期 Submission 7/7 00:00 - 6/8/2018 23:59 (GMT+8)
距離 Distance 42km
最多可分6次完成,每次不限長短
At one go or cumulatively on maximum of 6 runs

獎牌 Medal Delivery
活動結束後14天內以郵遞方式送到跑手上
Delivered within 14 days of event closure
*詳細玩法 Rules at https://fitz.hk/?p=93896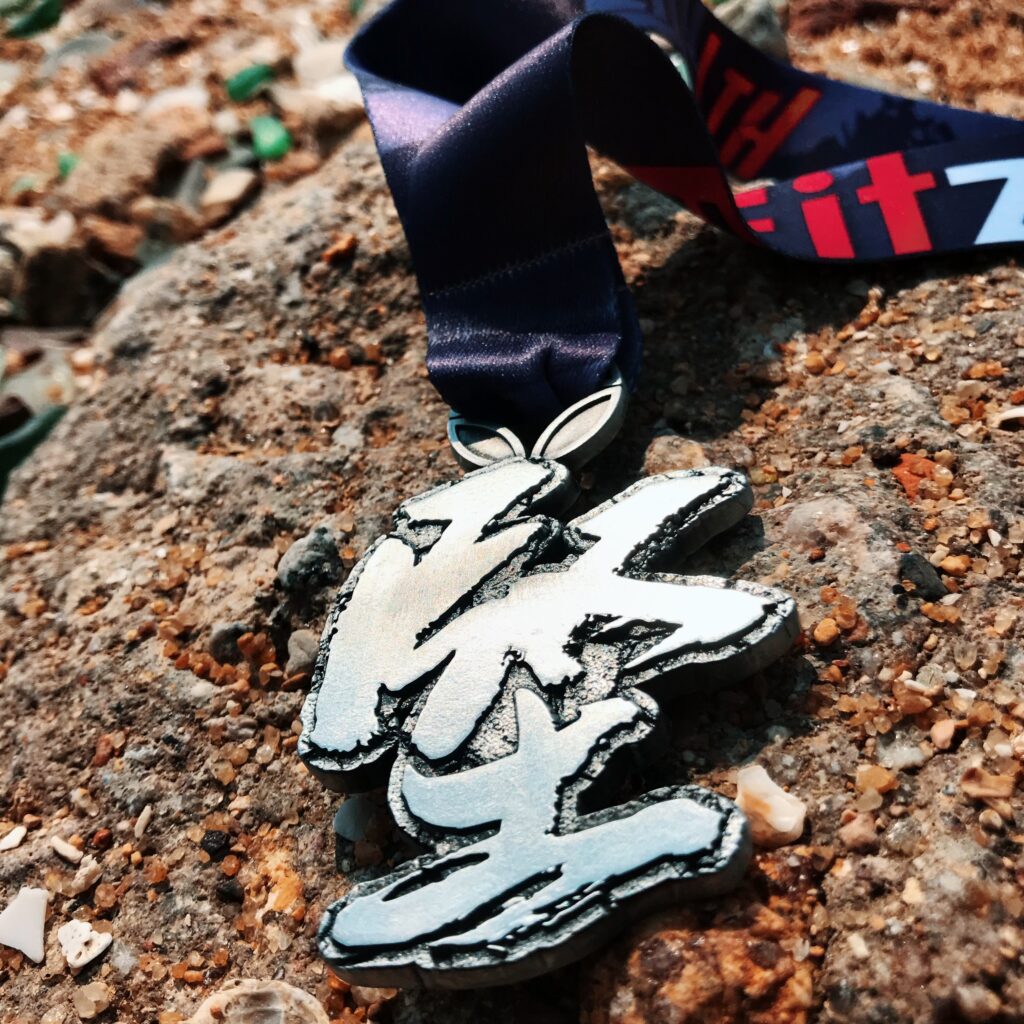 7/7 西環3km堅跑 Sai Wan 3km Run
「堅跑」參加者免費夜跑活動 (名額50,先到先得)
Free night run for virtual marathon participants (50 slots, first-come-first-served)
路線: 中山紀念公園—西環碼頭 (來回,3.2km)
Route: Sun Yat Sen Memorial Park - Western District PCWA (return, 3.2km)
集合時間 Start Time: 17:00 (GMT+8)
關於堅跑 About
堅: 本義為城牆之堅固。後引伸為堅毅、堅守、堅持、堅貞、堅挺、堅決等。廣東話及香港網絡文化視「堅」為認真、絕對之義。如「堅離地」、「堅鍾意」。
跑: 每一公里、每一步,都是一份堅毅的執著。
堅跑: 一個跑步信念,一個人生態度。
堅跑 Virtual Marathon is an embodiment of the positive mental state of grit and steadfastness innate to all of us that conjures determination and perseverance to weather all storms and face challenges in life.
玩法 Rules
*詳細玩法 Rules at https://fitz.hk/?p=93896