Global Sources continues to drive international trade and build relationships between suppliers and buyers through a new initiative.
About this Event
This three-day summit will feature live sessions and panel discussions, masterclasses, workshops and Q&As. The first two days of the event will focus on the best practices of sourcing and selling. During these days, online sellers and e-tailers will be able to engage with world-leading Amazon and eCommerce experts who will provide helpful insights on how to source and sell efficiently.
Meanwhile, the live one-day sourcing workshop will be conducted by Steven Selikoff, founder of the Product Development Academy. He will be sharing crucial insights and strategies on finding suppliers and choosing the best platform to support business growth.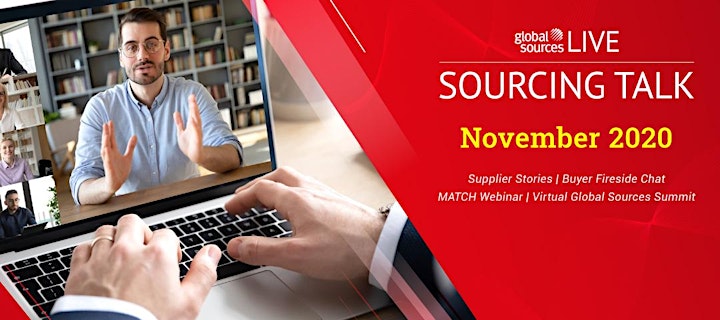 Bringing sourcing experience online, Global Sources Live offers a series of live webinars and presentations from experts tackling hot topics in the industry, as well as panel discussions, workshops, and more throughout October.
Brighter prospects await, so don't miss these insightful events.