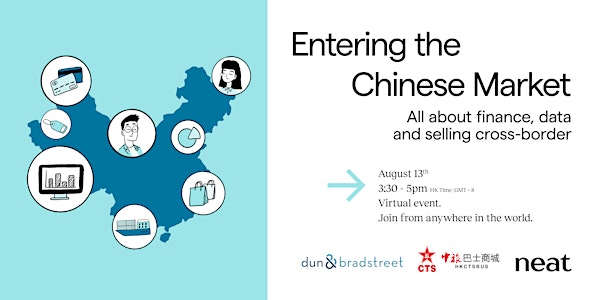 Virtual Event: Entering the Chinese Market
All about finance, data and selling cross-border
Date and time
Thu, 13 Aug 2020 00:30 - 02:00 PDT
About this event
If your business is looking to enter the Chinese market, you may be asking yourself these questions:
How do I gain trust from my Chinese partners and customers?
How do I manage transactions with Chinese suppliers? How about receiving money from Chinese partners?
How do I manage customs clearing and logistics when shipping my products across the border?
What platforms should I use to sell my products?
How do I increase visibility of my brand in China?
Join our virtual event to learn from experts in managing finance, leveraging data, and selling goods cross-border into China.
Please RSVP on Eventbrite. The online event access link will be emailed to you one day before the event.
This event will be conducted in English.
Speakers: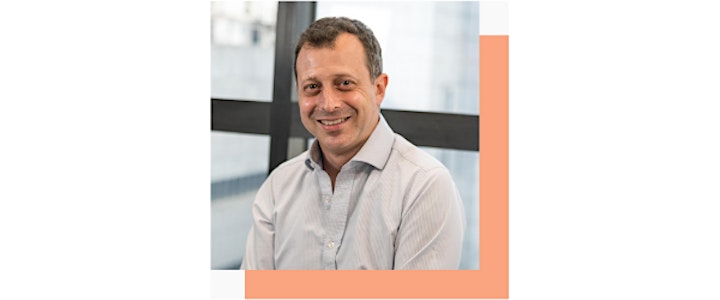 David Rosa, Co-Founder & CEO, Neat
David is a FinTech entrepreneur. He is the CEO and Co-Founder of Neat, Asia's alternative to a bank account for startups and young SMEs. David started his career at Citi where he became their youngest Managing Director in Asia. He then co-founded the Asian arm of Integral Capital Management which he sold in 2014 to focus on FinTech. Throughout his career he has been exposed to the extremes of managing teams across time zones in complex corporate environments all the way to agile business development for startups and related pivots to find product-market-fit.
David holds a BSc in Economics from the London School of Economics and was formerly a Responsible Officer (Types 1, 4 and 9) under the Hong Kong SFC. David has been based in Hong Kong for the last 19 years.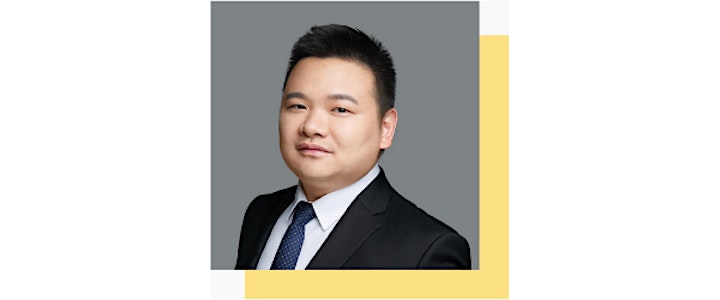 Andrew Wu, Managing Director, Mainland China & Hong Kong SAR, Dun & Bradstreet
Based in Shanghai, Andrew Wu is the regional head for Greater China and managing director of Dun & Bradstreet, the global leader of business data, analytics, and digital transformation. With his experience and expertise in the credit and financial sectors, Andrew leads his Mainland China and Hong Kong SAR teams to help companies do business in the Chinese and global marketplace with data and analytics solutions. Andrew joins Dun & Bradstreet from Dagong Global Credit Rating Co. Ltd., where he was responsible for a significant business transformation as President and CEO for the company. Prior to joining DaGong, he has also taken various senior roles at HSBC.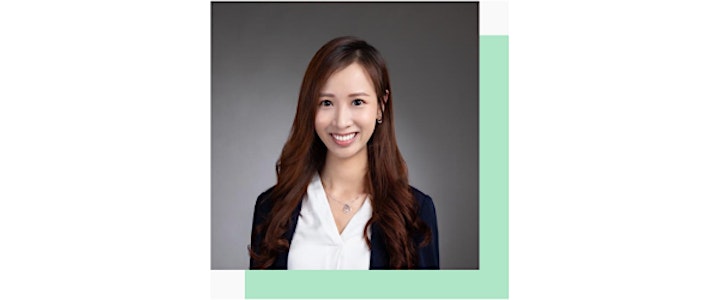 Ally Li, Senior Business Development Manager, Mini Home Media Limited (CTSBUS MALL)
Ms Ally Li specializes in developing cross-border e-commerce platform (CTSBUS MALL) and offline advertising services under CTS. With the deep understanding of the market trend in cross-border e-commerce, commercial rules, business package and logistics in China, many well-known brands and SMEs are facilitated to enter China market through this platform and develop their business growth in Greater Bay Area.
About the co-hosts:
Neat
Neat enables entrepreneurs around the world to do international business, without friction. Neat helps businesses incorporate in a global hub, to access global markets without restrictions. Coupled with a guaranteed Neat Business multi-currency account, allowing you to send and receive money globally at lower exchange rates, and get corporate cards for online and offline spending. Designed for global entrepreneurs, the application is fully online and takes 15 minutes only. No travel required.
To learn more about how Neat can help you do your cross-border business, please visit www.neatcommerce.com
Dun & Bradstreet
Dun & Bradstreet, a leading global provider of business decisioning data and analytics, enables companies around the world to improve their business performance. Dun & Bradstreet's Data Cloud fuels solutions and delivers insights that empower customers to accelerate revenue, lower cost, mitigate risk, and transform their businesses. Since 1841, companies of every size have relied on Dun & Bradstreet to help them manage risk and reveal opportunity.
​For more information about Dun & Bradstreet, please visit www.dnb.com.hk
Mini Home Media Limited (CTSBUS MALL)
Mini Home Media Limited is the sole supplier for The CTSBUS MALL. Mini Home Group is a unique marketing services group that endeavors to provide a complete online to offline solutions, including explore cross-border online commerce channel, online advertising, mobile applications, traditional advertising and travelling service. Mini Home Group has 4 subsidiaries accommodate our precious customers with comprehensive sales and marketing solution from online to offline targeting in Greater Bay Area.
About the organiser
As entrepreneurs our businesses are always in motion: starting from an idea, to making a first sale, to expanding globally. Neat believes in making international business a reality for entrepreneurs around the world, by providing a modern alternative to a bank, designed to support you wherever you go. 
We put on events to connect like-minded people, many of whom are members of Neat's Network of entrepreneurs, so you can come to be inspired and inspire others.