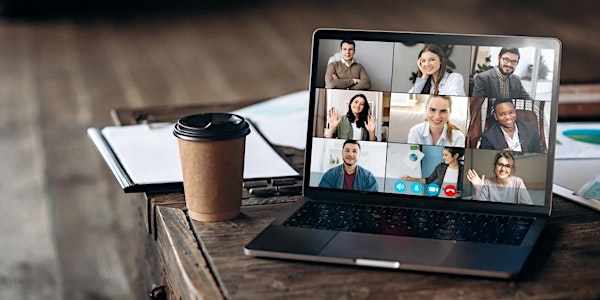 Videoconferencing Presentation Skills
In this 30-minute workshop, we'll share some key skills and strategies to help you to deliver successful online business presentations.
About this event
Are your presentations delighting your audience, or do you sometimes worry that they could be putting your viewers to sleep?
There are many aspects to consider when you are giving an online business presentation, especially if you need to present in a second language. How can I keep the audience engaged? What if my grammar isn't perfect? Is my message clear enough?
In this interactive workshop, you will learn and get to practise tricks and tips to deliver engaging online presentations. Among other topics, we will cover:
understanding your audience
organising your content
presentation skills to keep your audience engaged
For the best experience, attendees should have:
a computer or iPad style device
stable internet access
a headset with microphone (preferable)
a webcam
Trainer: Rondrico Gonsior
Rondrico has been working for English for Asia since March 2015 as an English language instructor teaching conversational and business English to a range of levels and proficiencies. Rondrico's experience centres around teaching multi-lingual classes, adult one-to-one training and IELTS. Since joining English for Asia he has taken a leading role in delivering customised corporate English training to a range of industries including high-end retail, securities, hotel housekeeping and telecommunications. He has also developed language learning programmes and took on the role of an academic advisor for an online college.
Rondrico holds a Bachelor's Degree in the Principles and Methods of Language Education and a TESOL certificate. Additionally, he has attended a wide range of continued professional development programmes including Dynamic Writing Skills, Classroom Communication, Presentations and Public Speaking Training and an Expert Online Teacher Course. He is committed to the continuous advancement of his students by tailoring his teaching to match their needs.