VIA x CoCoon Pitch Night Semi-finals Spring 2016 (25/2) 浩觀創業擂台準決賽_二零一六年春季
When and where
Location
CoCoon 3/F, Citicorp Centre, 18 Whitfield Road, Tin Hau Hong Kong Hong Kong
Description
Event Partner: VIA
Date: Thu, February 25, 2016
Time: 18:30 - 21:00
Venue: CoCoon, 3/F, Citicorp Centre, 18 Whitfield Road, Tin Hau
Description:
#CoCoonPitch Night enables entrepreneurs to present their products or services to a variety of audience and seek potential investors, co-founders, team members, customers, corporate partners or publicity.
Pitch Night in Numbers:
http://eventscocoon.blogspot.hk/p/pitch-night.html
- 150 pitch teams have showcased
- CoCoon entrepreneurs have raised HKD197 million since 2012
Pitch Teams:

[One Product - One Tree] ETEAQ – Bas A. Fransen
ETEAQ offers consumers eco products linked to trees you can see and will offer companies a way to get in touch with consumers while addressing corporate responsibilities and the environment.
Facebook: ETEAQfriends
Twitter: twitter.com/eteaq

[Public-affordable wearable robotic device] MedEXO Robotics Limited – Denis Huen
MedEXO aims at developing fashionable, lightweight, portable, public affordable, multifunction exoskeleton to assist the disabled, injured, and elderly to improve their living standard. It can also be transformed into a haptic feedback system, which can be used in teleoperate diagnosis, teleoperating surgery, medical training, virtual reality gaming, etc.
Facebook: Medexo Robotic
Twitter: @medEXOrobotics

[Developer for fashion brands] R-Guardian – Eric Lau
R-Guardian provides a number of features including anti-lost, anti-counterfeiting, product usage analysis and advertising channel to add it in wallet, handbag, umbrella, luggage …
R-Guardian tailor-made solutions and help our brand partner to turn their traditional products into smart ones.
Facebook: R-Guardian
[Mobile Data Management Platform] AlikeAudience – Ronald Kwok
AlikeAudience empowers advertisers to reach target audience through mobile in Asia.
Facebook: AlikeAudience
Twitter: @AlikeAudience

[Top Restaurant Guide] FeedMe Guru – Kelvin Lam & Dominic Law
A one stop mobile guide that shortlists the top restaurants in town by aggregating the brain-juice of major publications and professional bloggers.
Facebook: FeedMe Guru
Twitter Name: @FeedMe Guru

[Freight Matching Platform] 36Link – Felix Wong
It is an eBay-like bidding platform for freight cargoes, linking the shippers and service providers together with web-based and mobile application applications.
Facebook: 36Link

[Consumer Electronics] Glimpse – Kyle Bradley
Glimpse is developing a new category of cameras for social photographers. Take pictures/videos effortlessly and always receive the pictures/videos your friends take of you.
Facebook: Glimpse
Twitter: @glimpsecameras
[On-demand Valet Parking] Vala - Sunil Detaramani
VALA is Hong Kong's first on-demand valet parking service. Our vision is to build a platform that will make car parking both hassle-free and affordable. With the touch of a button, Vala's trained Valets, will pick up your car from anywhere in the city and park it at one of our secured carparks. Vala can also clean, re-fuel or charge your car while you get on with your day. Once you are ready, our valets will pick up your car
and drop it back to you at a location of your choice.
Facebook: Vala Valet
Twitter: @valavalet
Judging Panel: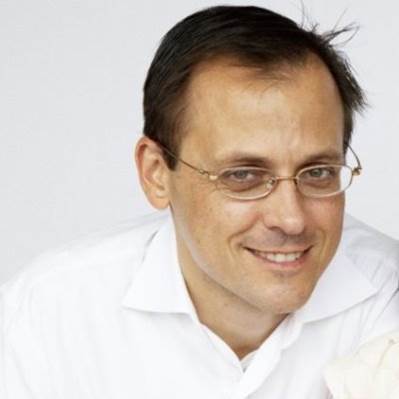 Frederick Demopoulos
Founder, Queen's Road Capital
Fritz Demopoulos has been involved in a number of internet and media projects in China. He co-founded Qunar, listed on the NASDAQ exchange; Shawei, acquired by Hutchison Whampoa affiliate Tom Online; and K8 Labs. Fritz also held senior executive positions at Netease and The News Corporation. Fritz currently coordinates his investment and entrepreneurial business activities through Hong Kong-based Queen's Road Capital. He was educated at UCLA, Karls-Ruprecht University and Cal State Fullerton.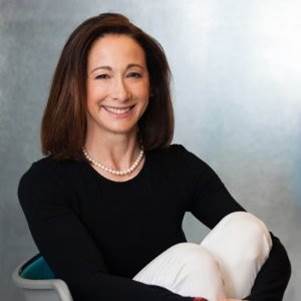 Melissa Guzy
Founder and Managing Partner, Arbor Ventures
Melissa Guzy is the Founder and Managing Partner of Arbor Ventures and has more than 25 years of experience as an entrepreneur in Silicon Valley and as a venture investor in Asia and Silicon Valley. Previously from 2001-2012, Melissa was a Managing Director and member of the Investment Committee at VantagePoint Capital Partners. Prior investments include Finisar (NASDAQ: FNSR), Pure Digital (acquired by Cisco), Oxford Semiconductor (acquired by PLX), iWatt (acquired by Dialogics. Melissa's current boards include DeMyst.data and Paidy.)
Melissa attended Wellesley College and received a Master's degree in Finance from the University of Florida. She is the author of the paper "Venture Capital Returns and Public Market Performance". She has been a guest lecturer on the Venture Capital Industry at the University of Florida, Hong Kong University, Chinese University of Hong Kong and the Hong Kong University of Science and Technology. Melissa is a member of the Venture Operating Committee for HKVCA, a Hopkins Fellow and participated in the Women's Leadership Program at Harvard University.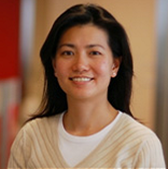 Nisa Leung
Managing Partner, Qiming Ventures Partners
Nisa Leung is a Managing Partner of Qiming Venture Partners and leading its health care investments. Qiming Venture Partners is a leading investment firm in China who currently has four USD funds and three RMB funds with over US$1.7 billion in assets. Nisa currently sits on the board of Gan & Lee Pharmaceutical, Novast Pharmaceuticals, Zai Laboratories, Nurotron Biotechnology, OriGene Technologies, Venus Medtech, VR Medical Group, Goodwill Infotech and Berry Genomics. Nisa oversees Qiming' s investment in CITIC Pharmaceuticals (acquired by Shanghai Pharmaceutical), Crown Bioscience, Aeonmed and Mitralign.
Nisa earned her MBA from Stanford Graduate School of Business and a BS from Cornell University. She is currently member of UCB China Advisory Board, vice chair of Hong Kong Biotechnology Organization, director of Young Entrepreneurs Development Council, council member of HKUST Business School and serves on the Board of Governors of the Hotchkiss School.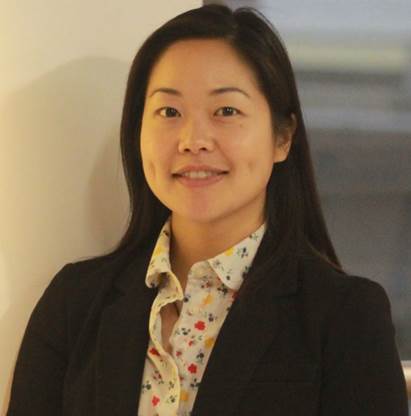 Simone Chao
Managing Partner, CoCoon Ignite Ventures
Simone Chao is a Managing Partner of CoCoon Ignite Ventures, a seed fund affiliated with CoCoon community in Hong Kong. With marketing and business development experiences at Ogilvy Public Relations Worldwide, Sotheby's and a US cancer outpatient clinic start-up in China, Simone currently manages investment portfolios for CoCoon Ignite Ventures and her family office, The Novel Group, whose businesses span several industries across China.
Simone earned her MBA from The Wharton School and a BA in University of Pennsylvania. She is currently a member of the Chinese People's Political Consultative Conference (CPPCC) in Shanghai and a director of the Shanghai Chinese Overseas Friendship Association.

Jeffrey Cheung
Managing Director, CrossGate Advisors
After Jeffrey helped multinational companies to build, invest, integrate ventures in Asia, he founded Crossgate Advisors Limited and is now an active angel investor of 10 portfolio companies with US20m in consumer services, education, TMT and healthcare services. He is a mentor of entrepreneurs in Hong Kong, helping startups to grow, raise funds and exit. Drawing from his investment, management experience across industries and a vast business network, Jeffrey completed consecutive assignments with various consumer-related and technology businesses in Greater China since 2004. Jeffrey volunteers for the Young Entrepreneurs Development Council and serves as judges in various business plan competitions. He is a member of the Hong Kong Venture Capitalist, Private Equity Association and sat on the Ventures committee from 2008-2013.
Jeffrey holds an MS from MIT Sloan School of Management, a BS from The Wharton School, and a BS from The Moore School of Engineering in the University of Pennsylvania. He also completed the executive education program at Stanford Graduate School of Business.