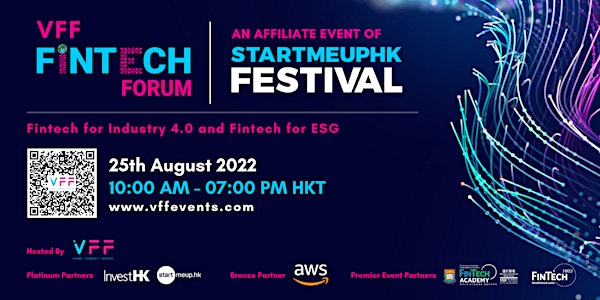 VFF FinTech Forum 2022_On-demand
VFF FinTech Forum 2022_On-demand
About this event
The recording of the sessions will be available on-demand within one week after the event. Registered attendees will receive the access link for session recording.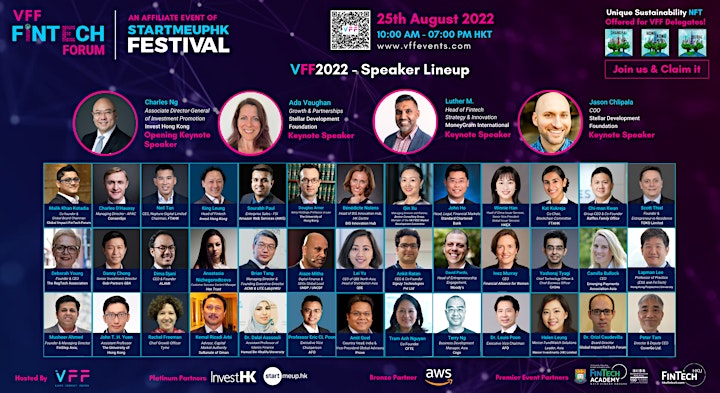 VFF FinTech Forum 2022 is the Third Edition of our Flagship event. This will be a one-day virtual Fintech conference that will bring together Thought Leaders, Fintech Experts, Financial Services CXOs and Fintech Startups to provide insights and discuss the core themes of Fintech for Industry 4.0 and WealthConnect and Fintech & ESG.
VFF FinTech Forum 2022 is an affiliated event of the StartmeupHK Festival 2022. StartmeupHK is aninitiative by InvestHK aimed at helping founders of innovative and scalable startups from overseas to set upor expand in Hong Kong.
For more information: https://vffevents.com/vff-fintech-forum