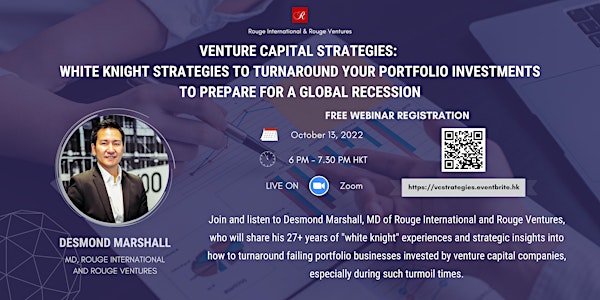 VC: White Knight Strategies to Turnaround Your Portfolio Investments
Listen to an experienced white knight on his strategies for turning around VC invested businesses to prepare for a global recession
About this event
*** in case you missed the email details: pls login to zoom https://us02web.zoom.us/j/83844786417 on Oct 13, 5:50pm (GMT+8 HK time) to avoid traffic ***
Venture Capital: White Knight Strategies to Turnaround Your Portfolio Investments to Prepare for a Global Recession
The global economy is failing due to numerous market factors like COVID restrictions, Ukraine war, inflation, interest rates hike, etc. Everyone is expecting a new global recession is on hand.
Venture Capital companies that have invested into new businesses or startups are feeling more pressured in fixing their own list of portfolio companies, before their client investors pull out from the fund pool. So how can a VC turn around such new businesses in such turbulent times?
Join and listen to Desmond Marshall, MD of Rouge International and Rouge Ventures, who will share his "white knight" experiences and strategic insights into how he compiles a list of creative but drastic measures of turning around investment portfolio businesses that are at the brink of failure, if not already, and are under limited time and resources supply.
For VCs or committee boards, this will give you some creative ideas on what you need to do, before its too late, as time is ticking really fast in this troubled economy.
Suitable Target Audience
Venture capital companies, investors, angel investors, investment funds, startups, chairman of the board, committee board, etc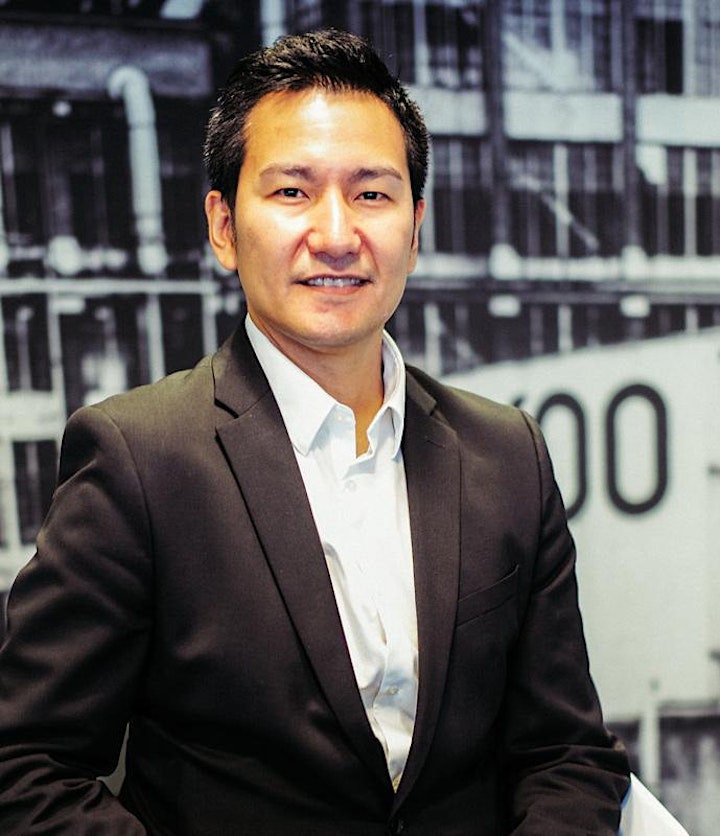 Desmond Marshall's Bio:
Over his 27+ years in the industry, Mr. Marshall has helped numerous local and global businesses, from startups to listcos, on strategic innovation, restructuring, and operational enhancements. With his extensive experience and global connections with private and public organizations, he has founded several unique and successful operations in relation to venture capital and investor services, including Rouge International, Rouge Ventures, FUTURE, and Ecosystem-X.
Mr Marshall has worked with numerous top global companies from Asia, US, Europe, Japan, and even Israel, including: HSBC, LVMH, UniCredit, Ralph Lauren, JP Morgan, Rolls Royce, Maserati, IBM, Microsoft, Wunderman, Shu Uemura, Leica, Monaco Govt, China Govt and many Fortune 500 companies.