About this event
升級再造工作坊:轉廢成電鐘 (線上活動)
「升級再造工作坊:轉廢成電鐘」工作坊由設計師張瑋晉帶領參加者利用不同升級再造物料,重新造一個電鈴。最早電鈴是由英國物理學家在 1800 年代中發明,當電流通過電線時,會產生電磁力,使敲鎚向一側擺動並撞擊響鐘,電流節斷後回彈後再通電, 動作再重複,從而令敲鎚振動。今次工作坊所用到的升級再造物料均來自香港,鐘是由電飯煲內鍋製成,而木板來自酒盒。
參加者注意事項
本活動以先到先得方式安排。
工作坊將在Zoom 平台進行,大會將以電郵通知參加者該次活動的Zoom會議資料。參加者須自備電腦或具有Zoom Cloud Meetings 應用程式的移動設備以網上參與工作坊。
每名參加者將獲得材料包乙份,內含鐘﹑木板以及所需零件。參加者將經順豐速遞自取材料包(包括順豐站自取/順豐智能櫃自取/順豐合作點自取),請在報名時提供正確的收件人姓名、手提電話、自提點編碼及地址。
參加者須自備十字螺絲批參與工作坊。由於材料中有螺絲並會用到螺絲批,建議參加者在收到材料包後,檢查並確定螺絲批的大小是適用。
如因病或其他特殊情況未能出席工作坊,參加者可以將名額轉讓一次。
日期:2022.4.30 (星期六)
時間:2:00pm – 3:30pm
形式:Zoom
導師:張瑋晉
對象:公眾人士
年齡:12歲以上
名額:10人
語言:粵語
費用:費用全免
Upcycling workshop: Transforming waste to electric bell (Online workshop)
"Upcycling workshop: Transforming waste to electric bell" will be held by designer, Kevin Cheung, who will lead the participants to transform upcycled materials to an electric bell. The electric bell was first invented by British physicists in the mid 1800s following the invention of electromagnets. When current was passed through the wire, it creates an electromagnetic force which made the bell arm swing sideway and hit the bell, which then broke the current arm fell back. This action repeats, which causes vibration of the arm. All upcycled materials used at this workshop are collected from Hong Kong, in which the bell is made of inner pot of rice cooker and the wooden board came from wine boxes.
Remarks for Participants:
Application is on first-come, first-served basis.
The workshop will be conducted on Zoom and the meeting details will be shared by email. Participants are required to prepare their own computer or other device with the Zoom Cloud Meetings app to participate.
Each participant will receive a material kit including a bell, a wooden block and all needed components. The kit will be sent by SF Express, self-pick up only (Self-pick up at SF Store locations, SF Service Partner locations or SF Locker locations). Please make sure to provide correct name, contact mobile number and SF self-pick up point code and address.
Participants are required to prepare a screwdriver for the workshop. Participants are recommended to check the screws at the material kit before the workshop to ensure the type of screwdriver is suitable for use.
If participants are unable to attend the workshop due to illness or other special circumstances, participants are allowed to transfer their places once.
Date: 2022.4.30 (Saturday)
Time: 2:00pm - 3:30pm
Format: Zoom
Instructor: Kevin Cheung
Target Participant: Public
Age: Aged above 12
No. of participants: 10 pax
Language: Cantonese
Fee: Free of charge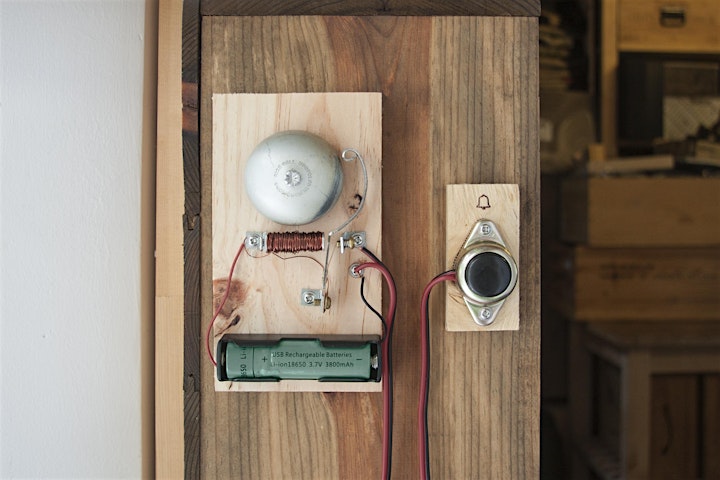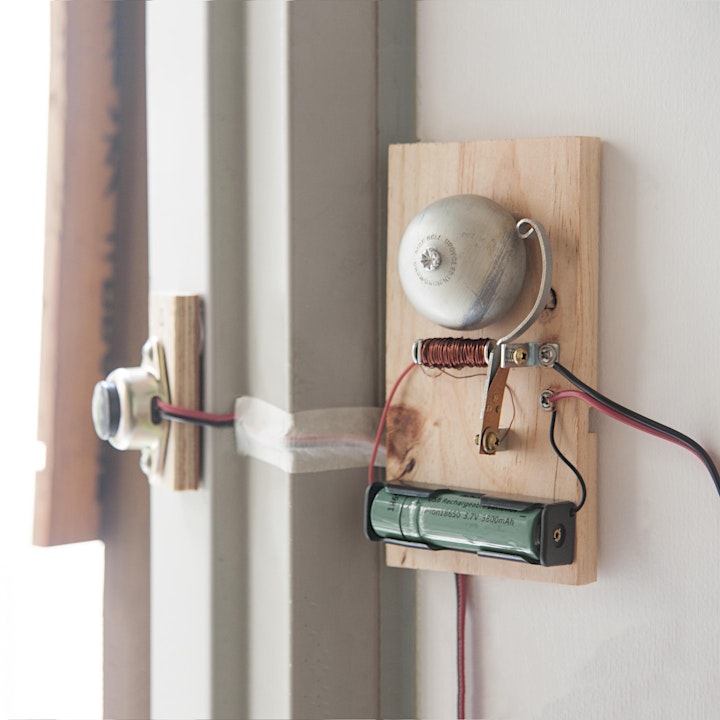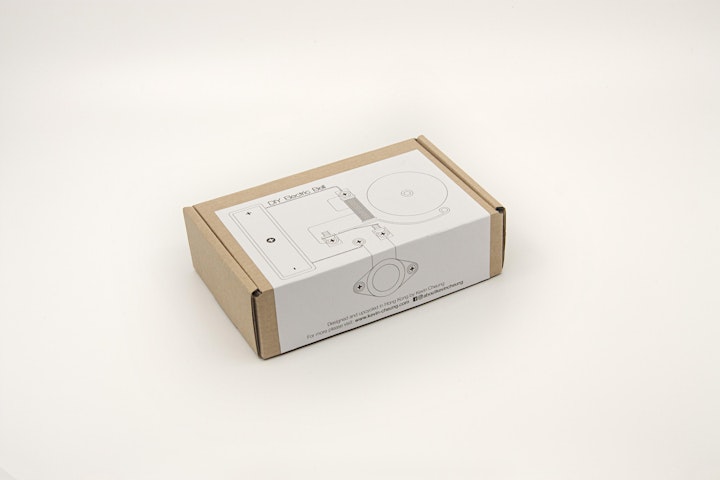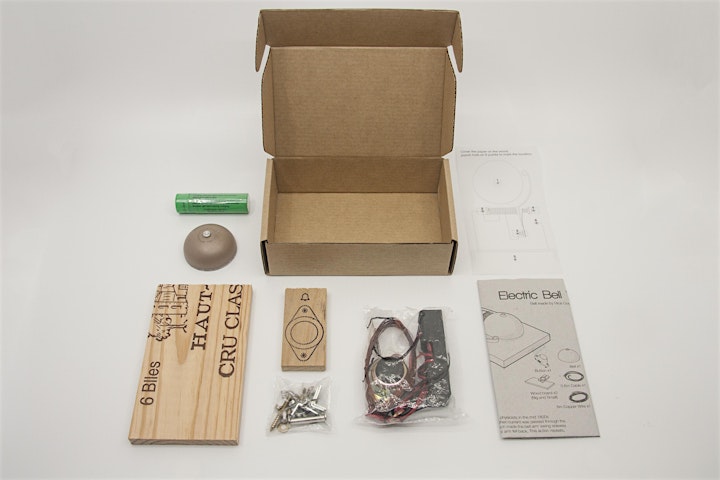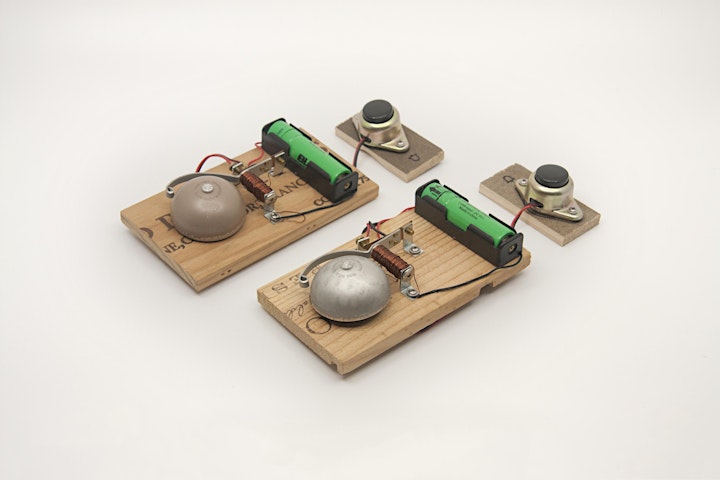 About the Instructor
導師簡介
Kevin Cheung
張瑋晉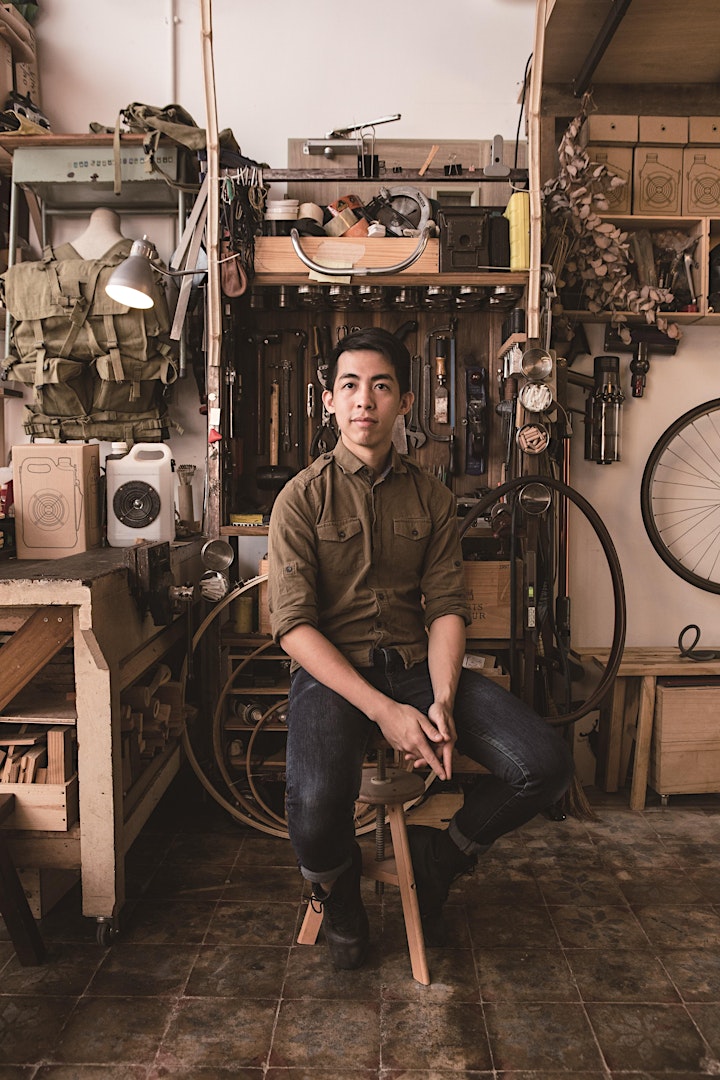 畢業於香港理工大學設計系(產品設計),張瑋晉投入Upcycling產品開發,並透過各種渠道提高公眾的環保意識。 在創造產品的同時,他相信設計師有能力和責任保護環境,以可持續的態度平衡生態、經濟和社會三大支柱,惠澤社會。他擅長將一般人眼中的廢料蛻變成耐看、耐用的藝術品和產品。
Graduated from the Hong Kong Polytechnic University with major of Product Design. Kevin devotes himself in developing upcycling products and raising public's eco-awareness. At the same time, he believes that designers have the ability and obligation to protect the environment in order to sustain the balance between the eco-system, economy and the society. He is good at turning the waste into attractive and durable artworks and products.
About Design Spectrum
Design Spectrum is a new initiative by Hong Kong Design Centre (HKDC) to foster a good design culture in the community. Located in a revitalised cluster of Grade 2 historic buildings at 7 Mallory Street, Wan Chai, Design Spectrum features year-round exhibitions, exchanges, design appreciation and other promotion programmes to cultivate a creative atmosphere, while nurturing local creative capital. It serves as a unique public face for HKDC to strengthen linkages with the community and partners locally, in other cities of the Greater Bay Area, ASEAN cities and overseas, and contributes towards creative and cultural tourism.
Lead Sponsor: Create Hong Kong of the Government of the Hong Kong Special Administrative Region (CreateHK)
Disclaimer: The Government of the Hong Kong Special Administrative Region provides funding support to the project only, and does not otherwise take part in the project. Any opinions, findings, conclusions or recommendations expressed in these materials/events (or by members of the project team) are those of the project organizers only and do not reflect the views of the Government of the Hong Kong Special Administrative Region, the Communications and Creative Industries Branch of the Commerce and Economic Development Bureau, Create Hong Kong, the CreateSmart Initiative Secretariat or the CreateSmart Initiative Vetting Committee.
關於設計光譜
設計光譜是香港設計中心(HKDC)推出的全新項目,旨在推動社區培養好設計文化。設計光譜設於灣仔茂蘿街7號的二級歷史活化建築物內,透過舉辦全年展覽、交流、設計賞析及其他推廣項目,營造創新氛圍,同時為社會培育本地創意資本。作為HKDC面向公眾的獨特平台,設計光譜致力加強與來自本地、大灣區其他城市、東盟城市和海外合作伙伴的聯繫,同時推廣創意及文化旅遊。
主要贊助機構:香港特別行政區政府「創意香港」
免責聲明:香港特別行政區政府僅為本項目提供資助,除此之外並無參與項目。在本刊物/活動內(或由項目小組成員)表達的任何意見、研究成果、結論或建議,均不代表香港特別行政區政府、商務及經濟發展局通訊及創意產業科、創意香港、創意智優計劃秘書處或創意智優計劃審核委員會的觀點。
About Hong Kong Design Centre
Hong Kong Design Centre (HKDC) is a non-governmental organisation, and was founded in 2001 as a strategic partner of the HKSAR Government in establishing Hong Kong as an international centre of design excellence in Asia. Our public mission is to promote wider and strategic use of design and design thinking to create business value and improve societal well-being, with the aim of advancing Hong Kong as an international design centre in Greater Bay Area and in Asia.
Learn more about us at www.hkdesigncentre.org
關於香港設計中心
香港設計中心為於2001年成立的非政府機構,擔當香港特別行政區政府的策略伙伴,以推動香港成為亞洲區內享譽國際的設計之都為目標。公共使命是推動社會更廣泛和具策略性地運用設計及設計思維,為業界創造價值及改善社會福祉,旨在推動香港成為大灣區及亞洲區內的國際設計中心。
了解更多:www.hkdesigncentre.org