Description
CityU MBA SHARP Forum:
Unraveling Supply Chain Complexity in

the Greater Bay Area
Challenges and Opportunities in Embracing Digital Transformation
Through infrastructure connectivity, the Greater Bay Area (GBA) is strengthening its importance as a global logistics hub. With large integrated market and diverse industry offering, supply chain complexity in the region is expected to grow exponentially, compelling the need for faster and more efficient movement of goods/services, labor/talent, capital and information. How does such a need create challenges and opportunities in supply chain management? Taking advantage of the GBA's acceleration in innovation, how could companies work in sync with advanced digital technologies (e.g., IoT and AI) to unravel supply chain complexity? Join us to explore the future trend.
Looking forward to meeting you at the SHARP Forum. For further inquiries please contact: GBAsharpforum@gmail.com
* Remarks: Attendees without proper registration will not be entertained. Please present your student/staff card or business card at the the reception.
Forum Details
Date: 28 March 2019 (Thursday)
Agenda: (18:30 - 19:00) Registration // (19:00 - 20:45) Forum // (20:50 - close) Light Refreshments & Networking Session
Dress Code: Business Casual
MODERATOR

Prof. Simon HO

President
Hang Seng University of Hong Kong
Prof. Simon Shun-Man HO has been the President of The Hang Seng University of Hong Kong since 2014. He is a certified public accountant in the UK, Australia and Canada.
He is Chairman of the Hong Kong Corporate Governance Forum, Editor of the Asian Journal of Business Ethics, Board Member of Monte Jade Science and Technology Association, and Board Member of the Hong Kong-ASEAN Economic Cooperation Foundation. Previously, he was Vice Rector (Academic Affairs) of the University of Macau, Dean of the School of Business at the Hong Kong Baptist University, and Director of the School of Accountancy at The Chinese University of Hong Kong.
SPEAKERS


Prof. Houmin YAN
Dean, College of Business
Chair Professor of Management Sciences
City University of Hong Kong
Professor Houmin Yan is Chair Professor of Management Sciences and Dean of the College of Business at the City University of Hong Kong. Prior to joining CityU he served as Professor at the Chinese University of Hong Kong, and as Associate Director and Science Advisor for the Hong Kong R&D Center for Logistics and Supply Chain Management Enabling Technologies. He has also worked as a tenured Associate Professor at the School of Management, University of Texas at Dallas.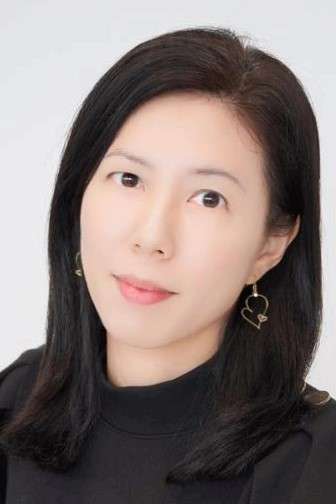 Ir. Elsa YUEN
President
Hong Kong Logistics Association

Elsa YUEN is currently Director, KDS Global Logistics Limited which is the subsidiary of Korchina Logistics Holdings Limited and she graduated from The Hong Kong Polytechnic University of MSc Global Supply Chain Management. She was the recipient of Young Logistician of Hong Kong Logistic Awards 2008.
She is currently President of Hong Kong Logistics Association and Founding Member, Logistics and Transportation Division, Hong Kong Institution of Engineers (HKIE) also Hon. Secretary and Chairlady of Training sub-committee in Hong Kong Air Freight and Forwarder Associations (HAFFA).
For the industry, she is assessor for the Recognition of Prior Learning Mechanism from VTC and project committee member of Trade Department SME Project through the seminar or workshops to share her experience and knowledge.



Tommaso TAMBURNOTTI
Co-Founder
EasyShip
Tommaso Tamburnotti is co-founder of Easyship, a platform that helps eCommerce stores to ship worldwide (internationally and locally). Stores can now save up to 70% with more than 250 different shipping options. Tamburnotti comes with global eCommerce and business experience including work for Nomura, investment bank in London, and as Marketplace Director at Rocket Internet for the Malaysia and Hong Kong offices. Tamburnotti was born and raised in Italy and holds a Bachelor and Master of Science from Bocconi University in Milan. Tamburnotti also studied at University of Richmond, USA, and Pontificia Universidad Catolica, Santiago, Chile.He is a member of the Forbes 30 Under 30 Asia Class of 2018, where he is an active contributor.


FAQs
Am I eligible to register for the forum?
All the eligible participants should register according to the four available categories of tickets that they belong to and they are required to present valid identity documents when they sign in. (E.g. CityU students should bring along their student cards, while business professionals should bring their business cards).
How can I contact the organiser if I want to have more information about the forum?
You may send your enquiries to the organiser through email at GBAsharpforum@gmail.com.
*Remarks: Ir. Elsa YUEN, President of Hong Kong Logistic Association will speak in the SHARP Forum instead of Mr. Kelvin KO, Group Vice President and Head of Logistics Technology, BPS Global Group, who is unable to attend due to an urgent business trip. Thank you for your kind attention.