About this event
在奇異的夢境中發現了這未知的植物,出於好奇心,把半成長的幼苗帶回現實中。經歷未知,體驗未見。
STICKYLINE 與各參加者透過我們平常的物料:紙、木及金屬,重整出奇異夢境花園中的未知植物,配合喜歡的香油,讓輕鬆感充滿整個空間。
參加者注意事項
本活動以先到先得方式安排。
工作坊將在Zoom 平台進行,大會將以電郵通知參加者該次活動的Zoom會議資料。參加者須自備電腦或具有Zoom Cloud Meetings 應用程式的移動設備以網上參與工作坊。
每名參加者將獲得材料包乙份,內含紙張模、鐵線及木塊。參加者將經順豐速遞自取材料包及自畫像(包括順豐站自取/順豐智能櫃自取/順豐合作點自取),請在報名時提供正確的收件人姓名、手提電話、自提點編碼及地址。(運費已包)
參加者須自備一支筆、剪刀、膠水及精油。
如因病或其他特殊情況未能出席工作坊,參加者可以將名額轉讓一次。
日期:2022.4.23 (星期六)
時間:第一節:2:00pm – 3:00pm / 第二節:4:00pm – 5:00pm
形式:Zoom
導師:STICKYLINE
對象:公眾人士
年齡:不限 (未滿18歲需家長陪同)
名額:每節30人
語言:粵語
費用:費用全免
-----------------------------------
This unknown plant was discovered in a strange dream and out of curiosity, the half-grown seed was therefore brought back to the reality. To see the unseen; to know the unknown.
The participants will join STICKYLINE to use their primary mediums: paper, wood and metal to reconstruct the unknown plants from the Garden of Strange Dreams, as well as adding their favourite aromatic oil to fill the space with a sense of relaxation.
Remarks for Participants:
Application is on first-come, first-served basis.
The workshop will be conducted on Zoom and the meeting details will be shared by email. Participants are required to prepare their own computer or other device with the Zoom Cloud Meetings app to participate.
Each participant will receive a material kit including paper modules, metal wire and a wood block.. The kit will be sent by SF Express, self-pick up only (Self-pick up at SF Store locations, SF Service Partner locations or SF Locker locations). Please make sure to provide correct name, contact mobile number and SF self-pick up point code and address.
Participants are required to prepare a pen, a scissor, a glue and essential oil.
If participants are unable to attend the workshop due to illness or other special circumstances, participants are allowed to transfer their places once.
Date: 2022.4.23 (Saturday)
Time: Session 1: 2:00pm - 3:00pm / Session 2: 4:00pm - 5:00pm
Format: Zoom
Instructor: STICKYLINE
Target Participant: Public
Age: Any age (People under 18 must be accompanied by a parent)
No. of participants: 30 pax per session
Language: Cantonese
Fee: Free of charge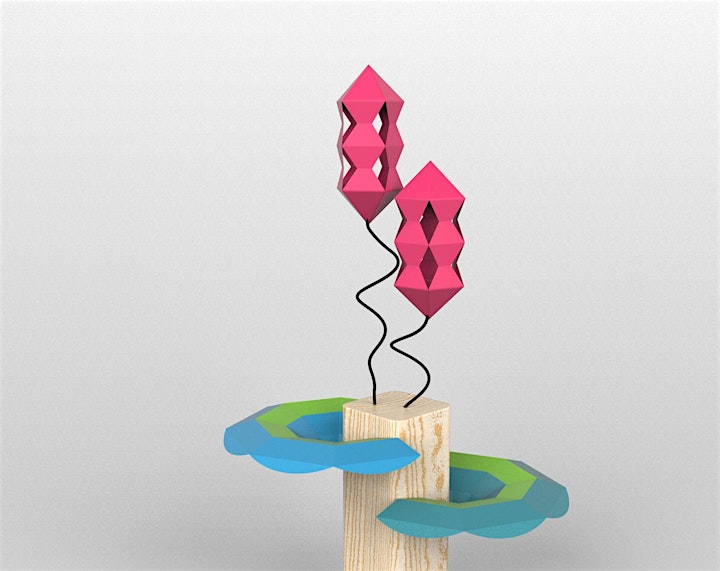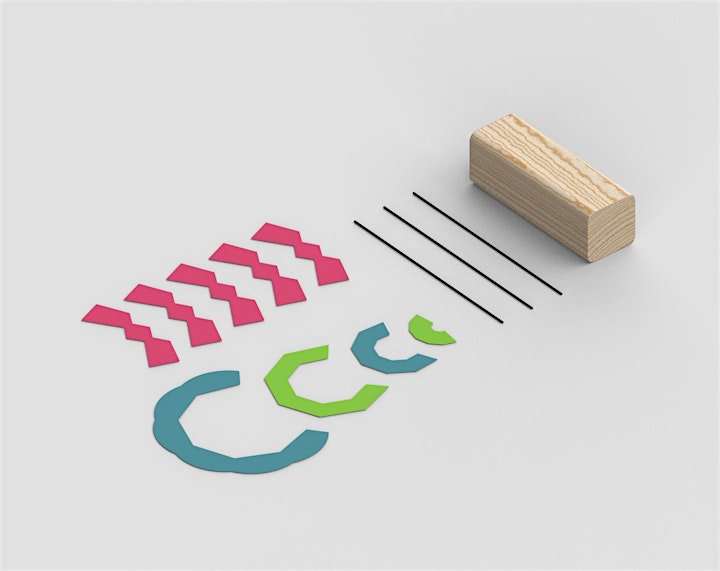 About the Instructor
導師簡介
STICKYLINE
STICKYLINE 是香港著名的創作二人組,由 Mic Leong 和 Soilworm Lai 組成,他們獨特的大型多面體雕特顯了其獨特的創意工程、數學和幾何結構的複雜性。
通過使用紙和金屬作為主要媒介,兩人創造了極簡幾何美學。簡單的形狀,結合動力學、聲音和光技術,以增加其雕塑、藝術裝置、特定地點項目和私人委託中的體驗。
STICKYLINE 成立於 2011 年,客戶範圍從國際品牌 Ralph Lauren、Puma、Givenchy、Mercede-Benz、Leica、Audemars Piguet 到本地 Design Trust、PMQ、Landmark、Lee Gardens 及各收藏家。
STICKYLINE is a prominent Hong Kong-based creative duo comprising Mic Leong and Soilworm Lai whose distinctive, large-scale sculptures of the polyhedra mask the creative engineering, mathematics and geometric structural complexity of its genesis.
By using paper and metal as primary mediums, the duo creates minimalist polygon aesthetics, durability, simplicity in shapes, combined with technologies in kinetic, sound and light to enhance the experience in their sculptures, art installations, site-specific projects and private commissions.
Founded in 2011, STICKYLINE clients range from international brands Ralph Lauren, Puma, Givenchy, Mercede-Benz, Leica, Audemars Piguet to the local Design Trust, PMQ, Landmark, Lee Gardens and collectors.
About Design Spectrum
Design Spectrum is a new initiative by Hong Kong Design Centre (HKDC) to foster a good design culture in the community. Located in a revitalised cluster of Grade 2 historic buildings at 7 Mallory Street, Wan Chai, Design Spectrum features year-round exhibitions, exchanges, design appreciation and other promotion programmes to cultivate a creative atmosphere, while nurturing local creative capital. It serves as a unique public face for HKDC to strengthen linkages with the community and partners locally, in other cities of the Greater Bay Area, ASEAN cities and overseas, and contributes towards creative and cultural tourism.
Lead Sponsor: Create Hong Kong of the Government of the Hong Kong Special Administrative Region (CreateHK)
Disclaimer: The Government of the Hong Kong Special Administrative Region provides funding support to the project only, and does not otherwise take part in the project. Any opinions, findings, conclusions or recommendations expressed in these materials/events (or by members of the project team) are those of the project organizers only and do not reflect the views of the Government of the Hong Kong Special Administrative Region, the Communications and Creative Industries Branch of the Commerce and Economic Development Bureau, Create Hong Kong, the CreateSmart Initiative Secretariat or the CreateSmart Initiative Vetting Committee.
關於設計光譜
設計光譜是香港設計中心(HKDC)推出的全新項目,旨在推動社區培養好設計文化。設計光譜設於灣仔茂蘿街7號的二級歷史活化建築物內,透過舉辦全年展覽、交流、設計賞析及其他推廣項目,營造創新氛圍,同時為社會培育本地創意資本。作為HKDC面向公眾的獨特平台,設計光譜致力加強與來自本地、大灣區其他城市、東盟城市和海外合作伙伴的聯繫,同時推廣創意及文化旅遊。
主要贊助機構:香港特別行政區政府「創意香港」
免責聲明:香港特別行政區政府僅為本項目提供資助,除此之外並無參與項目。在本刊物/活動內(或由項目小組成員)表達的任何意見、研究成果、結論或建議,均不代表香港特別行政區政府、商務及經濟發展局通訊及創意產業科、創意香港、創意智優計劃秘書處或創意智優計劃審核委員會的觀點。
About Hong Kong Design Centre
Hong Kong Design Centre (HKDC) is a non-governmental organisation, and was founded in 2001 as a strategic partner of the HKSAR Government in establishing Hong Kong as an international centre of design excellence in Asia. Our public mission is to promote wider and strategic use of design and design thinking to create business value and improve societal well-being, with the aim of advancing Hong Kong as an international design centre in Greater Bay Area and in Asia.
Learn more about us at www.hkdesigncentre.org
關於香港設計中心
香港設計中心為於2001年成立的非政府機構,擔當香港特別行政區政府的策略伙伴,以推動香港成為亞洲區內享譽國際的設計之都為目標。公共使命是推動社會更廣泛和具策略性地運用設計及設計思維,為業界創造價值及改善社會福祉,旨在推動香港成為大灣區及亞洲區內的國際設計中心。
了解更多:www.hkdesigncentre.org