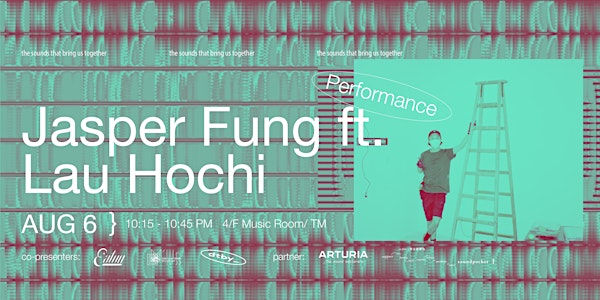 UNHEARD sound and music festival: Jasper Fung ft. Lau Hochi
UNHEARD sound and music festival: Jasper Fung ft. Lau Hochi (live)
When and where
Location
4/F, Tomorrow Maybe 4/F, 380 NATHAN ROAD JORDAN HONG KONG, KOW Hong Kong
About this event
Jasper Fung is an artist-researcher currently based in Hong Kong. His inter-disciplinary practices intertwine with free improvisation, sound studies and media arts.
Fung's approach toward performativity wanders the relationship between the real and the imagined. His use of everyday objects and loudspeakers as an active instrument delve into how multi-sensory experiences are constructed through the penetration of sound in relation to its context. Recently, Fung started practicing a form he reclaimed as "Social patching" by remixing performances with limited apparatus into the cityscape at both public and private spaces.
Lau Hochi is an interdisciplinary artist that creates devices and situations. He tries to create a slower and meditative state through repetition and spaciousness in his works. He is interested in how interfaces organize and pace everyday life.