Understanding More About Values: The Foundation of Culture-Fit
DIOP members can earn 1 CE point with this event. Please register with your full name and HKPS membership number for identification
About this event
As we are now in a fast-changing era, both organizations and employees need to evolve continuously. To survive and drive sustainable growth in such a volatile environment, hiring and retaining employees who are willing to evolve together has become more and more important. Thus, many market-leading organizations have already started to put more emphasis on identifying talents with good culture fit in addition to competency fit.
Substantial research has showed that the fit between one's value and the company culture would drive productivity, retention and engagement. However, the term "value" is quite fuzzy among business leaders, HR professionals and I/O psychologists. "Value" is not only difficult to be clearly defined, but even more difficult to be assessed. We put tremendous effort into gaining a comprehensive understanding of the construct by reviewing literature in the past century across different fields, including Psychology, Sociology and Business.
The talk aims to review constructs, frameworks and models of values, and propose a comprehensive solution to fully understand one's values and drivers that are important in the workplace.
**As a complimentary part of the event, you might complete a psychometric assessment "CAL Value Inventory", a value questionnaire developed by our guest speakers from CAL Talent Solutions Limited. Kindly note that the completion of the assessment is totally voluntary and optional. It may help you to get a better sense of the session content and you would receive a free personal report as a complimentary offer of joining the session. The offer is complimentary and optional, which will not impact your participation to the event. If you are interested in it, please choose "1" at the Add-On part in the registration page.
Speakers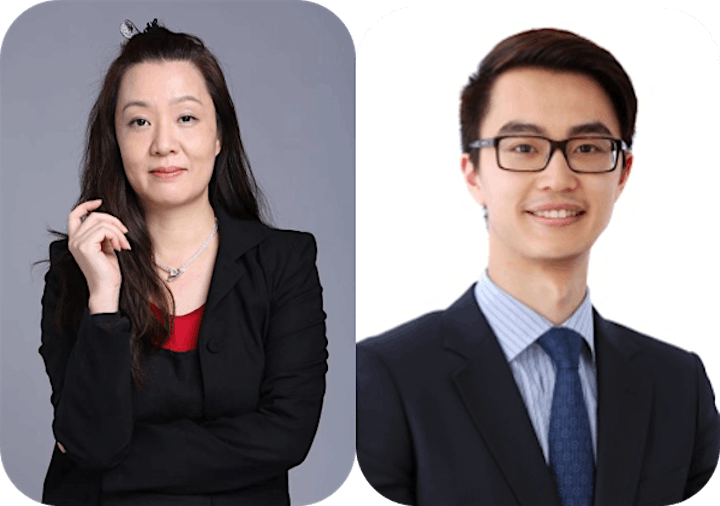 Sarah Chan, PhD - Founding Member & Partner of CAL Talent Solutions Limited
Over 25 years of research and practice experience in personality, values and behaviors
Over 15 publications in world-class research journals and at conferences of American Psychological Association and International Congress of Psychology
Experienced in talent assessment, development consulting and management practice, involved and leaded projects in regions of Europe, America, Middle East and Asia. Provided consulting services for more than 50 Fortune 500 companies
Cooperated with various international consulting companies and research institutions, including Cubiks (now PSI), Heidrick & Struggles, Mobley Group Pacific, PDI (now Korn Ferry), Right Management, RHR International, YSC, the Chinese University of Hong Kong, etc.
Former Head of Talent Assessment at Huawei Headquarters and Former Regional Head and Partner of Mercer China
Adjunct Associate Professor of Psychology at The Chinese University of Hong Kong
Member of American Psychological Association (APA) and The Society for Industrial and Organizational Psychology (SIOP)
PhD in Industrial/Organizational Psychology from the University of Texas
Alexander Ng, MPhil - Product Director of CAL Talent Solutions Limited
Over 10 years of experience in talent assessment and development consulting, provided consulting services for more than 30 Fortune 500 companies. Key projects include enabling business leaders and HR professionals to tackle talent management challenges through objective assessments, designing assessment solutions for better person-job fit/cultural fit and generating actionable insights from high-quality people data
Former Managing Consultant at SHL Asia, responsible for the talent management business in Hong Kong, Macau, Taiwan and Korea
Chartered Psychologist and Associate Fellow of British Psychological Society (BPS)
Registered Psychologist and Associate Fellow of the Hong Kong Psychological Society (HKPS)
MPhil in Industrial-Organizational Psychology from the Chinese University of Hong Kong
Date and time
Location
Refund policy
Organiser of Understanding More About Values: The Foundation of Culture-Fit
The Division of Industrial-Organizational Psychology (DIOP) was established in May 2000 under the Hong Kong Psychological Society (HKPS). We are a professional association that promotes the identity, professional status and recognition of industrial-organizational (I-O) psychologists in Hong Kong.
With our prime focus to further develop members' professional competences in I-O psychology, and to promote the discipline to the public, industry and potential service recipients, DIOP organizes regular events to update all levels of our members, HR practitioners, and the general public the current topics in the field. We collaborate with a wide range of disciplines in our events to discuss the latest emerging trends in the workplace and pick up new insights to thrive in this ever changing world.
If you are hosting an event that you believe would be beneficial to our members or the wider I-O Psychology community, please feel free to get in touch with us at diopsec@gmail.com.
Feel free to follow our social media for the latest industry updates from us: DIOP In Conversation | Facebook | LinkedIn