Description
It will be a night of laughs, education and inspiration.
In this Two-Hour Workshop We will discuss:
1) Understanding Female Pleasure & Our Erotic Power
2) Woman's Menstrual Cycles in a New Light
For some women sex can be experimental, fun, playful, wild, and the ultimate source of her pleasures.
For another woman, sex can be awkward, painful, shameful, uncertain, and obligatory.
In The First Hour We Will Cover:
1) Connecting With Your Sexual Anatomy: Getting to know your fascinating and sometimes mysterious sexul anatomy.

2) The Stages of Arousal: How does your body change when you go through the heightened states of arousal.
3) When is our your body ready For Penetration? Just because we are wet doesn't mean we are ready!

4) Asking For Pleasure: Many of us have no idea how to ask for the type of pleasure we want, but we often expect our lover to know exactly what to do.
The Second Hour We'll Cover:
1) A New Way of looking at your monthly cycle: The joy, ease and balance gained from a life that embraces and aligns with the different phases of a woman's cycle.
2) The Four distinguished phases: Corinne will introduce the four phases highlighting some of the natural powers and challenges of each phase.
3) How To Explore Your Cycle: This will help a woman take her first concrete step to engage more with her cycle, leading her to a greater emotional, physical, mental and spiritual wellbeing.
4) An Invitation to connect with Other Women: Corinne will invite women to speak openly about their cycles. This will foster bonding between women and help them to support each other on the quest of re-connecting with the intelligence and power of our female body.
Ticket Price Includes: Wine, Fun, New Friends and Sharing….
Contact us: If you have any questions (WE love questions) email us:
Christina - Christina@confidentlover.com
Corinne - Corrinne@rawandrich.com
About Corinne: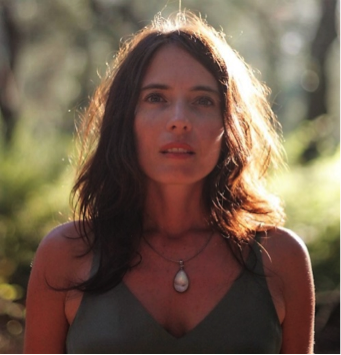 Corinne Konrad Calder is a passionate and devoted Feminine Embodiment Practitioner.
As a Feminine Embodiment Practitioner, she is taking on different roles such as Women's Cycle Educator, Women's Temple Group Leader, Women's Yoga Teacher, Birth Doula and 1-on-1 Women's Coaching.
Over the last 6 years, she's gained a deep understanding of women's cycles, pregnancy and childbirth and how they play out and influence a woman's life and their personal wellbeing.
In her work, Corinne is supporting, helping and teaching women to reconnect with themselves, the feminine and their monthly cycles, so they once again recognize, value and trust the wisdom and intelligence of their female body and their feminine qualities.
Under her guidance, many women have embraced the beauty and power of the feminine and come to enjoy a life of emotional, physical, mental and spiritual wellbeing.
Corinne has completed trainings and studies in all these respective fields with renowned teachers that are often pioneers in their fields.
To know more about Corinne and her work with raw & rich please visit www.rawandrich.com.