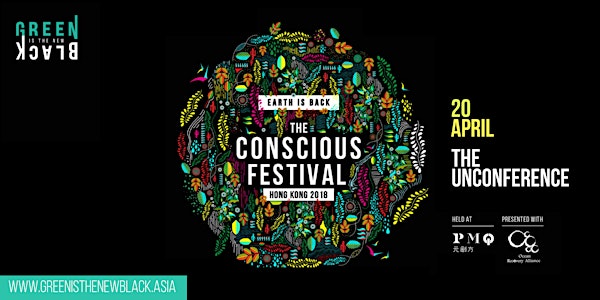 Unconference: Making Business Circular By Green Is The New Black
When and where
Location
PMQ 35 鴨巴甸街號 The Qube Hong Kong, 香港島 Hong Kong
Description
UNCONFERENCE: Making Business Circular is a one-day experience that has been designed to make us think differently, as a platform to openly share successes, challenges, and to be inspired by the next wave of business thinking.
But wait.. what do you mean by circular?!
Normally we take resources from the earth, make something with them and throw them away. This model is outdated and pretty nasty for the planet. Circular thinking is realising that our 'waste' is a resource too and can be put back into the system. Yup, we're talking about sustainability on steroids and new ways of thinking.

Interesting... but is it for me?
This day has been designed to bring together corporates, professionals, entrepreneurs, designers, NGOs, and anyone who is interested in looking at the future of business. There will be 2 x 3-hour sessions packed full of juicy keynotes, panels, workshops, group sharing and forming, broken up by a 'dialogue while you dine' luncheon.
So what are we diving into?
Glad you asked, we've got two deep dives for the day:
Understanding and implementing circularity in business – why it is a good business case, strategies and how to connect everything for a circular system (systems thinking)

Making sustainability and circular economy mainstream – empowering companies and corporates through their communications and financing
There is a lot we can learn from each other especially around circular economy and communicating sustainability. When we prioritise people and the planet, there is money to be made and this is how businesses will survive and thrive! We're looking at circular across the board - fashion, FMCG, F&B, hotels, MNCs, SMEs and so the list goes on.
Speaker highlights include:
David Goldsmith –

A globally-respected consultant, inventor, advisor, speaker, serial entrepreneur, and author, his Project Moon Hut is establishing sustainable life on the moon.

Maxime Pourrat –

A food waste warrior, who if fighting food waste one kitchen at a time, Maxime is the Managing Director at Winnow and a serial social entrepreneur.

Sann Carrière

– A circular economy business designer, strategist and storyteller, Saan champions future thinking and problem solving to redesign business for the future.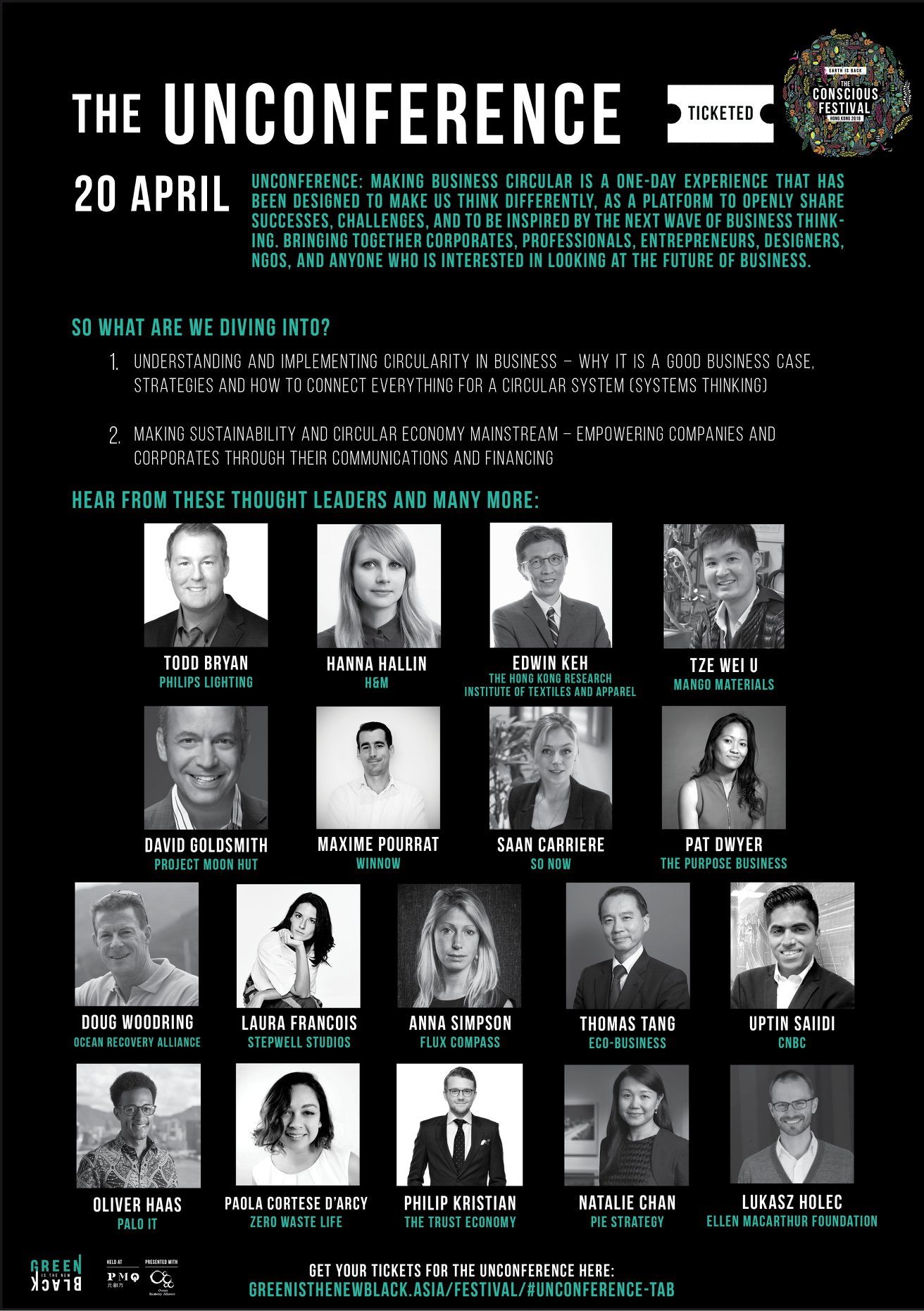 Key takeaways include:
Understanding circular economy
Optimising your value chain by unlocking the power of data to reduce waste
The goods of today as the resources of tomorrow

Disrupting design - making more with less

Priming your work culture for innovation

How to

make sustainability & circularity mainstream through communications
The UNCONFERENCE is the industry day for The Conscious Festival by Green Is The New Black, that is exclusive to the Hong Kong chapter. For more information on what's happening for the rest of the weekend, head here https://greenisthenewblack.asia/festival/.
GET IN TOUCH
Want to get involved? Be a vendor? Sponsor? Volunteer? Join the conscious movement? Send us an email at holla@greenisthenewblack.asia
Psst - If you are a student drop us an email, we have a special discount for you
#LittleGreenSteps to #LiveMoreConsciously