We didn't believe this could happen until Steve made it happen! Juicy with a good crust, we can have this every day!
About this event
*Class Cancellation Policy applies, please refer to the bottom of page
Looking for the perfect vegan roast to wow your family and friends, but don't know where to start?
Why not come along to our class and learn how to rustle up the quintessentially British Wellington!
Originally made with beef fillet and made famous worldwide by Gordan Ramsey, this vegan and gluten-free version is put together with a delicious mushroom, chestnut and caramelised red onion filling, inside a crispy puff pastry shell. You'll also learn how to make the perfect accompaniments to serve with it and make it a true showstopper!
It's the ideal centrepiece to any good vegan roast, whether it's a regular Sunday or a special occasion such as Christmas 🎄. Plus it's such a tasty dish, we even guarantee meat-eaters will love it too!
WHAT WILL YOU LEARN?
- Mushroom & Chestnut Wellington (100% vegan and gluten-free)
- served with a Creamy Mustard Mash & Maple Roasted Root Veggies
- topped with a Caramelised Red Onion Gravy - bit of history about the Great British Sunday Roast
WHAT WILL YOU TAKE HOME?
- Recipes
- Food made in class
WHAT TO BRING?
- 1x Apron
- 1x Pen
- Tupperware container to take back your food
DETAILS
Length of Class: 3 hours
Venue: Room A, 16/F, Yiuga Factory Building, 62 Victoria Road, Kennedy Town
JOIN WITH YOUR HELPER?
With just +100HKD, you can bring along your domestic helper on a work visa. Please inform us once you confirmed your booking, arrangements can be made accordingly. (to observe only)
CLASS CANCELLATION POLICY
We will confirm your seat(s) once all fees are received. Deadline for any cancellation or changes(eg. rescheduling) is 7 days prior to the scheduled date of the event. All fees will become non-refundable after the deadline. Cancellation requests should be made in writing at least 7 days prior to the class for any refund to be processed.
*The policy applies to sign-ups within the 7-day period before the scheduled event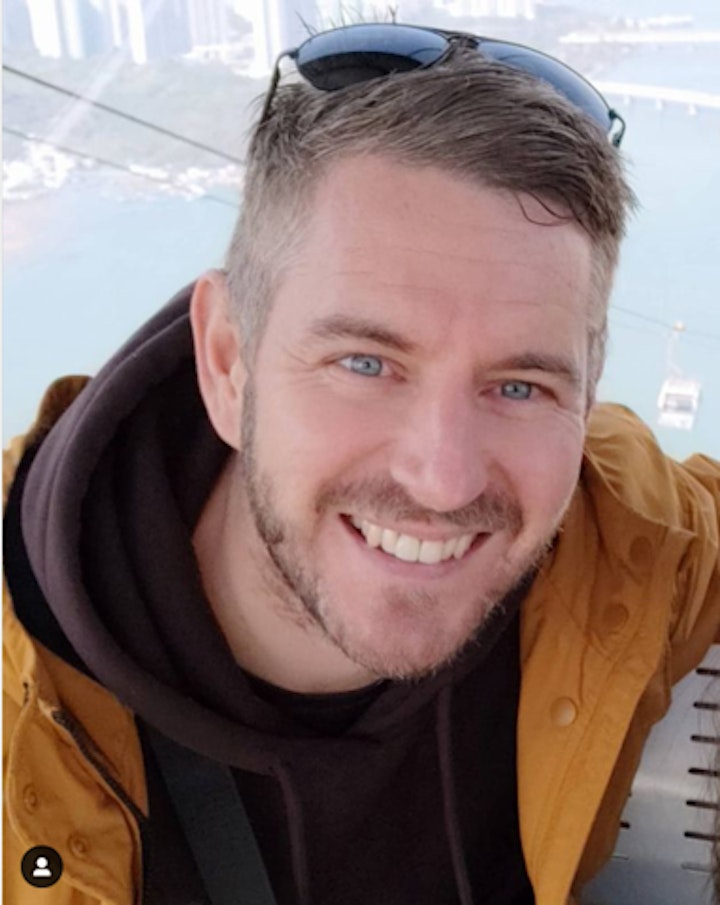 About Steve:
I'm Steve and I am a plant-based chef, recipe developer and trainer working out of Hong Kong. I'm super passionate about cooking delicious food that not only tastes good, but is also healing to our bodies (hence the plant-based and gluten-free angle).
What's the connection with AS?
Ankylosing Spondylitis (also know as Axial Spondyloarthritis), or AS for short, is an autoimmune rheumatic inflammatory disease primarily affecting the spine and sacroiliac joints. It can lead to chronic pain, structural damage and disability. AS affects millions of people around the world, yet it's still a relatively unknown disease and many people are often suffering in silence unbeknown to others ☹️.
When I was actually diagnosed with AS in 2020 (after many years of suffering symptoms such as chronic fatigue, joint pain & stiffness, constant infections and general overall malaise, as well as mental health issues such as anxiety and depression), I felt like my world had come crashing down. Here I was hopefully less than halfway through my life, and the rheumatologist was telling me I had an incurable illness that would require me to take anti-inflammatories and possibly even biologics (drugs that alter your immune system) for the rest of my life.
Feeling heavily saddened by this news, yet determined to find a way out of this nightmare, I set about a year-long journey of intensive research. I'm happy to say with the support of my amazing family & friends and a great naturopathy doctor, whilst I'm not completely free of the pain, I'm starting to see the impact of diet on reversing this condition 🙏
Steve's Instagram: @elgourmetcurativo