About this event
Liberty Sparks Uhuru Con brings together talented individual and professionals from various countries in Africa to exchange ideas, share strategies, and celebrate for promising freer and prosperous future society. The Uhuru Con serves as the foundation of reforms and changes in our community.2021 Uhuru Con is set to educate and motivate the new young generation toward a freer society and help promote the principles that Liberty Sparks is advancing.
Liberty Sparks is proud to announce that our 2021 Uhuru Con, scheduled to take place this November 13, will be a premium physical event for our attendees and partners international.
The one-day Uhuru Con will take place at The University of Dar es Salaam New Library, offering various speakers with our "educate" theme. Registration for the Uhuru Con includes free books, admission to our refreshment and networking session.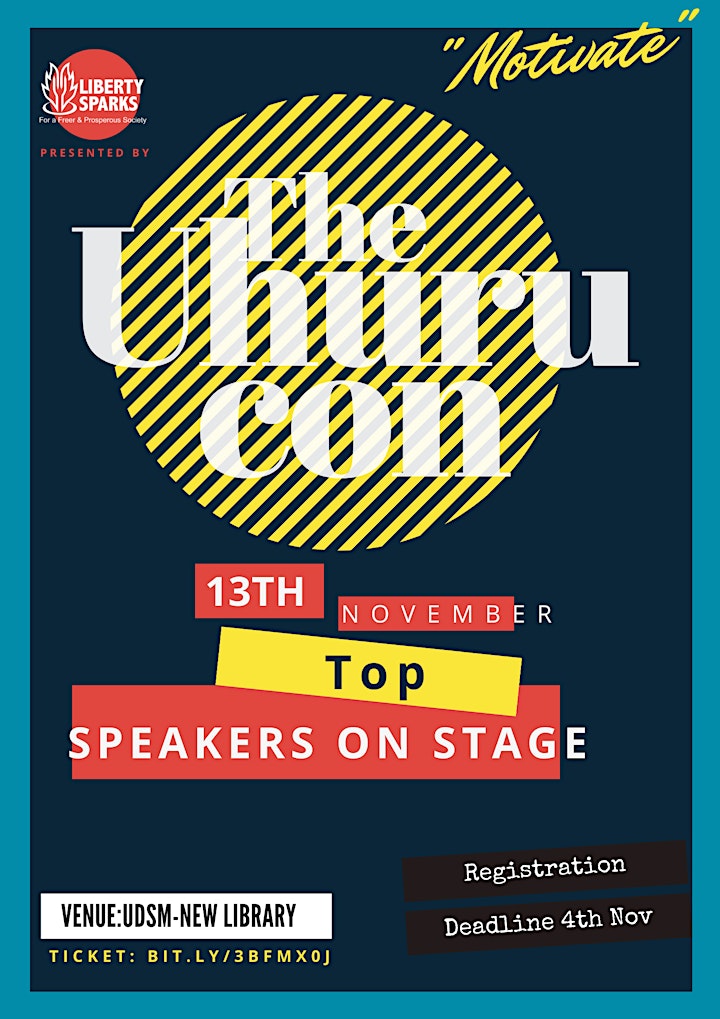 None