'Trash Talks' - Through a Fisheye Lens. Hong Kong's Marine Life Explained
'Trash Talks' is a regular social meetup with guest speakers, part of a wider set of events based around HK Marine & Coastal Conservation
About this event
Join us for our inaugural 'Trash Talk' meetup, which kicks off a series of events including talks, courses, environmental cleanups and initiatives based on marine & coastal conservation in Hong Kong; co -hosted by Yardley Brothers Craft Brewery, Double Haven Brewing, and Sai Kung Scuba
Check below for details of the evening, and the guest speaker
The Talk
'Through the Fisheye Lens' - Hong Kong's Marine Life Explained
Although only covering a tiny fraction of the South China Sea, Hong Kong's waters contain more than 6,000 recorded marine species! Every year scientists & divers add to the list, and even new species to science are being discovered. The summer months predictably turn up very rare reef fish species, and there has already been a slew of remarkable sightings this year. Andy will delve into how Hong Kong's sub-tropical location & varied habitats have led to such a rich biodiversity, and why we see what we do underwater. Andy will also share how overfishing has tragically decimated these animals along this rich coast of Southern China, and the steps critically required to not just save, but to restore & conserve marine life in Hong Kong.
The talk will be very interactive, so bring your burning questions and be prepared to get involved!
The Speaker
Dr. Andy Cornish
Andy leads World Wildlife Fund for Nature's global shark and ray conservation program. A veteran of the Hong Kong Diving community with over 25 years experience, he is also the co-author of 'Reef Fishes of Hong Kong' and an expert in Hong Kong marine life & local ecosystems.
19:00 - 19:50 - Complimentary drinks & nibbles (plus an exclusive tasting of Trashwave - a new beer collaboration between Yardley Brothers & Double Haven!)
19:50 - 20:15 - Introduction / Trashwave Initiative / Upcoming Events
20:15 - 21:30 - 'Through the Fisheye Lens' / Q&A
21:30 - 22:00 - Social chat with the hosts/speaker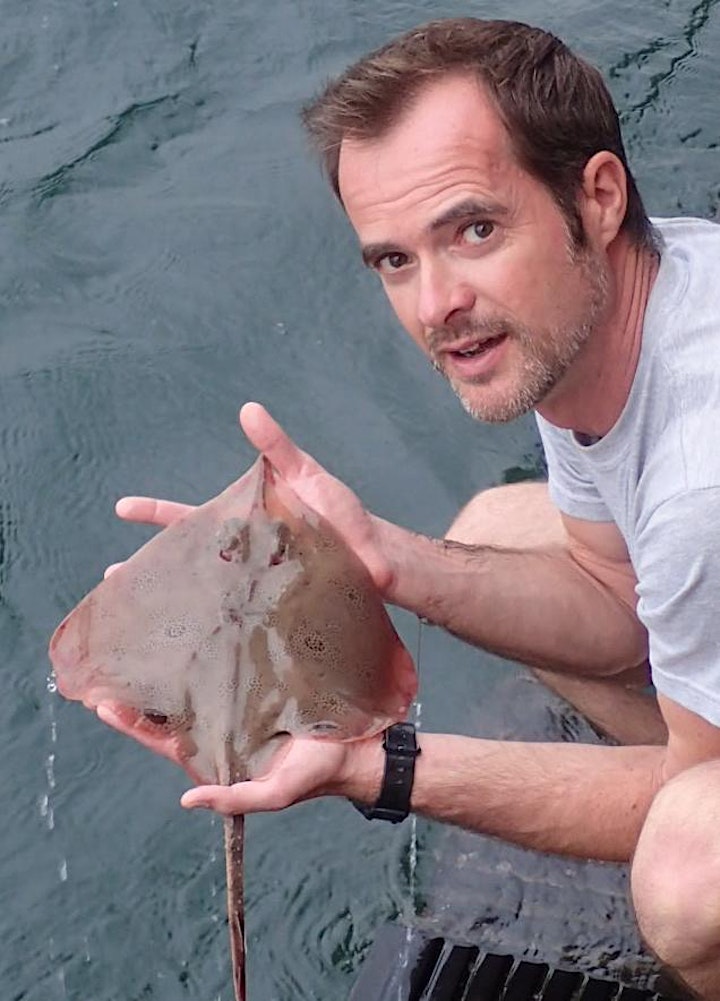 Organiser of 'Trash Talks' - Through a Fisheye Lens. Hong Kong's Marine Life Explained