Transforming Hollywood 5: The Future of Television
Description
UCLA School of Theater, Film and Television
and
USC Annenberg School of Communication &
USC School of Cinematic Arts
present

Transforming Hollywood 5:
The Future of Television
Presented by The Andrew J. Kuehn, Jr. Foundation
Friday, April 4, 2014
James Bridges Theater, UCLA
9:00 am – 7:30 pm
Reception Following

www.transforminghollywood.tft.ucla.edu
This year, the fifth installment of Transmedia, Hollywood has been given a new title—Transforming Hollywood: The Future of Television—to reflect our desire to engage more fully with the radical changes taking place in the American television industry for creators, distributors and audiences.
When future generations of historians write their accounts of the evolution of the American television industry, they will almost certainly point to the 2010s as a moment of dramatic change: we've seen the entry of Netflix, Hulu, Amazon and YouTube as major players shaping the production of original programming, gaining critical praise, courting industry awards, and perhaps, most dramatically, starting to compete in terms of number of subscriptions to the top cable networks. We've seen Kickstarter emerge as an alternative means for "crowdfunding" television content, allowing fans to exert a greater role in shaping the future of their favorite series. We've seen a continued growth in the number of independent producers creating and distributing their content through the web. And with these other changes, we are seeing the industry and academia struggle to develop new insights into what it means to consume television content in this connected and yet dispersed marketplace.
This conference will bring together key creative and corporate decision-makers who are shaping these changes and academics who have been trying to place these shifts in their larger historical and cultural contexts. What does all of this mean for those of us who are making or watching television?
Media Sponsor: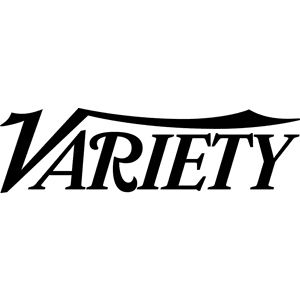 9:00—9:10 am: Welcome and Opening Remarks – Denise Mann & Henry Jenkins
9:10—11:00 am: Panel 1: Virtual Entrepreneurs—Creators Who are Reinventing TV for the Digital Future
11:10 am—1:00 pm: Panel 2: The Programmers of the Future in an Era of Cord-Cutters and Cord-Nevers
1:00—2:00 pm: Lunch Break (Lunch options available on campus)
2:00—3:50 pm: Panel 3: Second Screens, Connected Viewing, Crowd-funding, and Social Media: Re-imagining Television Consumption
4:00—6:15 pm: Panel 4: Indie TV: Where Creators and Fans Pilot New Shows
6:30—7:15 pm: Panel 5: In Conversation with Orlando Jones: Fans and the Future
7:30-9 pm: Reception
For a complete schedule and list of participants, please visit: www.transforminghollywood.tft.ucla.edu.
Please also check out:
USC Annenberg School for Communication and Journalism presents:
Geek Speaks:
The Women Who Make Television
Thu, April 3, 2014, 4:00pm - 7:30pm
In 1973, American Public Television aired The Men Who Make the Movies, which showcased authorship in the Hollywood studio era through indepth interviews between Richard Schickel and such directors as Howard Hawks, Frank Capra, John Ford, and Alfred Hitchcock. The event's title pays tribute to this transformative series, but also stresses the needs to push beyond its focus on masculine creativity. As we look back on a year plus of developments which have transformed television as a medium, yhis conference seeks to showcase a range of highly creative women who are now working the American television industry as creators, executive producers, head writers, and showrunners, women who now exert some degree of creative control over what we watch on television. These women represent a broad range of different forms of television programing, including sitcoms, dramas, and fantasy/science fiction programs, and have worked for both Broadcast and cable networks. Women still face an uphill struggle to gain entry into the television industry, yet these women have shattered through the glass ceiling and can now stand as role-models for the next generation of women and men who want to change what kinds of stories television tells and what kinds of audiences it addresses.
Across two sessions, we will be talking with these women about their careers, their creative visions, and the medium through which they work, along the way seeking to provide insights into the current state and future potentials of American television.
The first session, Creative Process, (4-5:30 p.m.) explores their paths into the industry, their relationships to their mentors and creative partners, and the changing contexts in which television is produced, distributed, and viewed.
The second session, Creative Products, (6-7:30 p.m.) deals with the content of their programs, their relationship to their genres, issues of representation, and their perceptions of the audiences for their work.
Confirmed Panelists:
Creative Process (4-5:30 p.m.)
Erin Reilly (Moderator)

Kim Moses

Alexa Junge

Nell Scovell

Felicia Henderson

Julie Plec
Creative Products, (6-7:30 p.m.)
Francesca Marie Smith (Moderator)

Winnie Holtzman

Robin Schiff

Jenny Bicks
To RSVP free, go to: http://rsvp.uscannenberg.org/rsvp-page/geek-speaks-women-who-make-tv
Organizer of Transforming Hollywood 5: The Future of Television