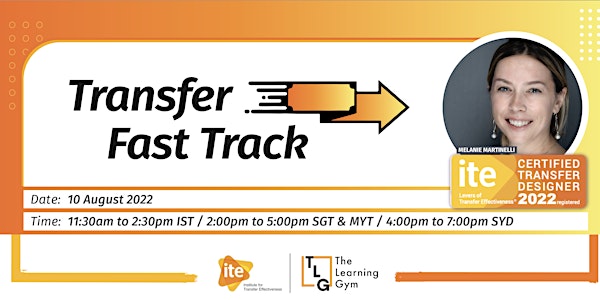 Transfer Fast Track
The fastest and easiest way to even more effective training
Refund Policy
Contact the organizer to request a refund.
About this event
Your Goal and Aspiration
You and your team want sound answers to the following questions:
How can we quickly make our training & development programmes even more effective?
What does transfer success depend on?
How can we get our internal and external stakeholders on board to make more transfer happen?
Which transfer quick-win tools can we use in our company as early as tomorrow?
and you want answers that are research-based, practically proven and easy to implement.
About the Program
After only 3h live online session, you and your team will be able to say...
We know, what transfer success depends on and how we can systematically manage it.
We have more than 50 best practice tool ideas that we can use to increase the effectiveness of our training programs.
We have a great method to easily win over our internal and external stakeholders to commit to transfer tools.
We can immediately start making our development programs even more effective.
What you get as part of the program
3h Live Online Session with other transfer pioneers from across the globe
Personal Transfer Fast Track Kit
The book "What Makes Training Really Work"
50 best-practice tool ideas for your next training
The 12 Levers of Transfer Effectiveness Card Set
48h Demo Access to the Online Transfer Toolbox
Transfer News as implementation companion
Testimonials
André Hachfeld from KONE AG recently said after the Fast Track:
"The Transfer Fast Track really blew me away. We have always been creative, but thanks to the workshop we are bubbling over with ideas! Chapeau!"
Wolfgang Auer (Raiffeisen Bank) said:
"Very rarely do seminars, training, and workshops happen where you walk out, and you don't realize what a great thing has happened to you. They "do something mysterious to you", and they do it in a lasting and magical way. This was such a training. Thank you for that!"
About Institute For Transfer Effectiveness
https://www.transfereffectiveness.com/about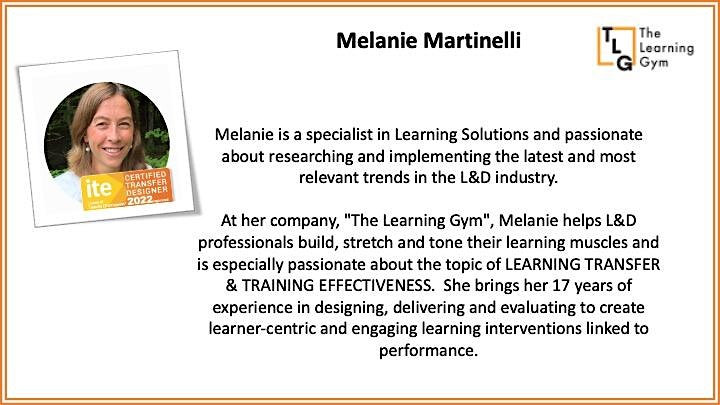 For more information, write to info@thelearninggym.co