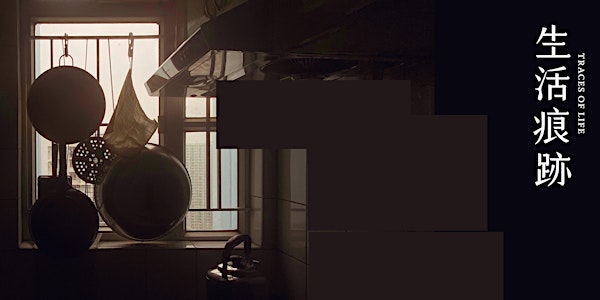 《生活痕跡》展覽 Traces of life Exhibition
HKDI 信息設計學生,聯同特邀設計師、老師、其他學系及海外的學生、合共46位創作人,以自己的家為創作題材,用第一身的經驗和感受,以平面,錄像及立體裝置創作的展示方式,分享他們在生活上的一道道痕跡。
When and where
Location
香港知專設計學院 Hong Kong Design Institute 3 King Ling Road 香港新界將軍澳景嶺路3號 Tiu Keng Leng, Tseung Kwan O, NT Hong Kong
About this event
家,充滿著生活痕跡,細看每個角落,留下不一樣的痕跡,而每道痕跡,都在記錄著我們生活上的點點滴滴。
信息設計學生,聯同特邀設計師、老師、其他學系及海外的學生、合共46位創作人,以自己的家為創作題材,用第一身的經驗和感受,以平面,錄像及立體裝置創作的展示方式,分享他們在生活上的一道道痕跡。
Traces of Life is an exhibition about Homes full of stories, memories, and emotions. Tutors and students from the Department of Communication Design at Hong Kong Design Institute, together with invited designers and artists through observing and documenting the traces of life, reconstruct their familiar surroundings into various creative pieces.
10.03-15.04.2021
opening hours: 10:00-20:00
香港知專設計學院
香港新界將軍澳調景嶺景嶺路3號
港鐵調景嶺站A2出口
Hong Kong Design Institute
3 King Ling Road, Tseung Kwan O, N.T. HK
https://instagram.com/traces_of.life_?igshid=tgsyfor2jc4k
.
入場注意事項
我們將加強 HKDI Foyer A001及校園設施清潔,並為洗手間、升降機、扶手電梯、樓梯扶手、按鍵及公用區域作定時消毒,展覽館將提供消毒地墊及酒精搓手液,並於每節參觀時段之間閉館進行清潔。
為保障每個人的健康,我們限制每日入場人次,入場前請於香港知專設計學院閘口出示電子預約紀錄。 每次交易可登記最多十張門票。
進入本館人士須填寫健康申報表。
進入本館人士須接受體溫測量,若有發燒徵狀(等如或高於37.5°C),請勿進入HKDI Foyer A001。
進入本館人士須使用酒精搓手液。常洗手,避免觸摸面部。
進入本館人士須佩戴自備口罩。
欣賞展覽同時請保持社交距離。
十二歲以下之小童須 由成人陪同入場。
HKDI Foyer A001會檢視情況,需要時將調整有關預防措施。如有查詢,請瀏覽網頁 www.hkdi.edu.hk。
Special Precautionary Measures
The hygiene of the facilities will be strengthened. Regular disinfection of toilets, lifts, escalators, railings, buttons, and all public areas of the campus will be arranged. Sanitising mats and alcohol hand sanitisers will be provided. Enhanced cleansing in between sessions will be conducted.
For everyone's health and safety, capacity is limited, and an advance timed ticket is required for visitors. Reserve online and present your e-ticket at the entrance of the Hong Kong Design Institute (HKDI). Maximum 10 tickets per registration.
A health declaration form must be completed and submitted at the entrance.
Visitors are subject to a temperature check before admission. Visitors with fever symptoms (≥ 37.5°C) will not be admitted.
Use our free hand sanitiser before admission, wash your hands frequently, and avoid touching your face.
Staff and visitors will need to wear their own masks in the gallery.
Enjoy the exhibition and maintain social distancing throughout the gallery.
Children aged under 12 must be accompanied by an adult.
HKDI will review the situation and adjust relevant preventive measures as and when necessary. For more updated information, please go to www.hkdi.edu.hk