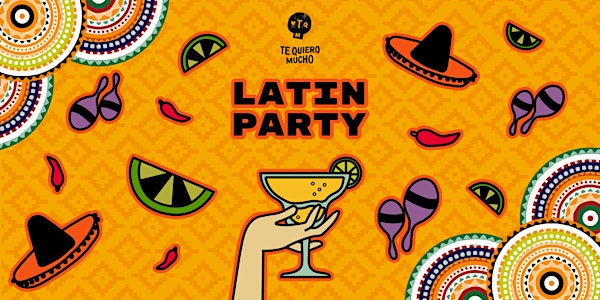 TQM Latin Party
It's time to let your inner Latina out and get a little loca!
When and where
Location
Te Quiero Mucho 2/F, The Sheung Wan by Ovolo 286 Queen's Road Central Sheung Wan, HKI Hong Kong
About this event
¡Ay, caramba! You won't believe what we have in store for you. The team at Te Quiero Mucho are throwing the biggest, baddest Latin party in Hong Kong (but don't worry, you don't have to be Latino to come join in on the fun)! Featuring a live DJ, come for a night of partying, dancing, singing, drinking, and eating.
What: Latin Party
Date: 4 December, 2021
Ticket types:
Feast & Fiesta
Inclusive of a 4-course dinner and 4 hours free-flow
HKD$900
8pm till late
Fiesta
Inclusive of 2 hours free-flow and snacks
HKD$400
10pm till late
Location: Te Quiero Mucho, 286 Queen's Road Central
Dinner Menu
Caldo de Camaron
Shrimp broth, guajillo and ancho chilli, onion, coriander, lime
Panuchos de Cochinita Pibil
Yucatan style homemade tortilla stuffed with beans and topped with pork pibil, pickled onion, and habanero chilli
Chile Relleno de Mariscos
Mexican chile poblano stuffed with seafood, chipotle sauce, pickled zucchini, roasted pineapple, and fresh coconut
Buñuelos de Rodilla
Traditional Mexican fritters, guava & sugar cane syrup, cinnamon
Snack Menu
Mini Quesadillas
Mini Mushroom Tostadas
Mini Chicken Flautas
Mini Lamb Flautas
Mini Elotes Preparados
Pastel Imposible