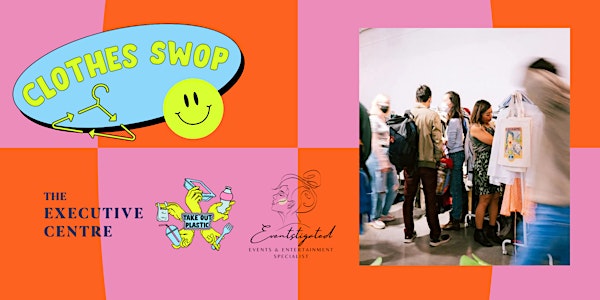 TOP SWOP| Weekend Long Secondhand Clothing Exchange
Take Out Plastic joins forces with Eventstigated and The Executive Centre to bring you another TOP SWOP!
When and where
Location
The Executive Centre - 28 Stanely Street | Private Offices, Coworking, and Meeting and Event Spaces 28 Stanley Street Level 2 Central, HKI Hong Kong
About this event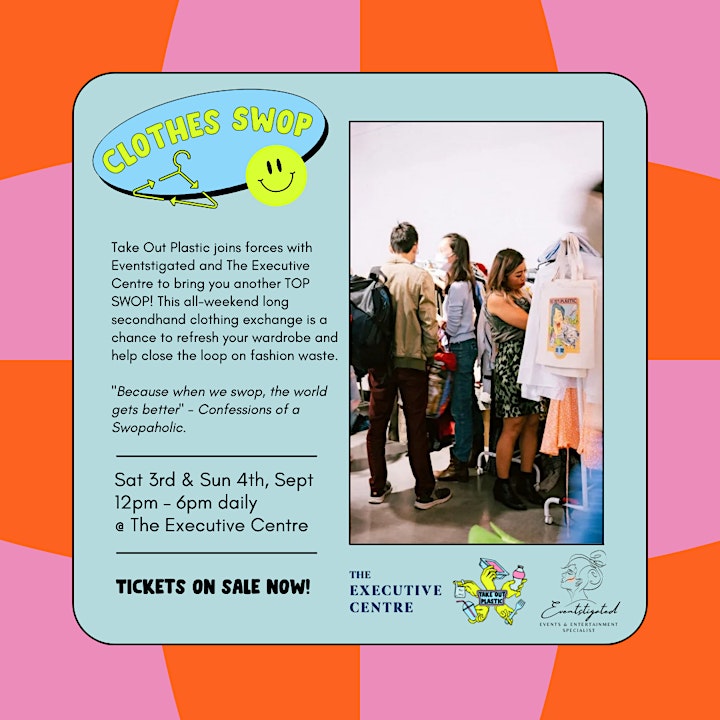 "Because when we swop, the world gets better" - Confessions of a Swopaholic.
Take Out Plastic joins forces with Eventstigated and The Executive Centre to bring you another TOP SWOP! This all-weekend long secondhand clothing exchange is a chance to refresh your wardrobe and help close the loop on fashion waste.
This event is for everyone, no matter your shape, size or gender there will be something for you! Register now and join us for a swopping spree.
Time-slots are to help with flow of clothes arriving - if you can't make the time you booked that is okay, just arrive when you can.
SWOPPING STEPS:
Clean out your wardrobe, including clothes, shoes, hats and bags.
Bring up to 10 items to exchange at the event.
We will assess the quality and give you tokens for the items we accept to swap.
You'll receive 1 token per eligible item.
Any rejected items you can keep. Or, we can donate on your behalf to the Refugee Union.
Browse items to take home, you can take home as many items as you have tokens.
QUALITY STANDARDS:
For the swop we'll only accept quality items in excellent condition, just think is this good enough to give a friend?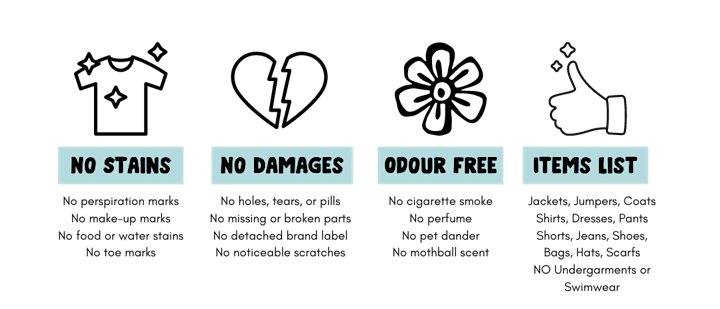 The Facts
According to the HK Environmental Protection Department, on average, more than 340 tonnes of discarded clothes and textiles are landfilled daily, which is equivalent to approximately 700,000 sweaters. It is also estimated that 4/10 Hongkongers have thrown clothes away after having only worn them once. Such habits are key factors that contribute to the city's growing levels of waste. *facts from@thebillieupcycling
The TOP Commitment
Take Out Plastic is passionate about reducing, reusing and refusing plastic! Our community will do anything to protect the planet and help decrease plastic and unnecessary waste in Hong Kong's landfills. With fashion being a key contributor to growing landfills the idea popped up for us to run a clothing swap (or swop!).