Tips, tricks and traps - Lessons from a career in consulting in Hong Kong
Description
In an interactive session, Dr Tim Carey and Henry Chamberlain will talk about their lessons learned from the careers that have included both academic and consulting roles, as well as a wide spread of international exposure. Some aspects that will be discussed include handling clients, dealing with ethical issues and managing ever-changing relationships in the 'village' of the I/O Hong Kong circle. They will also discuss the changes in I/O Psychology over the years and a vision for the future of the field in Hong Kong and globally. As this will be interactive, audience participation is very welcome – bring your thoughts and questions! This session will be moderated by Dr Austin Tay.
Panel Speakers

Dr Tim Carey has been a Professional Consultant and lecturer for the Psychology Department at the Chinese University of Hong Kong for the last fourteen years. There he teaches I/O principles to graduate and undergraduate students and places interns in businesses across Hong Kong. In addition, he has, for the last 18 years, consulted with multi-national companies in Hong Kong, Europe, the Middle East and North America, first as the Director of Consulting Services for Personnel Decisions International (now Korn Ferry) and more recently as a Principal at atrain (Hong Kong) Ltd. His expertise spans assessment centers, coaching and training. Tim has lived in Hong Kong for the past 18 years. He received his M.A. and PhD at the University of South Florida in the United States. He was also a former Chair of DIOP.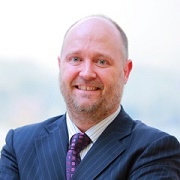 Henry Chamberlain is an internationally experienced industrial psychologist and executive coach. In his 25-year-long career, he has a proven track record of successfully transforming CEOs and senior executives across Asia, Africa, Europe, the U.S. and Australia. With his psychology training, maturity and credibility, Henry ensures added depth and understanding through the use of cutting-edge individual, team and organizational assessments, thus making him perfectly suited for engaging with senior executives and boards. Henry studied in South Africa and holds a Master's degree in Industrial Psychology from the University of Johannesburg. He is also a Fellow and two-time former President of HKPS.
Moderator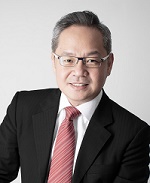 Dr Austin Aloysius Tay is a UK Chartered Scientist, UK Chartered and HK Registered Industrial Organisational Psychologist with 26 years of working experience across various specialisations including C-Level executive assessments, executive coaching, career management and outplacement, volume psychological assessment, training, project management, sales and marketing, business development and operations. Austin has a PhD in Organizational Psychology with Birkbeck College, University of London. He is an Executive Member and Chair-Elect of the DIOP as well as the President-Elect and PR Officer of the HKPS.