Description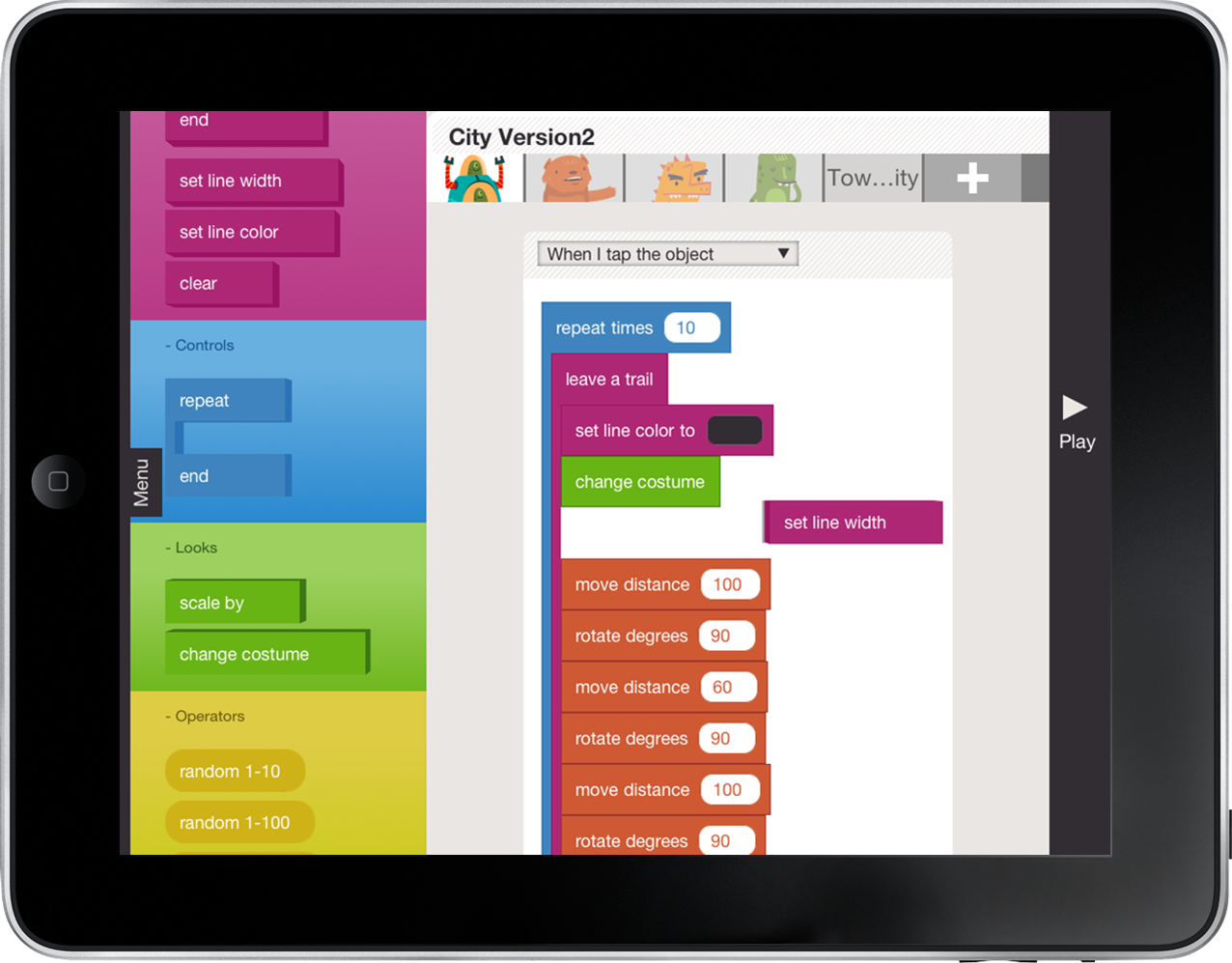 This course is designed for young children not yet familiar with the computer to have some programming fun with Hopscotch, an iPad app that allows kids to create animations, stories, and games with easy-to-use blocks, color-coded functions and quirky characters that are particularly appealing to 6+ years old kids.
Students practice giving commands to the characters, exploring programming and mathematical concepts and enjoying creating interactive artwork in the process.
TOPICS COVERED:
Understanding Characters as objects

Program simple animations that change how characters look and move

Explore key programming concepts including events, variables, loops and conditionals

Explore key mathematical concepts including angles, 2D coordinates and random numbers

Program animations and games to experiment the effects of the concepts learned

Class Duration: 120 minutes per class

Class Size: 4 - 8 students

Suitable Age: 6 - 8

Location: 3/F Hollywood Centre, 233 Hollywood Road, Sheung Wan

8 : 1 Ratio Guarantee

Personalized Learning

Hands-on Project Based Learning

Follow on Curriculum for Immersed Learning

Shaping Future Creators
First Code Academy is a leading education institute that teaches kids coding courses and develop curriculum for K-12 students to learn not just coding skills, but computational thinking. Our goal is to empower children and teenagers to become creative leaders in the digital era, for their future career and for driving social change.