香港製將與 theDesk合辦 "Made in Home Kong" 工藝展, 展覽集合了超過30個本地手工藝單位的作品,每件工藝品都蘊藏本地工藝藝術的價值與文化。籍著展覽,一起支持本地創作,共同感受一個有溫度的家。
About this event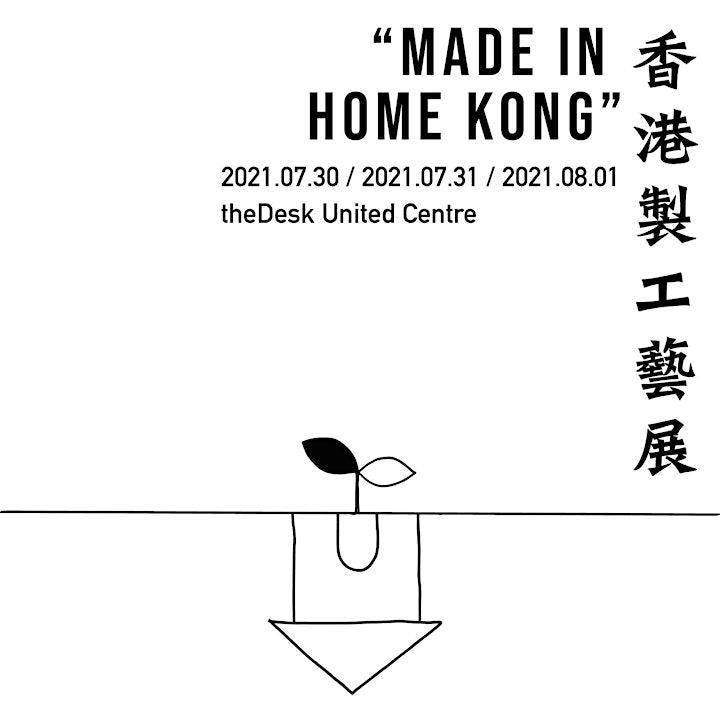 每人賦予「家」的意義都有不同。
有人認為有瓦遮頭便是一個家,
有人認為有家人才稱得上一個「家」,
但實際上家可以很簡單,只要有自己存在過的「痕跡」,就是家。
單是一件放置的家具、擺設、吃過的食物都可以成為所謂的痕跡。
而每道痕跡,都可以「香港製」。
細想一下,家中有甚麼物品是香港製造?
對你而言,Made in Hong Kong又有甚麼意義?
我們這班香港人比誰都更清楚香港的價值與文化,
比誰都更有義務守護「香港製」。
香港製將與 theDesk合辦 "Made in Home Kong" 工藝展,
展覽集合了超過30個本地手工藝單位的作品,每件工藝品都蘊藏本地工藝藝術的價值與文化。
籍著展覽,一起支持本地創作,共同感受一個有溫度的家。
香港製 及 theDesk 誠意邀請你來參觀這一個香港展的家。
請先以此表格登記以便安排 :) 到時見!
We, Home Kong Jai & theDesk sincerely invite you to visit our "Home Kong".
Kindly fill out the registration form before visiting, see you there :)
展覽日期及時間:
7月30日 (星期五) 14:00-20:00
7月31日 (星期六) 12:00-20:00
8月1日 (星期日) 12:00-20:00
地點:香港金鐘金鐘道95號統一中心5樓theDesk
Organiser of 「theDesk x 香港製」"Made in Home Kong"工藝展
Presented by: 
As a pioneer in Hong Kong's co-working space scene, theDesk focuses on creating an "inclusive community" by connecting its members and neighbouring businesses for closer collaboration in an increasingly shared economy. With the rise of new disruptive businesses and mindset change on how businesses are run, our founding principles of Flexibility, Productivity and Community enable us to find innovative ways to help our members grow and fulfil their ambitions.
theDesk believes businesses today can only succeed from cross pollination of ideas and close partnerships. Our team strives to facilitate this collaborative environment by always keeping our members' needs at the heart of everything we do. Our multiple locations totalling 64,000 square feet* allow us to provide the necessary means for our members to concentrate on their goals and prepare for the future.
For more information, please visit www.thedesk.com.hk.