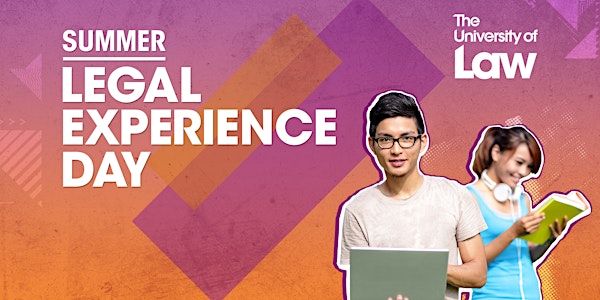 The University of Law Summer Legal Experience Day
免費參加 8月13日暑期法律體驗日 Join us at our ULaw Hong Kong Summer Legal Experience Day on 13 Aug
When and where
Location
HKMA Admiralty 14/F, Fairmont House 8 Cotton Tree Drive Admiralty, HKI Hong Kong
About this event
為了迎合暑假的來臨,我們將於8月13日(六)舉辦暑假法律體驗日。主題將圍繞著娛樂行業及藝人有機會會面臨的法律問題,從而讓學生能夠了解律師的工作與生活。我們的導師亦會舉辦互動研討會,學生將有機會與來自香港、英國及美國的律師或法律專業人士會面。
日期:2022年8月13日(星期六)
時間:14:00-17:00
地點:香港管理專業協會九龍尖沙咀麼地道75號南洋中心第二座3樓
名額有限,額滿即止。把握機會與我們的專家互動,立即填寫以下表格或電郵至StudyHK@law.ac.uk留位。每位成功登記者我們將會贈送獨家的禮物包乙份。
Join our Summer Legal Experience Day to understand about the work and life of lawyers. With the arrival of summer and the return of entertainment concerts, students may wish to find out more about some of the law behind these entertainment events and the celebrities that are part of them. There will be interactive workshops delivered by our tutors and students will have an opportunity to meet our lawyers and legal professionals from Hong Kong, England and Wales and the United States.
Date: 13 August 2022 (Saturday)
Time: 14:00-17:00
Venue: HKMA, 3/F, Tower 2, South Seas Centre, 75 Mody Road, Tsim Sha Tsui East, Kowloon
Free of charge with limited spots available. Don't miss this valuable opportunity and sign up now by filling in the form below or RSVP to StudyHK@law.ac.uk to reserve your space today. Each guest who has successfully registered will be offered one set of exclusive goody bag on the day.