Description
Join us for a lively morning of debate with panel discussions about the teaching and learning of Chinese in Hong Kong Schools. We have invited representatives from schools, as well as academics.
Almost all children spend 30 minutes to an hour almost every single school day in a Chinese lesson throughout preschool and primary school. This appears to align with many parents' wishes for their children to be fluent in Putonghua and literate in reading and writing Chinese. Yet, parents ask what are children really learning? How are they assessed? Will they achieve full fluency? Full literacy?
Our experts will discuss how the Chinese program is delivered, how it is valued and integrated into the wider curriculum in their respective schools and offer tips to parents.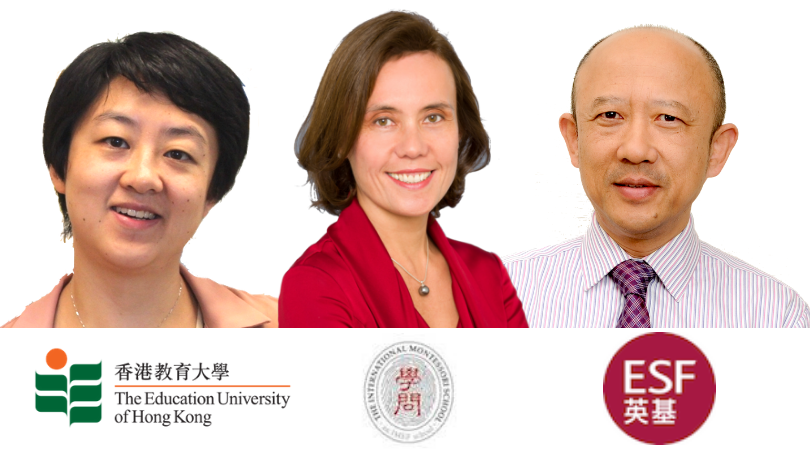 AGENDA
10 am - 10:30 am : Registration
10:30 am – 11:15 am : Panel Discussion
11:15 am – 11:30 am : Q&A
11:30 am – 12:00 pm : Closing & Networking
CONFIRMED SPEAKERS
Huiling Yu | ESF Teaching & Learning Adviser, Chinese
The Teaching & Learning Adviser for Chinese in the English Schools Foundation and previously Head of Chinese at Renaissance College; an IB through-train ESF school.
Huiling has taught in local and international schools in mainland China, Hong Kong and Australia. He is an IB Examiner, School Authorisation Consultant and visiting Team Leader and Workshop Leader. Huiling is a published author of study guides for IBDP Chinese A Language and Literature and Chinese B.
Karin Ann | Co-Founder and Principal, International Montessori School
Karin Ann is IMS' Co-Founder and Principal. She is a native of Hong Kong who grew up in a bilingual Eurasian family with a strong educational bent; her grandfather wrote a series of books about learning Chinese characters. As a result, Karin had an interest in education from an early age.
In 2001 she and Anne Sawyer co-founded IMS and began introducing children to the Chinese language using the multi-sensory Montessori approach to learning. IMS is now considered one of the world's leading Montessori bilingual programs for kindergarten and primary children
Prior to establishing IMS, Karin was Vice President at Deutsche Bank, in charge of risk management and capital financing for companies in the Greater China region.
Karin holds Bachelor and Master's Degrees in Engineering Economic Systems from Stanford University. She is also Registered Teacher for Early Childhood Education in Hong Kong. A TEDx speaker, Karin was awarded the Entrepreneur of the Year award in 2015 by the American Chamber of Commerce.
Dr. Hu Xinyun, Annie | Department of Early Childhood Education, The Education University of Hong Kong
Dr. Annie Hu has over 10 years' experience in supporting children's Mandarin learning in multimodal methods. After stints as a Chinese teacher in Beijing and Belgium, she moved into The Hong Kong Institution of Education (as it was then) in 2006. Since then, she has supported schools to design innovative Mandarin curricula and published widely.