Multiple Dates
The Science of the Art of Coaching, Applied Neuroscience for Coaches. Desi...
Description

Through Applied Neuroscience, Coaching as a profession has, over the next decade, an opportunity to occupy the high ground in organisations with regard to an understanding of why and how human beings can give of their best: and to be instrumental in making that best apparent.
---
Brain-Based Coaching......
A 10 month blended learning programme which synthesises the principles of coaching with the newly emerging neurosciences.
Through the 'Science of the Art of Coaching', Dr. Paul Brown invites us to explore:

How the brain works;

How energy is created and directed;

The emotional bases of motivation;

How the interpersonal neurobiology of the coaching encounter can be managed in pursuit of coaching goals;

The neurobiological bases of stress and how stress can be managed epigenetically through perceptual shifts and awareness.
This innovative programme is grounded in empirical science and has at its core the practical application of a framework (Neurobehavioural Modelling, NBM) that has been published by McGraw-Hill / Open University Press under the joint authorship of Professor P T Brown and Virginia Brown.
This will enable you as a Coach, to safely and systematically start to use current knowledge about modern neuroscience to inform and underpin your coaching practice and conversations.
Over the past four years, seven cohorts including over 100 Alumni have completed the programme across London, Ireland and Singapore.
Who can join?
The course was originally designed for experienced Coaches. However previous cohorts have included HR and Talent Professionals, Psychologists, Senior Leaders and CEOs with a special interest in applying knowledge from the fields of Coaching and Neuroscience to build a coaching culture in their organisations
---
Learning Outcomes and Topics
1. To gain a working understanding of the brain and how it controls behaviour through its cognitive and emotional mechanisms.
2. To apply this in the context of executive coaching and in the development of the Coach's repertoire of available skills and knowledge.
Specifically:

The brain and how (we think) it works
The mind and how it (probably) works
Emotion as the mainspring of all action
A simple introduction to neurochemistry
Regulation and the development of the Self
Attachment theory
Life patterns that resonate through the executive life
Dealing with stress and personal distress
Using knowledge about the brain within the framework of Neurobehavioural Modelling (NBM)

3. Understanding how to enquire into the biographical basis of current life behaviour and being able to work out how patterns formed from earlier experience go on resonating in adult life at work.
4. Beginning to understand the brain as both the organ of relationship and as the central controller of the way energy is applied to everything in life, including but not limited to executive performance.
---
How is the programme delivered?

A blend of 8 face-to-face teaching days and monthly webinars spread over a 10 month period using case material for discussion from a brain-based point of view.

Front-loaded with knowledge, the programme becomes increasingly experiential, and ends with tackling some of the more difficult stress-related circumstances of the senior executive life.
---
Face-to-Face Teaching Dates:
13 -14 October 2017
1 - 2 December 2017
13 - 14 April 2018
8 - 9 June 2018
Time: 9:00am - 5:00pm
Venue:
The face-to-face teaching days will be held at
The COLLAB - 20/F OfficePlus @Sheung Wan, 93-103 Wing Lok Street, Sheung Wan,
Hong Kong
---
Award on Completion and Continuous Education Points
Endorsed by the Association for Coaching. Certificates with 78 CPD points are awarded on successful completion of the course.
ICF CCE - 41.5 Core Competencies & 25.75 Resource Development units.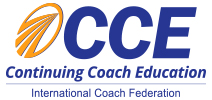 ---
Dr Paul Brown Biography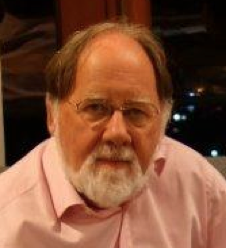 Dr Paul Brown is Faculty Professor, Organizational Neuroscience, Monarch Business School Switzerland; Chairman, the International Business Group, Ho Chi Minh City and attached to the Department of Science and Technology Energy Conservation Centre, HCMC; External Advisor, International Energy Research Centre, the Tyndall National Institute, University of Cork, Ireland; International Chairman of the Vietnam Consulting Group, Ho Chi Minh City; International Director of SIRTailors, HCMC, and Chairman of Global Leaders, Vietnam. He teaches as a guest lecturer at the Fulbright Economics Teaching Program in HCMC; and has taught annually at the UK's Royal College of Defence Studies for twenty-five years. He has a long-standing professional advisory interest in how family businesses are handed on to the next generation and in innovation, creativity, start-ups and incubators.
A clinical and organisational psychologist and executive coach and supervisor, he has recently co-authored Neuropsychology for Coaches: understanding the basics (2012) McGraw-Hill/Open University Press; River Dragon (a novel, 2014); Neuroscience for Leadership: harnessing the brain gain advantage (2015) Palgrave Macmillan (which won Gold in the 2016 Chartered Management Institute's 'Management Book of the Year' awards); and The Fear-Free Organization (2015) Kogan Page. He writes a monthly column called Brain Gain for the IEDP management magazine Developing Leaders.
He lives in Vietnam and consults and teaches in S E Asia, Europe and America. He has created in London and teaches a world-first distance-learning Masters program in Applied Neuroscience in Organisations.
Registration Process - Please submit Application Form and Request for Payment even if you opt to pay by Credit Card on EventBrite. Please note that Eventbrite incurs additionals fees and charges.
To register please download and email the completed application form to karen@pathwayslimited.com with a 'request for payment details'.
To access brochure and application form please click here
To access programme outline please click here
Terms & Conditions:
By applying to this seminar the participant fully releases and discharges Pathways Limited and Paul Brown trading as The ION Partnership from any and all claims for injuries, damages or loss which may accrue as a result of this training.
In the event of cancellation due to Typhoon 8, the face to face teaching dates will be cancelled and Pathways Limited will provide an alternative date for the face to face teaching dates to be run within a 12-month period.
A full refund will be issued if the programme is not run within a 12-month period.
Individual cancellations must be received in writing to karen@pathwayslimited.com. Refunds are given (less 10%) for cancellations received by 5pm on the 12th of Septmeber 2017. Due to limited places, we do not offer refunds beyond this date.