Description
'Shoes are just a pedestal. What interests me is the power of the woman who wears them' Christian Louboutin
Two part series event on 13th and 20th July - 7-9pm. Total ticket price 700HKD (plus Eventbrite booking fee).
Join us for a two part series (on July 11th and 18th) of conversation, movement and fun as we come together to explore the power of the heel and dance to empower the feminine.
When you think about 'heels', what do you think of? Female style, femininity, sexuality, glamour, pain, obligation, beauty, opportunity…
Did you know that high heels were originally made exclusively for men? Surprise!
In fact, for decades high heels found their place on the feet of male soldiers then aristocrats and even royalty.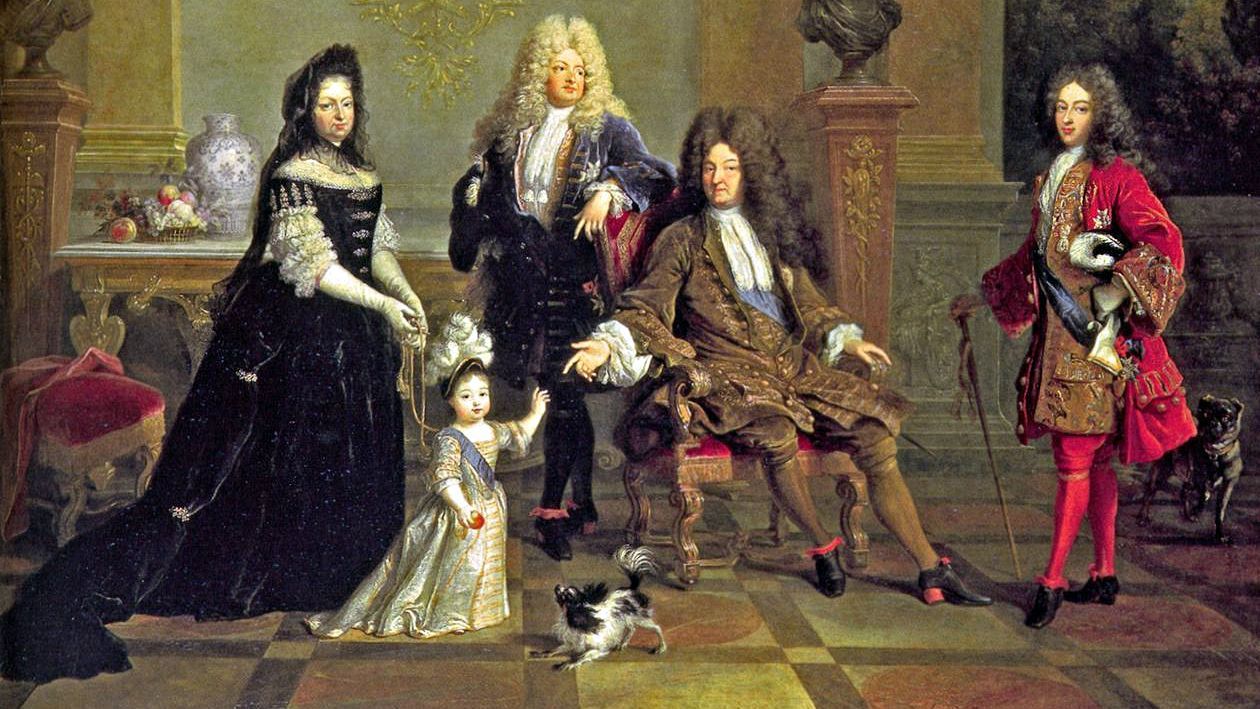 Heels have come a long way. Over the centuries they have been known to represent prestige and power, elegance, subordination and pain, promiscuity, female submission, sex appeal, confidence and more.
The 21st Century is a time when the feminine is rising. It's time to own our power and appreciate our world.
During this two part workshop, attendees will learn more about the heel as we hope to change any negative perceptions while also empowering attendees to see the heel as a choice and a powerful form of self-expression.
During the workshop we will then dive into the mechanics of the heel and get moving as we better understand and appreciate the power of the heel.
The empowerment of Women involves raising consciousness, building skills and changing the "rules of the game".

In this 2 part journey, we will...

Raise consciousness: Learning more about the heel; a powerful accessory that has been at the center of debates for centuries.

Skills development: Teaching you techniques of how to stand, walk and dance in heels to embrace their power and get the most out of your heel.
Workshop 1 - July 13th 7pm-9pm: Presentation, Conversation and Movement...
Part 1 (1 Hour)
Introduction to the history of the Heel

Symbolism of Heels in the 21th Century

The part Heels play in the Empowerment of Women and owning your expression
Part 2 (1 Hour)
Stretching techniques and a warm up that will help alleviate pain and prevent damage associated with wearing heels

Learn the secrets of standing and walking in heels, tips and tricks; posture, inner core and how to step.

Learn basic dance moves with Heels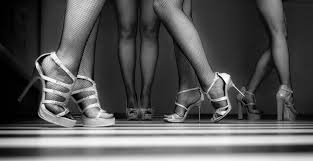 Workshop 2 - July 20th 7pm-9pm: Let's take our heels dancing…
Combine the power of dance and symbolism of the heel as we move together. Join us as we express different emotions and qualities that women can have: power, determination, sensuality, grace, vulnerability, sensitivity, etc in a safe and fun environment.
Dance Workshop (2H): If you can dance in heels, you can walk in heels! Join us for part two of this series as we move together. In this two hour workshop, we will learn a dance choreography on heels.
The controversy around high heels highlights the importance to own what we wear to be empowered.

Dancing can help us to own our heels and empower our feminine selves.
What's included? The workshop ticket will include a glass of wine (just to help you all get in the mood to share and move).
What to bring? A pair of comfortable heels to move in and comfortable clothing you can move in.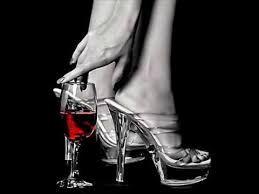 The workshop will be led by Wafa Abdelmoula. Wafa is originally from Tunisia and the co-founder of METIS DANCE SOCIETY. She studied to be a professional dancer in France and is also a teacher and choreographer. Wafa is so very passionate about the empowerment of women and believes in the power of the heel for self-expression and empowerment.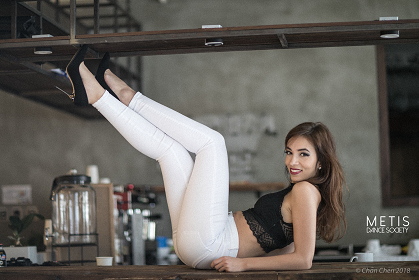 Born in Tunis, Tunisia, Wafa joined the National Ballet of Tunis at the age of 5 where she danced for 8 years, following a diverse training in classical, contemporary and oriental. During her ballet training, she performed in various shows at different national events, on TV and in dance competitions. She then continued her intense dance training in Paris in 2010 in Hip Hop, Ragga Dancehall, Salsa alongside world famous teachers. She also performed along different artists as part of their performance teams.
Wafa now wants to share her knowledge, technique and experience of the power of dance as she helps women all over the world to enjoy their femininity, express themselves and feel more confident!