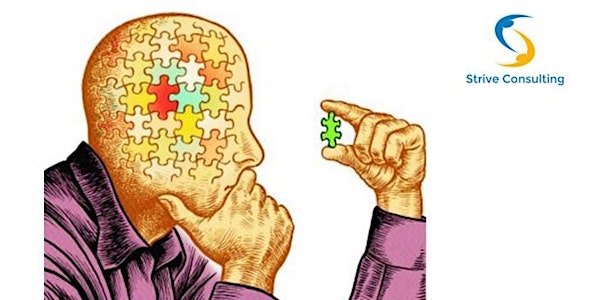 The Power of Self-Awareness - Linda Sim, Strive Consulting
Understanding yourself and how your mind works forms the foundation of your success. Get clear on knowing and accepting yourself.
About this event
What is self awareness?
• Your traits, behaviours and feelings
• Seeing yourself objectively through reflection
• Noticing how you observe your thoughts
• Understanding the connection with emotional intelligence
There are two important perspectives of self-awareness:
An internal perspective - how we see ourselves and our aspirations, strengths, weaknesses,
and an external one - how others perceive us and the impact that has on what we do and say.
Having self-awareness helps you to make better decisions, gives you more self-confidence, and as a result helps you communicate with more clarity and intention.
You will see things from different perspectives and have the power to influence outcomes.
What will be covered in this 90-minute workshop:
- Explore what's in and out of your control
- Impact of not having self-awareness in your professional and personal space
- Your own reflections
- Identify your situational triggers and how to deal with them
- Developing and growing your self-awareness
- The powerful benefits of knowing and understanding yourself
If you want to have a better understanding of yourself and others, join me in this interactive workshop to get an introduction to self-awareness.