Description
Coaching is a fast-growing profession in Asia. In the recent decade, it is being applied increasingly in business, education, government, communities and families, with positive feedback and impacts. There is a growing trend for I/O psychologists and HR professionals to attend accredited coaching training and become certified coaches.​
Joni Mar, Master Certified Coach and Senior Faculty from the Co-Active Training Institute (formerly the Coaches Training Institute) (CTI), a world-renowned coaching institute, will share with us the Co-Active Coaching model - Discover first-hand how this model is simple, elegant, and adaptable in any coaching situation. Find out how you will be benefited from coaching in your organisation or workplace through this fun experience.
In this session, you will:​
Learn about the powerful Co-Active Model​

Enjoy interactive and hands-on experiential training

Explore core coaching skills​

Understand the difference between coaching and similar professions​

Understand the path to become a certified coach, and/or apply skills to enhance your current role
Speaker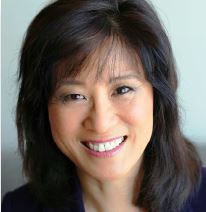 A Master Certified Coach since 2007, Joni Mar is among the top 4% of the world's credentialed coaches who have been awarded the International Coach Federation's (ICF) highest professional designation. Based in Vancouver Canada working globally for over 15 years, Joni is a Certified Professional Co-Active Coach (CPCC), an Organization and Relationship Systems Coach (ORSC) and Certified Neuro-Transformational Coach (CNTC) which she applies in her coaching to increase team effectiveness, diffuse conflict and transform toxic behaviours of abrasive leaders.
A senior faculty member of the world's leading coach training school, the Coaches Training Institute (CTI) since 2003, she trains and supervises faculty members; designs and delivers corporate training; leads all aspects of the coaching curriculum which trains coaches to receive their ICF accredited CPCC designation.
Joni specializes in leadership development, strategic innovation and relationship management in Fortune 500 companies and the public sector. With more than 15,000 coaching hours and a resolute commitment for individuals to live powerful fulfilling lives, her clients report achieving unparalleled success with more agility, ease and resilience.