The Most Good You Can Do: Peter Singer on Living Ethically
Description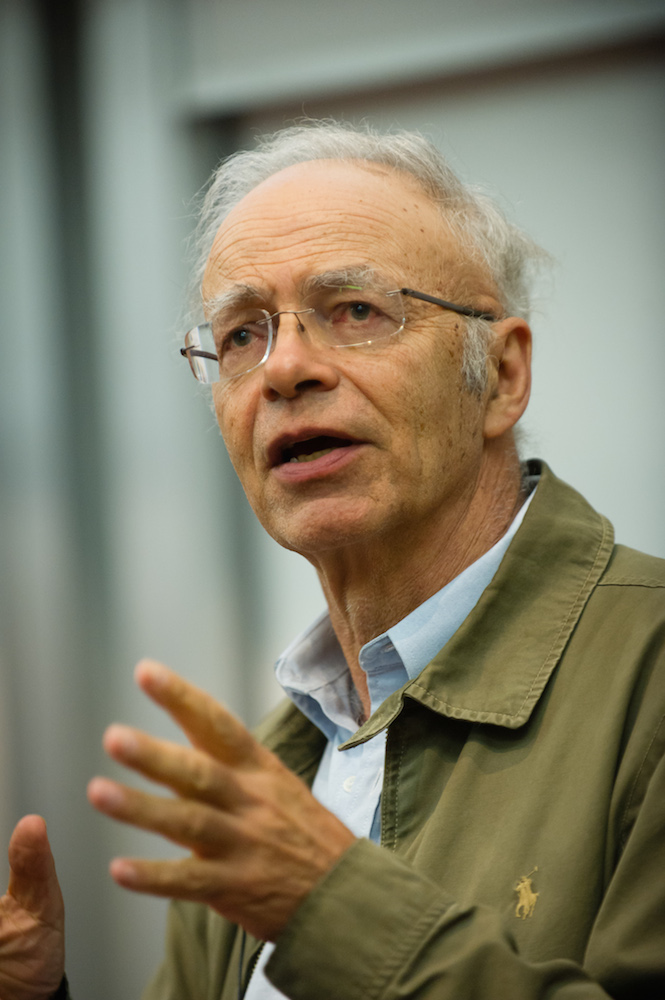 Princeton professor and bioethicist Peter Singer has been challenging our assumptions about the world we live in since the release of his now-classic book Animal Liberation in 1975. His latest book, The Most Good You Can Do, examines the ethical foundations of charitable giving and makes a case for how best to live our lives.

In a talk in Hong Kong on Wednesday, 22nd April, Singer will present the main ideas of his new book, The Most Good You Can Do, which describes the emerging movement known as Effective Altruism and examines its ethical basis. Effective Altruism is a movement that encourages people to live ethical lives in part through targeted charitable giving: giving to organizations that will do the most good possible. The Most Good You Can Do tells the stories of a number of individuals who have reorganized their lives in order to do just that.
Sure to both galvanize and provoke, Singer's lecture will be a rare opportunity to hear from a philosopher whose work is changing lives every day.
Peter Singer is in Hong Kong under the auspices of the University of Hong Kong's Faculty of Arts and its Second Century Lecture Series. The Festival thanks the University of Hong Kong for their sponsorship.

If you are interested in purchasing a large number of tickets for your organization, please contact Jessie Cammack at 2877 9797 or jessie.cammack@festival.org.hk for information about group discounts.