About this Event
LOCATION
Room B, 21F Yiuga Factory Building, No.62 Victoria Road, Kennedy Town, Hong Kong Island
ABOUT MACROBIOTICS
The macrobiotic approach focuses on an individual's constitution and current condition to maintain daily balance, achieve complete health, and boost immunity through proper nutrition and natural lifestyle. Even Hippocrates, the father of modern medicine, understood the power of food and coined the phrase "Let Food Be Thy Medicine". To fight disease, and protect the body of harmful bacteria and viruses, we must have a strong immune system. Macrobiotic nutrition along with a simple to make, at home remedies provides protection from today's ever changing environmental and biological threats.
CLASS DESCRIPTION
Whole grains have been a part of human diet for tens of thousands of years and are the staple of a macrobiotic diet. Grains provide the body with combination of complex carbohydrates, proteins, nutrients, including fibre, B vitamins and minerals such as iron, magnesium and copper. Besides creating a healthy base for virtually any meal, eating whole grains has countless benefits including lowering the risk of diabetes, heart disease, and high blood pressure. There are 21 basic varieties of grains that also make tasty combinations. In addition, different cooking methods unlock each grain's unique flavour and energetic benefits.
WHAT WILL YOU LEARN?
In this class, Serg, a macrobiotic nutrition and lifestyle counsellor out of Los Angeles, with a history of celebrity clients like Madonna, Gwyneth Paltrow and Alicia Silverstone, will talk about what makes macrobiotics such a powerful tool in fighting disease and maintaining radiant health, the natural way.
THE CLASS WILL COVER:
3 Recipes with healthy grains.
Short Grain Brown Rice with Job's Tear (Coix Seeds or Chinese Pearled Barley)
Quinoa with Pumpkin Seeds
Millet with Onion and Cauliflower
WHAT WILL YOU TAKE HOME
Immunity Boosting Meal Recipes
Immunity Boosting Home Remedies
WHAT TO BRING?
• 1x Pen
CANCELLATION POLICY
We will confirm your seat(s) once all fees are received.
Deadline for any cancellation request is 7 days prior to the start time of the class. All fees will become non-refundable after the deadline. Cancellation requests should be made in writing at least 7 days prior to the class for any refund to be made back to your account.
Length of class: 2.5h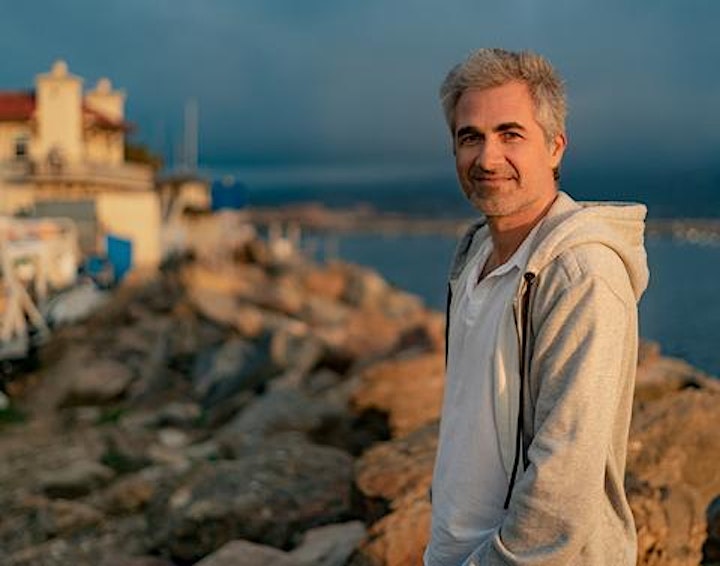 Srdjan "Serg" Dobic is a macrobiotic nutrition and lifestyle counselor out of Los Angeles, with a history of celebrity clients like Madonna, Gwyneth Paltrow and Alicia Silverstone. Implementing the principals of macrobiotic philosophy, diet and lifestyle, Serg specializes in working with clients to enhance vitality and improve specific health conditions such as stress, anxiety, chronic fatigue, digestion and respiratory issues.
For a 15 minute complimentary consultation and to schedule a full consultation with Serg, please send email to info@equilibrium-hk.com or Call / WhatsApp: +852 6112 4183