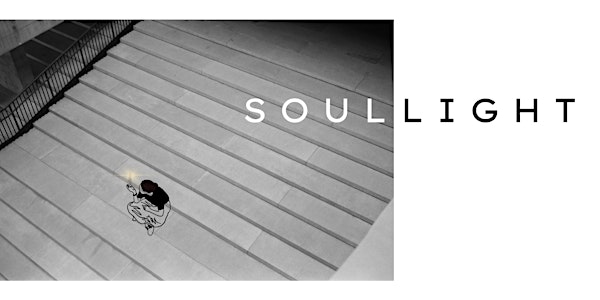 The Illumino Singers - Soullight
The Illumino Singers cordially invites you to our concert 'Soullight' on 21st August 2022 at 8:00 p.m. at the Yip Kit Chuen Concert Hall.
When and where
Location
Diocesan Boys' School Yip Kit Chuen Concert Hall 131 Argyle Street Hong Kong, KOW Hong Kong
About this event
Concert Description
The Illumino Singers is a student-led choir for passionate young singers. Formed by a group of secondary school students, we aspire to provide opportunities for enthusiastic choristers to share their passion for choral music.
Last year, 38 choristers presented the choir's pilot project 'Retrouvaille' to reflect how we have banded stronger than ever amidst the pandemic. This year, with Mr. Felix Shuen as our Principal Conductor and Dr. Anne Lam as our Organist, we are thankful to perform at Diocesan Boys' School's Yip Kit Chuen Concert Hall again, presenting our succeeding project 'Soullight'.
The universal symbolism of light is commonly perceived to bring order out of chaos. We will perform a diverse range of works from different periods, ranging from Renaissance music by Orlande de Lassus, Baroque music by J.S. Bach, Romantic music by Johannes Brahms, to contemporary music by Morten Lauridsen. We hope to present the idea of 'light' from different perspectives to show how hope has been historically recurring, guiding us through our tribulations.
Thank you in advance for your continued support of our vision and we hope to see you soon at our concert!
For any inquiries, please contact us at theilluminosingers@gmail.com (email) or @illuminosingers (Instagram).
The Illumino Singers是一個由一群熱愛音樂的中學生組成的學生合唱團。我們希望藉着此次音樂會向觀眾分享我們對合唱音樂的熱誠。
去年,我們與38位成員一同舉辦了創團音樂會「Retrouvaille」,並藉此呈現人與人之間並沒有因為疫情而留下隔膜。而今年,我們將再次於葉傑全音樂廳舉辦第二次音樂會 –「Soullight」,並將由孫子承先生擔任指揮,以及林芍彬博士擔任管風琴家。
「光」象徵在混亂中尋獲指引,合唱團將演繹多位歐洲作曲家在不同時期圍繞「光」所創作的作品,表達「希望」這個意象與時間流逝的交織,繼而引領我們在種種難關中繼續前行。
謝謝你對我們的支持,期待在音樂會與各位相見!
如有查詢, 請透過電郵 theilluminosingers@gmail.com 或 Instagram @illuminosingers 與我們聯絡。
Policies and Regulations
All sold tickets are non-refundable, except for the event of a concert cancellation due to unprecedented situations like new government COVID-19 policies or severe weather conditions.
Audience must wear a mask at all times. They must check their body temperature upon entry to the Auditorium Building, scan the LeaveHomeSafe venue QR code outside the Yip Kit Chuen Concert Hall entrance with their mobile app, and submit a Health Declaration Form (as provided by Diocesan Boys' School).
Audience must fulfil the Vaccine Pass requirements and carry an electronic or paper copy of their COVID-19 vaccination record or COVID-19 Vaccination Medical Exemption Certificate. They should also use the Auditorium's QR Code Verification Scanner to scan the QR code of the vaccination record or Exemption Certificate.
除特殊情況外(包括但不限於防疫政策更新或惡劣天氣), 門票均不設退款。
入場人士身處音樂廳期間必須全程佩戴口罩。進場前亦必須接受體溫檢測。入場人士須在進埸前使用「安心出行」手機應用程式掃描場外二維碼並向工作人員出示已掃描畫面,及填寫健康申報表,方可進埸。
除獲豁免的情況外,任何入場人士均須符合「疫苗通行證」之要求,並攜帶電子或紙本的疫苗接種紀錄或豁免通行書。