About this Event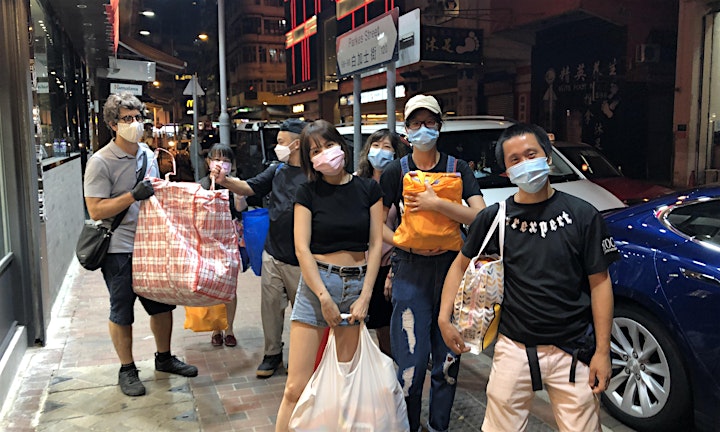 綠色時刻與麵包店合作,幫助減少整個城市的食物浪費。 我們歡迎各種背景的人加入我們每星期的「Bun 跑」。
Green Hour has teamed up with bakeries to help reduce food waste across the city. We welcome people from all backgrounds to join us every week for our 'Bun Run'.
每個星期四一眾義工將會分成小組,並在麵包店關閉時收集多餘的麵包,並將它們帶到我們的服務中心。 然後中心會在深水埗區把收集來的麵包送給一眾長者、露宿者及低收入家庭。
Every Thursday volunteers register to collect surplus bread from bakeries at closing time and bring them to our partner organisations. The bread is then distributed amongst those in need across the city, helping to fight food waste and have a positive impact on the community at the same time!
什麼是Bun跑? WHAT IS A 'BUN RUN'?
綠色時刻作為一個致力於減輕垃圾堆田區之垃圾數量的組織,如果我們無視香港每天進入堆田區的3,600噸食物垃圾,那情況會難以想像。
Green Hour being an organisation that works to alleviate the ever growing amount of rubbish in our landfills, would be crazy to ignore the 3,600 tonnes of food waste entering landfills EVERY DAY in Hong Kong alone.
在垃圾跑取得成功後,我們決定在每星期五起我們進行'Bun跑'。
Due to the success of our plogging events, we have decided to organise 'Bun Runs' across multiple evenings every week.
麵包收集並不是什麼新鮮事,但是當我們在一個小組中一起工作時,這是結識新朋友並一起做有意義的事情的好方法。 如果沒有足夠的理由加入,這也是一個有趣的團隊建設活動!
Bread collection isn't anything new, but when we work together in a group, it's a great way to meet new people and do something meaningful together. It's a fun team building activity as well, if there weren't already enough reasons to join!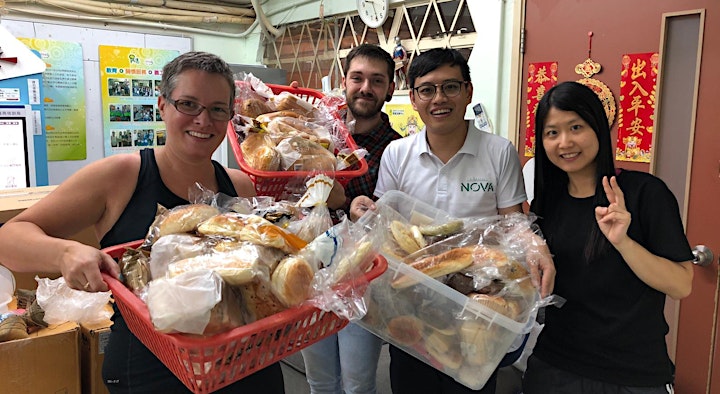 關於活動當晚 ON THE EVENING OF THE RUN:
在麵包店關閉時間前大約45-60分鐘致電商店,以確認他們是否有剩餘麵包捐贈。如果沒有,請致電我們。Contact the stores roughly 45-60 minutes before closing time to confirm if they have surplus to donate. If not, give us a call to let us know.
在抵達每家商店時,請帶上自己的手提袋。Arrive at each store at closing time. Bring your own carrier bags.
通過手機顯示您的Bun Run確認票,或打印並顯示予商店的職員。Show your Bun Run confirmation ticket through your phone or a print out to the staff at the store.
檢查捐贈的件數並簽字確認收貨。如果可以,請提供正式收據。Check the number of pieces donated and sign to confirm receipt. Take an official receipt if available.
將麵包小心地裝入您自己的手提袋中。Pack the bread CAREFULLY into your own carrier bags.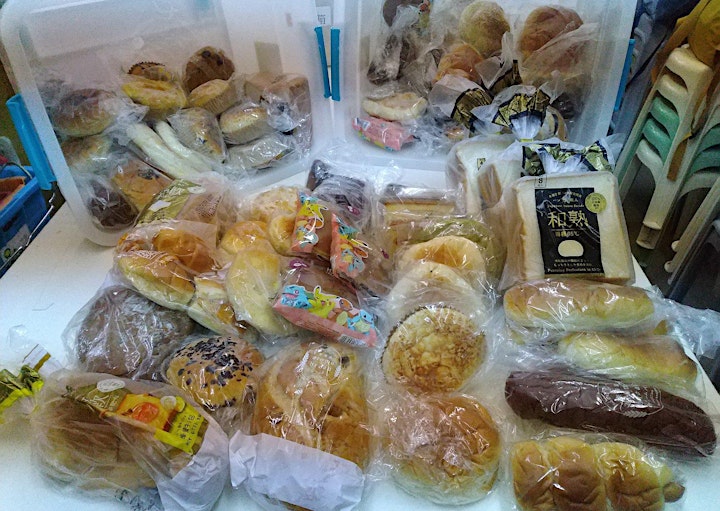 FREQUENTLY ASKED QUESTIONS:
1. 我們為什麼組織團隊包子奔跑?Why do we organise team Bun Runs?
我們組織小組跑步,以最大限度地提高收集麵包的能力。
每一天都不一樣,您可以註冊的麵包店可能沒有麵包,而20分鐘路程外無人認領的麵包店可能有100件食物。
我們不知道要等到關閉時間之前,最好是作為一個小組開會並委派團隊成員,以優化我們的潛在麵包運輸量!
We organise group runs to maximise our ability to collect as much bread as possible.
Each day is different and bakeries that you can sign up to as an individual may have no bread, whereas a bakery 20 minutes away that is unclaimed could have 100 items.
As we do not know until just before closing time, it is best to meet as a group and delegate team members to optimise our potential bread haul!
2. 我們在哪裡見面?Where do we meet?
我們的聚會地點可能每週更改一次。 有關最新信息,請加入我們的WhatsApp組。
Our meeting point may change on a weekly basis. For the most updated information, please join our WhatsApp group.
3. 我們在哪裡收集麵包? Where do we take the surplus items?
一旦收集到麵包,通常會立即將其分發到周圍地區。 對於剩下的麵包,我們將在第二天早上將其存儲起來,並在當地基層社區中分發。
物品將存儲在我們位於富昌邨富良樓的空間中。
Once the bread is collected it will usually be distributed immediately in the surrounding area. For any bread items remaining, we will store them for the following morning and distribute them amongst the local grassroots community.
Items will be stored at our space in Fu Leung House, Fu Cheong Estate.
4. 我們什麼時候收到門票?When do we receive our tickets?
門票將在活動前1天透過電子郵件發送。
Tickets will be emailed 1 day before the Bun Run.
5. What if I have a problem on the night? 如果我晚上有問題怎麼辦?
如果您遲到了,請直接致電商店。如果您在收集時遇到問題,請致電+852 2177 7790聯繫减廢香港。
If you are running late, please call the store directly. Please call Green Hour on +852 2177 7790 if you have a problem making your collection.
如果第8號風暴信號(或以上),紅色暴雨警告信號或黑色暴雨警告信號懸掛或生效,則活動將會取消,否則它仍有可能繼續進行。
The Bun Run will be CANCELLED if No.8 Storm Signal (or above), Red Rainstorm Warning Signal or Black Rainstorm Warning Signal is hoisted or in force. Otherwise, it should still go ahead.*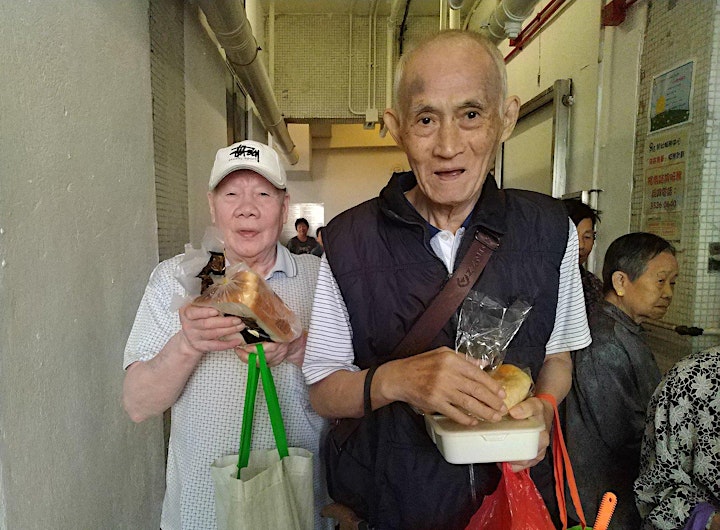 如果您有任何問題/建議,請隨時與我們聯繫!
Feel free to get in touch if you have any questions/suggestions!
+852 2177 7790|info@greenhourhk.com
|www.greenhourhk.com