Description
Join us during Education month at Garage Academy as welcome a knowledge rich panel curated by EdTech Asia to discuss The Future of Education and Work.
Alongside founders from succesful on demand educational platforms, tech schools and educational products and services we'll explore the growth in online learning, how developments in tech are changing how students and teachers interact and how educational institutions can adapt to this change
We'll also explore how EdTech is fueling this shift and and how trends in tech and digital skills are reshaping the world of education as we know it.
Panelists
Mac Ling, EdTech Asia (Moderator)
Stuart Patton, Co-Founder, Polkuni
Bhavneet Chahal, Co-Founder, GoSkills

Mo Qureshi, Education Director, BSD Academy
Agenda
7.00pm Registration
7.15pm Panel Start
8.15pm Q&A
8.30pm Networking
9.00pm End
Snacks & Refreshments provided
Speaker Bios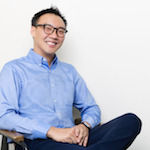 Mac Ling, EdTech Asia
Mac Ling is a certified executive coach working with high-performing leaders in Hong Kong, Singapore, and throughout Asia.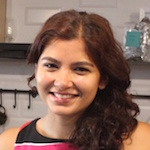 Bhavneet Chahal, Co-Founder, GoSkills
Bhavneet is the founder of GoSkills.com, an online learning company that helps anyone learn business skills to reach their personal and professional goals. Launched in 2013 the site currently has 90,000 users and has earned $1.5 million in revenue.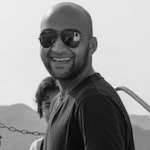 Mo Qureshi, Curriculum Director at BSD Code & Design Academy
An aeronautical engineer from University of Glasgow who found his calling in education and lifelong learning. Mo founded his first business, an education events and content company while still at university and sold his second business - a technology education company in 2015. An experienced educator, he's worked with a wide range of K-12 curricula with clients ranging from UNESCO, UNICEF, governments and schools.
At BSD Academy he manages all things curriculum and the learning experience on Launchbox - our online learning platform.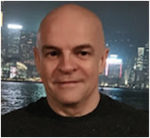 Stuart Patton, Co-Founder, Polkuni
Knowledge and experience: Director level positions in international companies through to SMEs and start-ups.
Key skills: business strategy, business development, digital strategy, business match making, activation of new products into new markets.
Sectors: manufacturing, medical, digital, education.
Based in Hong Kong.