Cup of Consciousness, Cup of Joy! 用心·飲啡
About this event
Conscious Coffee Tasting (at THE CONSCIOUS FESTIVAL)
Join us for a conscious coffee tasting brought by Encompass HK at the CONSCIOUS FESTIVAL . Enjoy the cup of joy and contribute to a greener future, where green is the new black!
Sustainability policies are key for multinational companies, especially in the coffee industry. The Sustainable Development Goals (SDGs) are good instruments to optimize and communicate these policies in collaboration with the company's most important stakeholders.
At the coffee-tasting event, we will discuss the achievement of four SDGs through the coffee supply chain alone:
- SDG1 No Poverty
- SDG5 Gender Equality
- SDG8 Decent work and economic growth
- SDG15 Life on Land
Come to taste with us the coffee of artisan quality as the product of sustainable practice from The Hummingfish Foundation (THF), learn more about how different coffee companies have worked towards in achieving SDGs, and be conscious of your next cup of joy!
Date and Time: April 14 (Sun) 11am-1215pm
Fee: 100HKD
Location: Kerry Hotel Hong Kong
Language: English (supplemented with Cantonese)
Conscious Coffee Tasting 用心飲啡
歡迎報名由Encompass HK於THE CONSCIOUS FESTIVAL 舉辦的「用心飲啡」咖啡品飲與可持續發展工作坊,在咖啡帶來的愉悅享受中一起展望更加永續發展的未來。在將來,綠色將是新的流行色!
跨國大型企業十分重視可持續發展的政策,尤其是咖啡產業的品牌。由聯合國提出的可持續發展目標為大型組織與企業提供了傳播與優化這些政策的框架,對企業的利益共享者來說是十分有益的。
在本次咖啡品飲工作坊中,我們將討論鏈可持續發展目標在咖啡供應鏈的實踐與成果,其中包括
- SDG1 無貧窮
- SDG5 性別平等
- SDG8 體面工作與經濟增長
- SDG15 陸地生物
我們所提供的咖啡都是可持續發展實踐的產物,報名參加我們的活動,在愜意的室外空間用心享用来自The Hummingfish Foundation質量上乘的咖啡吧!你將瞭解如何在你的企業或個人實踐中實現可持續發展目標,並在將來的每一杯咖啡都體會到綠色的力量。
日期與時間:4月14日(星期日)上午11時至下午12點15分
價格:100港幣(收入的一成將捐獻給保護環境的非政府組織與機構)
地點:香港嘉里酒店
語言:英語(輔以粵語)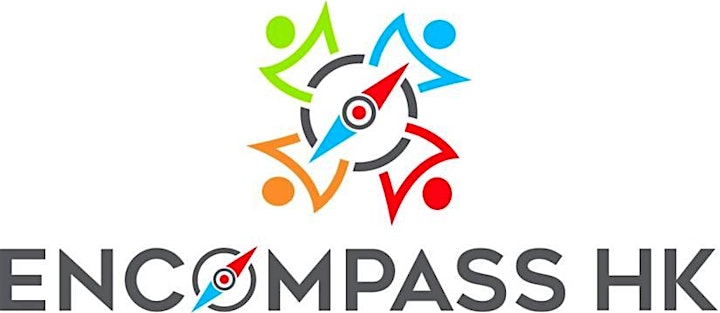 About Encompass HK
Encompass HK offers training and consultancy services to enable organizations to be more diversified and inclusive, including to meet global standards e.g. Sustainable Development Goals.
We offer tailor-made solutions including experiential-learning workshops and drama workshops for organisations, schools and companies to advance gender equality and sustainability goals.
关于 Encompass HK
Encompass HK 為企業提供培訓和顧問服務,幫助企業實踐多元共融 (D&I) 的工作環境,協助機構達到有關的可持續發展目標 (SDGs) 等國際標準。
我們為企業、機構和學校度身設計各種方案,以推動性別平等及可持續發展的目標;活動包括體驗式學習、工作坊和戲劇工作坊等。

THE HUMMINGFISH FOUNDATIONFounded in 2010, The Hummingfish Foundation (THF) is a Hong Kong based non-profit charity organization, also a registered environmental protection charity in Timor-Leste, a country which came to independence in 2002 with the help of the United Nation. Our mission is to protect the earth's unspoiled natural environment through projects that promote Harmony between Nature, People and Business, as a result, to Add Value to Nature.
The Hummingfish Foundation (THF) 是香港創辦的非牟利機構,於2010年成立,亦是東帝汶的註冊環保慈善組織。 東帝汶是在聯合國協助下在2002年獨立的年輕國家。 THF致力保護未被破壞的自然環境,透過不同項目,締造 地球–人–商業 相互兼容的三贏方案,為 "自然界增值"。