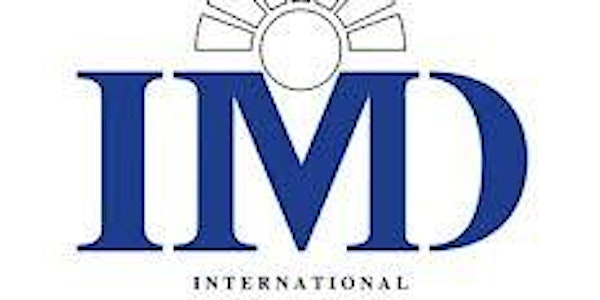 The collapse of the global trade regime and what it might mean
By IMD Alumni Club of Hong Kong
Date and time
Thu, 20 Apr 2017 08:15 - 10:00 HKT
Location
Dot Cod Seafood Restaurant & Oyster Bar B4, Basement, Prince's Building, 10 Chater Road, Central Hong Kong Hong Kong
Refund Policy
Contact the organiser to request a refund.
Description
Dear IMD Alumni,
We would like to invite you all to join us for a breakfast meeting with Professor Jean-Pierre Lehmann on Apr 20th. This follows on the thought-provoking and rich discussion Professor Lehmann led for IMD alumni in Hong Kong last year on The South China Sea & China's "Peaceful" Rise?". Against the backdrop of the interesting times we live in today, Professor Lehmann will share his view The collapse of the global trade regime and what it might mean.
Jean-Pierre Lehmann is Professor of International Political Economy at IMD and visiting professor in the Faculty of Business and Economics at Hong Kong University and at NIIT University in Neemrana, Rajasthan, India. He is also Founder of the Evian Group – "international coalition of corporate, government and opinion leaders, committed to fostering an open, inclusive, equitable and sustainable global market economy in a rules-based multilateral framework". His areas of interest include global governance, globalization, trade and development, and business dynamics of Asia.
The collapse of the global trade regime and what it might mean
The WTO was established in 1995 at a time of general jubilation regarding the apparent dawn of a great new global liberal order. Francis Fukuyama published his book The End of History proclaiming that the liberal cause with the collapse of the Soviet Union and of Marxism had now won its decisive and final victory. Tom Friedman waxed lyrically that The World is Flat. And so on. In all this the WTO was central and represented what was hailed as the first institution of 21st century globalisation.
Yet, where are we now? Did anyone say "Trump"? In reality, the WTO has been moribund for the last nine years. It is still in existence and its staff get paid, but on the negotiation front it is effectively dead. So, as much as Trump may appear an unexpected aberration, on the trade front there is arguably more of a trend line in fact bringing about the decline of the liberal order with the WTO as its representative liberal institution. Globalisation in the 21st century was in fact not so much bringing about a "new world order" (in the words of President Bush, Senior), but what someone called "a chaotic transition to uncertainty".
Jean-Pierre Lehmann, who founded the Evian Group in 1995 warning that globalisation could not function on auto-pilot, has been following the evolution closely and has listened attentively to perspectives not only from Geneva, but pretty much from around the planet, especially China. His aim at the meeting on 20 April will be to try to unravel the complex forces that have dramatically transformed the global trade environment. He will try not to answer the question, "so what happens now", because that is impossible, but to lay out possible outcomes. He will argue that the path we are on now is to trade war and a possible protectionist tsunami; but no trend is irreversible, thus he will conclude on what are some of the actions to be taken by the business community and indeed IMD.
An article he published recently (16 March) in the South China Morning Post on the WTO could be useful background reading: http://www.scmp.com/comment/insight-opinion/article/2079033/revived-wto-offers-best-defence-against-donald-trumps?utm_source=edm&utm_medium=edm&utm_content=20170317&utm_campaign=scmp_today
An article he published in Forbes in January following Xi Jinping's speech at Davos and Trump's inaugural speech may also be of interest: http://www.forbes.com/sites/jplehmann/2017/01/23/the-donald-trump-and-xi-jinping-show/#59ac22e947dd
Event details:
Date: Thursday, Apr 20, 2017
Venue: Dot Cod Seafood Restaurant & Oyster Bar
Location: B4, Basement, Prince's Building, 10 Chater Road, Central (http://www.dotcod.com/restaurant/location)
Fee: $250 (includes breakfast and drinks):
Registration: please register and pay online at https://imdhongkongbreakfast2017.eventbrite.hk
Please register by Tuesday, Apr 18, 2017. Partners and friends are welcome, if seating permits. Limited number of seats are available. Registration will be on a first-come first-reserved basis with priority given to alumni. Please contact our club at hong_kong@alumni.imd.ch, if you have any problems with registration.
Event program:
8:15 - 8:30 Registration
8:30 - 9:15 Talk by Professor Jean-Pierre Lehmann
9:15 - 10:00 Q & A, Networking, and Breakfast
We look forward to welcoming you at the event.
IMD Alumni Club of Hong Kong