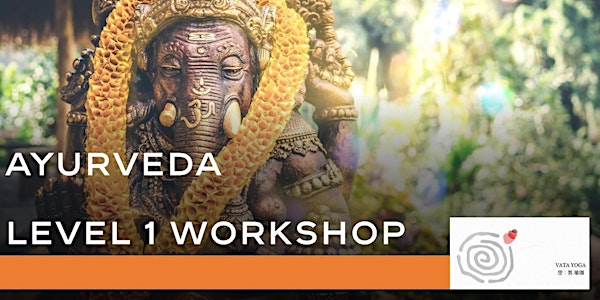 The Art of Healing: Ayurveda Level 1 5HR Workshop
Decode Ayurveda health & medical science for modern people
When and where
Location
Vata Yoga Ayurveda Yung Shue Wan Main Street Lamma Island, NT Hong Kong
About this event
Suitable: yoga teacher, therapist, healers and anyone who is interested in alternative medicine
Decode Ayurveda for modern people
It is my wish to share my experiences and stories with you about how Ayurveda has benefited me, as an individual and as a part of collectiveness. This ancient healing system and lifestyle guide has been passed down from ancient scholars and teachers that can be perceived as something complex and mysterious. However, once you get a glimpse of it and you'll be able to find your roots to the Mother Nature and understand why Ayurveda is a means to help us reconnect with our true self – that is no mystery. My objective is to decode those hard jargons to something simple & practical tools that you can adopt for your day-to-day life.
Level One aims to provide you a gateway to the door of Ayurveda, Series 2 PITTA 🔥Dosha
Ayurveda is a vast topic to discuss. We will focus on your body type and imbalances in this level 1 session and what tools you can use to pacify your current imbalances, whether in your body or mind.
What can you expect from this workshop?
Understanding what Ayurveda is and what it means to you
Your own personal Ayurveda assessments
Ways to help yourself pacify your imbalances and how to pacify different Dosha by creating your own yoga asana and movements
Receive an attendance certificate upon completion
This Series 2 Pitta Dosha 5 HR to cover below topics but not limited to:
Recap on Ayurveda principles
Digestion and Agni (Digestive Fire)
Internal Weather System (Vayus)
Ayurveda and Meditation: What works best for your unique body type?
Decode Pitta dosha Yoga Therapy sequence
Investment: HK$1000 per person, $900 for alumni students
Price includes teaching fees and student manual.
Rapid test is required for each person before attending this workshop.
More details: https://vatayogaretreat.com/2021/11/21/ayurveda-immersion-masterclass/
Preview of Ayurveda online webinar https://www.facebook.com/watch/live/?ref=watch_permalink&v=3532685003448180
Nameste,
April Tsai
Certified Ayurveda Practitioner, Vitality Center
Founder of Vata Yoga HK
www.vatayogaretreat.com
vatayogaltd@gmail.com