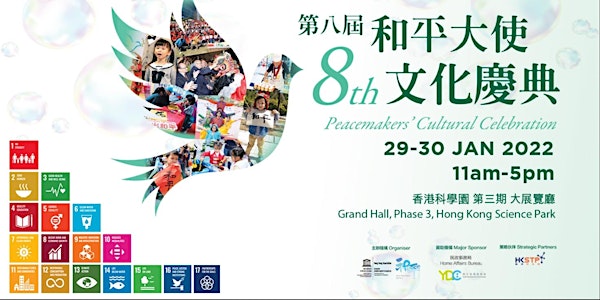 The 8th Peacemakers' Cultural Celebration (Onsite Audience) 第八届和平大使文化慶典(現場)
Event Information
Location
Hong Kong Science Park
Pre-function Hall Building 12W
12 Science Park West Avenue
Shatin, NT
Hong Kong
A peace and cultural event to provide a platform to youth with global and national cross-cultural experience
About this event
About This Event
This Peacemaker's Cultural Celebration serves as a platform for community-based activities to encourage intercultural dialogues. The programme aims to promote peace and the UN 17 Sustainable Development Goals (17 SDGs) as building blocks for Peace to youth and the public. Through a series of 'Action for Peace' workshops and activities, the programme celebrates the cultural diversity of the region and bring opportunities to build peace and harmony.
The 8th Peacemakers' Cultural Celebration is the capstone event culminating a series of the 'Actions for Peace' activities and additional activities such as Dance for Peace, Plant for Peace, etc. A themed exhibition of 18 of the 56 Chinese ethnic groups and their diverse cultures supported by the Ministry of Culture & Tourism to promote cultural diversity and cultural exhibition of countries with deep heritage around the world as a complete celebration of global cultures.
A two-day celebration event will be held on Jan 29 and 30th 2022 to showcase the accomplishments of the Actions for Peace programmes. It will be held as a hybrid event with on site and virtual participants.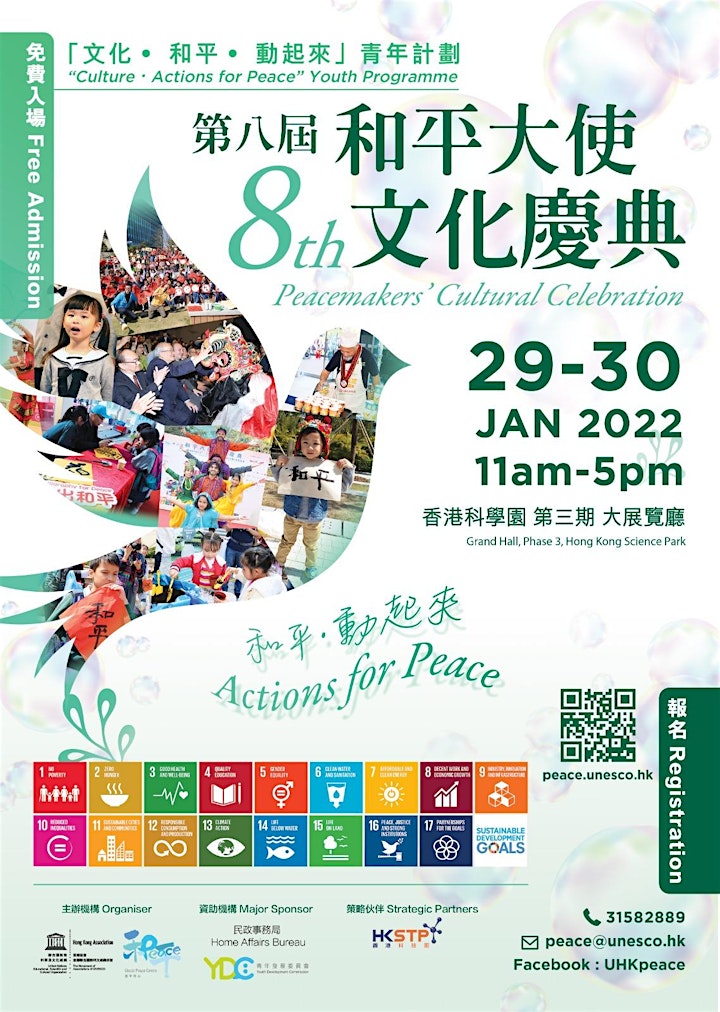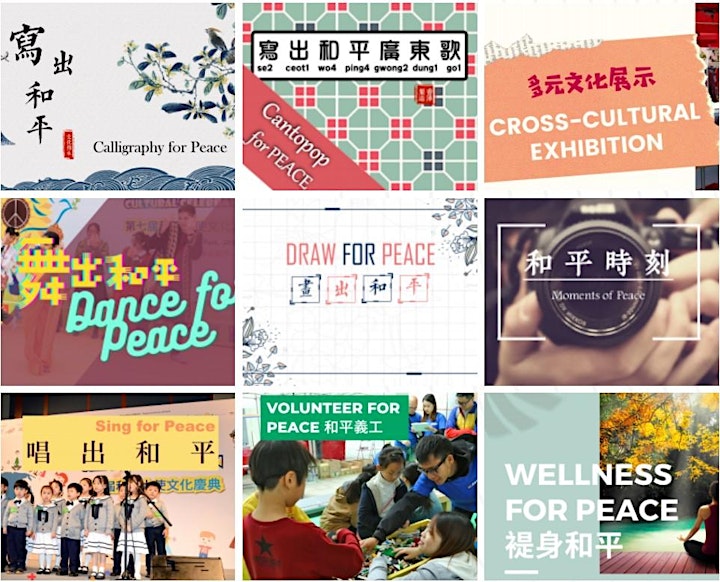 Date and time
Location
Hong Kong Science Park
Pre-function Hall Building 12W
12 Science Park West Avenue
Shatin, NT
Hong Kong