Description
School's Out.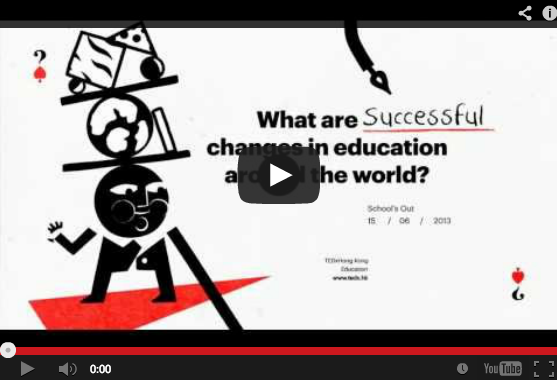 In a world where we are becoming increasingly competitive and parents are scrambling to fill up their kids' minds with information, have we lost sight of what learning really means?
Relevant to Hong Kong, we have to ask ourselves - are we doing the right thing for our children? Are we doing the right thing for our city? Are we doing the right thing for our future?
This year, the TEDxHongKong team will be hosting the first TEDx ED event in Asia Pacific ever. TEDxHongKongED 2013 will showcase the current state of education both in Hong Kong and around the world, to inspire teacher, student, and parent alike to look at and to explore unconventional ways to nurture a style of life-long learning.
A tentative schedule of the day:
Segment 1 (10:00AM – 11:30AM): Perspectives from Within the Classroom

Dr. Jadis Blurton, Principal and Director at The Harbour School: "What's In When School's Out?"
Douglas Kidd, Special Education Needs Coordinator: "Making SENse"
Yvonne Chiu, Assistant Professor of Politics and Public Administration, HKU: "Censorship and Controlling Ideas in the Classroom"
Segment 2 (11:30AM – 1:00PM): Perspectives from Outside the Classroom

Chris Brien, International Drumset Artist, Author, Composer, Percussionist, Educator and Clinician: "Creativity, Rhythm, and Education"
Rob Lilwall, Adventurer, Author, and Speaker: "Learning on the Road"
Melissa Lee, Founder, the Fairytale Project: "Translating the Human Experience"
Lunch (1:00PM to 2:00PM)
Segment 3 (2:00PM to 3:15PM): Extreme Education

Dr. Lamont Tang, Neuroscientist and Postdoctoral Research Fellow, UCSF: "Genius, Mental Illness, and Everything In Between"
Brett Hilliard, Pastor, IslandECC: "Multidimensional Teaching and Creativity"
Sophie Leung, Founder and Chairman, the Young Entrepreneurs Development Council: "Instilling Hope to Students in a Skewed Education System"
Julian Zhu, Training Instructor, Dialogue in the Dark Hong Kong: "The Best Way to Learn is to Encounter"
Segment 4 (3:15PM to 4:30PM): Entrepreneurship and Failure

Merijn Everaarts, Founder, Dopper: "Education in a Bottle"
Francis Ngai, Founder and CEO, Social Ventures Hong Kong: "Learn to be a Social Innovator in 15 Minutes"
Peter Kenny, Founder, Branksome Hall: "Conformity Opposing Creativity"
Venue:
633 King's Road, Quarry Bay, Hong Kong
(From MTR: Take exit C4, and turn left onto King's Road)
Date:
Saturday 15 June, 2013
Time:
9:00am - 4:00pm
(Registration starts at 9:00AM on the 1F. The program starts at 10:00AM.)
We encourage attendees to come earlier to secure a seat they would like - we expect the venue to fill up quickly, and so those who come earlier will have a choice between sitting on the 1F where the speakers will be presenting, and sitting on the 2F where the event will be livestreamed in a more relaxed discussion-friendly environment.
Please PRINT and bring your ticket(s) to the event entrance.
Price:
Early Bird Pass $280 (Eventbrite fee: $14.75) Until 15 May, 2013
Student Pass $210 (Eventbrite fee: $13.00)
General Pass $350 (Eventbrite fee: $16.50)
At-the-door Day Pass $400 (first come first serve!)
[Please visit our website for more information at www.tedxhongkong.hk]