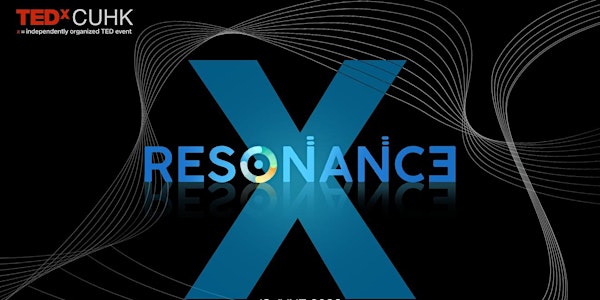 TEDxCUHK 2022 - RESONANCE
TEDxCUHK 2022 will be held on 18 June 2022. We invite 11 speakers to share their view on the theme of RESONANCE. See you there!
When and where
Location
Shaw College Lecture Theatre Shaw College The Chinese University of Hong Kong Shatin, NT Hong Kong
About this event
Theme
TEDxCUHK is coming back for 2022 with the theme of Resonance! Join us for a day of ideas worth spreading on June 18th, 2022.
A single particle can generate sound. A single pebble can cause ripples in a silent sea. A single person can create change.
Every single one of us has our own evolution in life. We all go through life living our own versions of reality, facing our personal set of challenges, and walking down our individual, unique paths. We all have our differences, be it in faith, beliefs, or values. But just like how in physics, when two frequencies are equal, much bigger waves are created - when we come together to share our ideas, and vibrate along the same wavelength, we can create, innovate, and shift paradigms.
The power of our collective, of many infinitesimal particles vibrating to create an explosion, of many seemingly small and powerless humans all vying for the same goal, is the power of a revolution far greater than the sum of the individual parts. It all begins with one single person, one single ripple that resonates with the people around them to turn the tide of what we know and believe.
Visit our Facebook or Instagram for latest information.
Facebook: https://www.facebook.com/TEDxCUHK
Instagram: @tedxcuhk https://www.instagram.com/tedxcuhk/