About this Event
Guided Body-Centric Breath Meditation – Monday 20th Jan
Andrea will guide you through a soothing body-focused meditation you can use every day to observe the flow of inner thoughts, emotions, bodily sensations and external sensations such as sounds, sights, and touch that make up your moment-to-moment experience, helping you to cultivate mindfulness, ground yourself, quiet your mind and simply be.
Guided meditation to relieve Stress & Anxiety - Friday 24th Jan
Feeling stressed and tired at the end of the week? In this session we will make use of a series of body, breath, and awareness techniques to allow the body to restore itself. A deeply restorative practice to relieve stress and release the body's innate healing potential.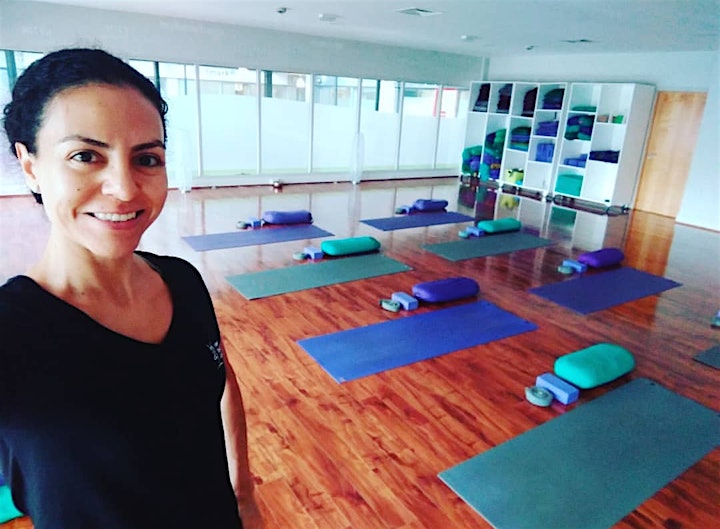 About Yoganicfit
Owner and Founder of Yoganicfit, Andrea started her Yoga journey 10 years ago, later going to India to study and learn this discipline directly from its source.
For her, the practice of Yoga is a long-life path and she has been returning to India every year to deepen her knowledge and continue her studies. In 2018 she decided to start up Yoganicfit to share the teachings, philosophy, benefits and tradition of Yoga, helping others to start their practice and keep going through their own journey.
She teaches a variety of yoga styles according to different people's abilities and needs, knowing that every individual's physical body is different from others and their life essence is always unique.
Her focus is on well-rounded practices integrating various elements of traditional Yoga with comprehensive and progressive methods that will help you to develop your own practice and will give you a broader understanding about Yoga.
To know more about her and about Yoganicfit, visit https://yoganicfit.com
Note: How to secure your free place? Simply register on Eventbrite by paying $100 deposit, then bring your confirmation email on the event day. We will refund your $100 at the end of the class.