Description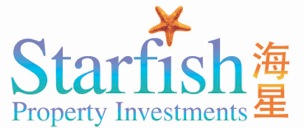 TAX EFFICIENT UK INVESTMENT
Do you own or plan to own UK property?
Concerned about UK stamp duty?
Want to manage your portfolio efficiently?
If so, this fascinating presentation will examine the legal structures available to ensure your assets are secure and manage your portfolio in a highly efficient manner. This will be of interest to both High Net Worth, Institutional and Private Investors alike.
Discussion Topics:
Stamp Duty Planning

Asset Protection

Income, Capital Gains & Inheritance Tax
Investment Topics:

Residential & Commercial Property

Development Opportunities


The presentation will be hosted by Starfish Property Investments Founder and respected speaker Tim Earle and should not be missed.
Strictly limited places, refreshments served.
Register NOW to secure YOUR place.