About this Event
Calling all the seafood lovers out there!
Qwehli," the Fishmonger of the Chefs" for +10 years is the reference in SUSTAINABLE GASTRONOMY all around the world. Working with the most elegant tables in Hong Kong, we will be hosting a "TASTES OF THE SEA" dinner series to immerse you into our universe... Join us for this 2nd edition with a special Christmas menu!
Chef Johan Ducroquet and his team will welcome you on THURSDAY, DECEMBER 12, from 7 PM, for a unique SEAFOOD experience. On the menu: 100% sustainable seafood and sashimi grade certified: Scallops, Mackerel, Artic Char, Seabream, Salmon Bass & the fabulous Langoustines.
If you wish to enjoy the same top quality seafood as our Chefs at home, it's now possible! All the attendees will receive a 25% discount vouncher for any order >500HD placed by 12/01/2020.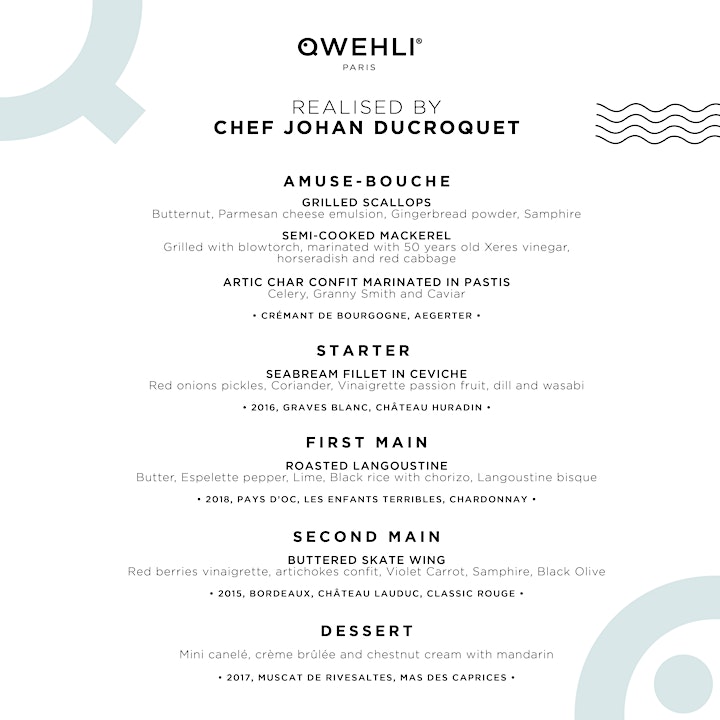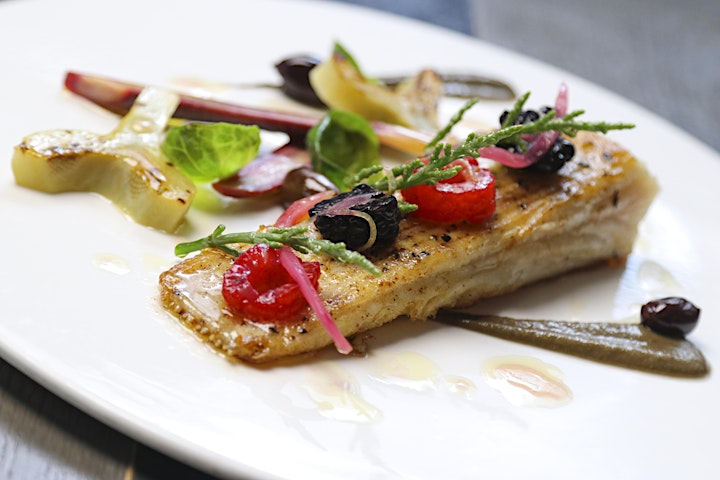 MEET CHEF JOHAN DUCROQUET:
If you never tried Le Bistro Winebeast, now it the time! This beloved French restaurant serves seasonal French dishes with a fine-dining twist. Chef Johan had the chance to travel in both Latin America and Asia, two experiences that left their mark on his style of cooking!
His signature flavor?
He particularly likes using fruit that bring a touch of acidity to his recipes along with extra character and a fresh taste. He also likes to vary his dishes according to the seasons and work a diversity of textures and tastes, it's magical.