Location
MakerBay Central
35 鴨巴甸街
#h508
香港島
Hong Kong
Description
obb will be talking about his current and past projects, including a light-powered kinetic bathroom sign that switches constantly from pants to dress, exploring themes of gender, inclusion, playful information design. A restroom sign which changes from person-in-dress to a person-in-pants, constantly in flux. This project aims to highlight the absurdity of gender and of gender segregation. Infrastructure shapes culture as culture shapes infrastructure.
Ungendering restrooms reduces barriers and even violence against trans* and gender non-conforming individuals.
A changing sign for a changing world.
Currently developing an open-source low-cost solar-powered version to installed by bathroom-access activists across the world, with and without permission.
Robb Godshaw is an artist and researcher based in San Francisco. His work uses robotics, electronics, and rapid prototyping to explore the complexity of human-machine interactions. His work walks a fine line between absurd and unsurprising as a way to comment on American cultures of technology. Robb has received a BFA in Art degree from Carnegie Mellon University where he focused on implementing mechatronic sculpture techniques into his artwork. His recent social-practice project, Strange Lenses, was recently awarded a large grant for semi-permanent exhibition on Market Street in San Francisco, where the public will have a chance to interact with the piece outside of gallery environment. In parallel with his art practice Robb has a practice of freelance technical engineering and fabrication of electrical, mechanical, and optical systems for institutions such as the Exploratorium Museum. His work has been featured in Popular Science, Core77, NPR, Gizmodo, and PBS. Website:
www.robb.cc
Instagram @
robbrobb
Some rather illustrious projects made by Robb in the past.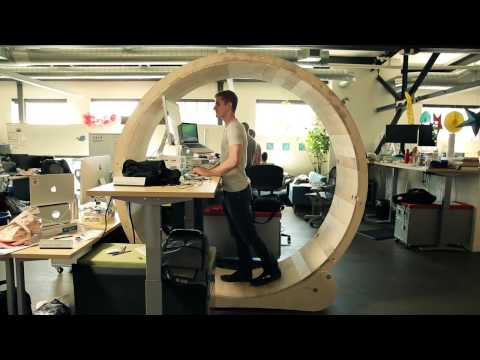 https://www.youtube.com/watch?v=j7FioTdZaEk